At the end of October two tracks in Pennsylvania banned left-side Panhard bars. The new rule for Big Diamond and Grandview speedways will go into effect in 2025 for modifieds and sportsman modifieds.
Northeastern-style modifieds started using the left-side Panhard bar setup in 2017. Ed Scott, of Grandview Speedway's tech department, offered several reasons for the rule change, with the harshness of the setup on the driveline being a key one.
"The left-hand Panhard bar is a late model suspension that was adapted to modifieds," Scott said. "Late models have a four-foot driveshaft. Our modifieds have a 20-inch driveshaft. The drivelines aren't made to take the angles that the left-side Panhard creates. Driveline components are wearing out too soon — some after three or four races. We have at least two a night come apart at Grandview Speedway. When a car stops on the track, we go looking for [driveline] parts — universals, couplings, yokes. We just had one modified that broke the driveshaft, yokes, universals, the back of the transmission, the bellhousing, and the starter in one big explosion."
Certainly, additional cleanup on the track increases the number of cautions, which slows the show down, but safety is the chief concern.
"When drivetrain parts break, they are spinning at 8,000 rpm," said Scott. "We had a guy get hit in the chest by a flying yoke. It has gotten to the point where someone is going to get hurt or killed. It is not if, it's when, and I don't want that on my conscience."
Counterpoints
Ryan Watt, who was one of the first to drive on the setup, offered his take on driveline concerns.
"Lots of things have progressed over the years," Watt said. "There are more factors affecting the driveshaft — stacked springs, shocks, float, and rear steer. Before the left-side Panhard bar existed, shorter left-rear radius rods were causing driveline failure. Shorter radius bars on the left side puts a bind on the driveshaft."
Randy Williamson, of Bicknell Racing Products, said his son, Mat Williamson, has not broken a single driveline component since changing to the left-side Panhard bar setup. He said that's primarily due to one reason.
"We do not run standard production yokes — we use the Strange application, built for Troyer chassis back in the day," said Williamson. "Troyer's Billy Colton went to Strange to have them build a strong yoke and driveshafts that would hold up to the stresses for the intended use in a dirt modified."
Michael Rhoades, of Strange Oval, worked for Troyer for six years. He met the late Jim Kontje, of Strange Oval, to co-design the current driveline that racers such as Mat Williamson use. Rhoades cited short drivelines, negative pinion angles and materials used as the root of the cause of yoke failures in modifieds.
"Center shafts had to be redefined," Rhoades said. "We made center shafts of HyTuf alloy steel. They are heat-treated and the process is proprietary. You don't see yokes breaking and slip yoke ears opening up any longer if ours are being used."
Maintenance of the driveline also plays a factor, according to Williamson.
"It is also incorrect to blame U-joints for driveline failures," said Williamson. "We change the universal joint every 200 to 250 laps in a big-block modified and 250 to 300 laps in a small-block. In my opinion, for $80 and a little labor, you won't be asking for trouble. The cost to repair a driveline is $1,000 or more. I'd rather spend $80 four times a season."
Scott offered his counterpoint, too.
"A Strange driveline will cost $1,200," Scott said. "We have gotten by with a GM driveline and parts from local parts suppliers that would last a whole season before the left-side Panhard bar came about. The total cost [of the GM and locally sourced driveline] is in the neighborhood of $400."
Safety Aspect
"The [left-side Panhard bars] make the cars violent," said Scott. "[The cars] bounce around so much that they beat up the drivers to no end."
Jerry Higbie, of Hig Fab Chassis, echoed that thought.
"The left-side Panhard bar stands the car up a lot more and gives it more side grip," Higbie said. "It does beat on the driver a little more — I was hitting my head on the seat a lot."
Some have accused the setup of generating more concussions, just for the reason Higbie stated. Williamson disputes that.
"Left-side Panhard bars do not cause concussions," said Williamson. "Concussions happen whether a car has a left- or right-side Panhard bar. Left-side Panhard bars have been in use since 2016. If the setup wasn't safe, I wouldn't let my son Mat drive a race car with a left-side Panhard bar."
ButlerBuilt recently debuted a new style of seat for Northeastern-style modifieds. First, it's easier to install the seat in a car where the driver sits in the center. Second, many of the seats feature headrests with layers of foam of graduating densities. The headrests also are much closer to the head.
"We worked with Tim Jones, of Bicknell, in designing a seat to keep the driver's head from bouncing around side to side," Andy Cryan, of ButlerBuilt, said. "The amount of gap between the head and the seat allows the head to accelerate until it hits the side of the seat. The challenge was the dimensions of the chassis, and making a seat to fit within a Northeast dirt modified chassis. We wound up with 15 degrees of layback by mating a dirt late model and sprint car seat to develop one that fits well in the dirt modified.
"The head support is important. Our headrest has four inches of layered foam on the left, right, and back. The layer against the seat has two inches of SFI-style foam. The middle layer is one inch of decellerant foam, and then closest to the driver is one inch of comfort foam. The combination is energy absorbent and forgiving."
The Price of Changing Over
Scott said that most of the Grandview Speedway modifieds and sportsman modifieds have gone with the left-side Panhard bar setup.
"All the right-side [Panhard bar] components are sitting on shelves in garages," said Scott. "If they are not, our local welding shops would charge $100 to put on right-side mounts. It's not a big deal and it will make a much safer car."
Higbie said that assessment of the costs might be an oversimplification of the situation.
"It is as simple as unbolting the left-side Panhard bar and bolting on the right, if you have a chassis that has the mounts," Higbie said. "It could be expensive for the coil-spring-only cars — there is no torsion rack on the chassis."
Higbie estimated that to convert a coil-only car to a right-side Panhard bar car would cost $1,400 to $1,600. He said putting a Panhard mount on the right side would be $200.
The Possible Bigger Price of Changing Over
In addition to the monetary costs, there might be other effects of the rule change.
"Grandview and Big Diamond phasing out the left-side Panhard bar is going to hurt local racers who want to race away from their territory," said Williamson. "You can't drive a Harley if you learn on a moped.
"When the kids driving with right-side Panhard bars leave home, they'll be behind the curve. They will have to go backwards from what they had already learned."
Rhoades expressed concern about Big Diamond and Grandview speedways being on an island, as far as rules.
"I'm not a fan of segregating a portion of the market," said Rhoades. "It will be the demise of the modified division. The division needs to unify instead of divide."
Scott said Grandview Speedway can afford to stand alone.
"We get few invaders — we have at least 36 sportsman cars any night all-season long," Scott said. "We share cars with Big Diamond and the Rush series, which never allowed the left-side Panhard bars. The truth is, guys who want to travel will have more than one car. I don't know of any traveling driver who doesn't have two, three, or four cars. The days of one car are few and far between, if you travel."
Outlook
Higbie pointed out that Rick Laubach won two features this year with the Panhard bar on the right side. One victory came at BAPS Motor Speedway in Pennsylvania and the other at Bridgeport Motorsports Park in New Jersey.
"Laubach was used to driving a right-side [Panhard bar] car — it worked for him," Higbie said.
Either way, Higbie offered an optimistic point of view on the prospect of a left-side Panhard bar ban.
"Those two tracks [Big Diamond and Grandview speedways] have always stood alone in their rules," said Higbie. "They ran small bodies for eight years after modifieds went to big bodies. The good side of the rule is that everyone on the outside can watch and see what they do and if it works or doesn't work."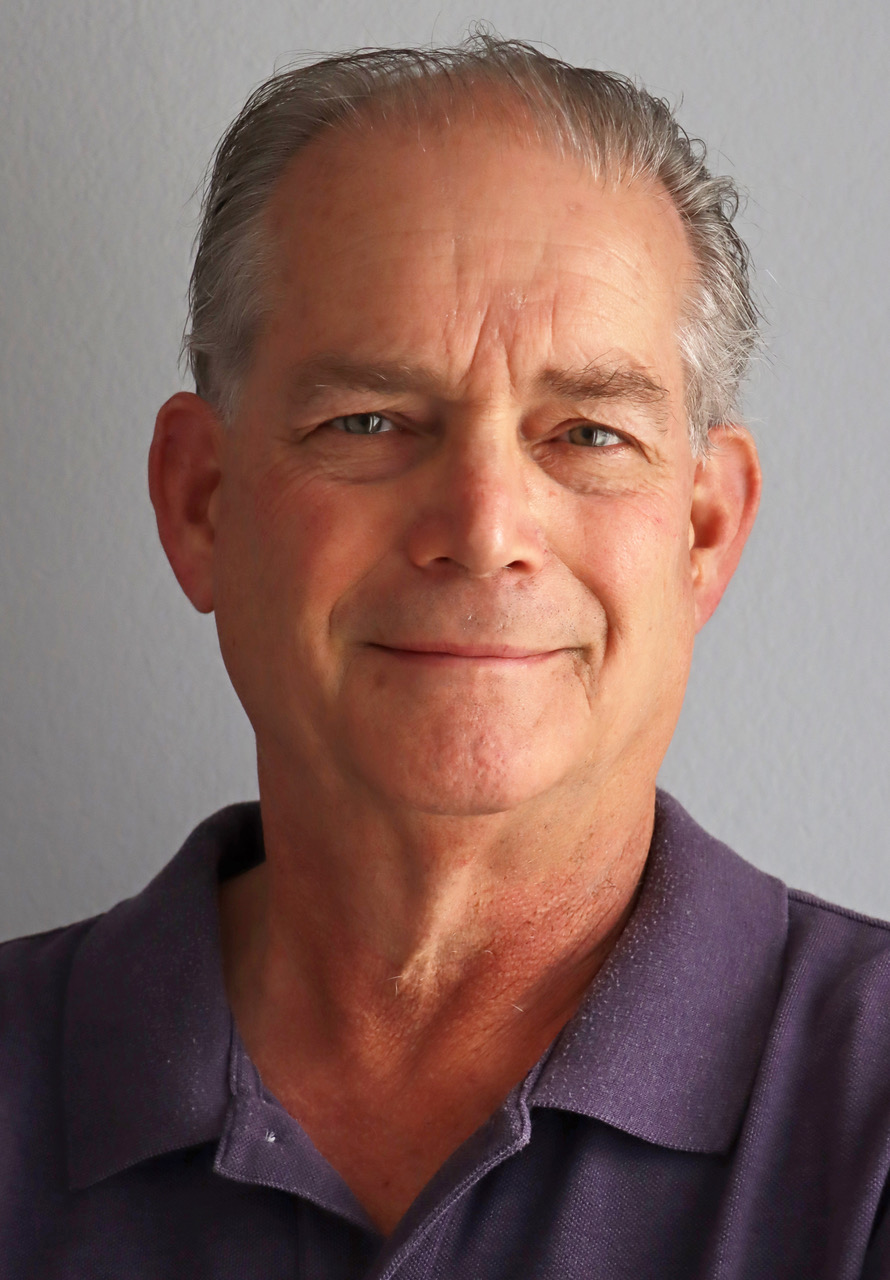 This year marks the Outside Groove Director of Photography's 51st year of covering auto racing. Adaskaveg got his start working for track photographer Lloyd Burnham at Connecticut's Stafford Motor Speedway in 1970. Since then, he's been a columnist, writer, and photographer, in racing and in mainstream media, for several outlets, including the Journal Inquirer, Boston Herald, Stock Car Racing, and Speedway Illustrated. Among Adaskaveg's many awards are the 1992 Eastern Motorsport Press Association (EMPA) Ace Lane Photographer of the Year and the 2019 National Motorsports Press Association (NMPA) George Cunningham Writer of the Year.