After wrecking, JoJo Watson expressed his frustration. However, later on, when the dust had long settled, he'd be all smiles. The crash would actually prove beneficial.
The incident occurred in the heat race of the Short Track Super Series event at Selinsgrove Speedway in Pennsylvania.
"It was the first lap going into turn three that got me," Watson, of Milford, Delaware, said. "I started third, and I was following Jeff Strunk and Ryan Godown. I saw one of them bobble, so I went high on the track to cross into the corner. When, I came down, Danny Bouc got into me."
Watson sought out Bouc to discuss what happened. Bouc said his modified was pushed into Watson's.
"It happened so quickly—I thought it was Bouc alone," said Watson. "My assumption was wrong. Bouc was right, and a video proved he was. I was in the wrong place at the wrong time. The way the cars are designed, when you are rolled up on the right, the door on the left is so high, making it hard to see if anyone is under you. You are at the mercy of the racer who may be under you because you don't know he is there."
As the result of the contact, Watson's car lost a left Panhard bar and its mount, both rear shocks, and a bent wheel.
Fortunately, Watson emerged unscathed. He sat in a Kirkey full-containment seat paired with a Simpson five-point harness. He wore a Simpson helmets, with a HANS device.
"The whole left side of my car was messed up, but we patched it up to make a run in the last chance qualifier," Watson said. "I was one spot out with two laps to go when the rear brake broke."
Although JoJo Watson went home early, his efforts were not for naught.
"My 2022 Bicknell chassis got tweaked at Port Royal Speedway [in Pennsylvania] when I hit the wall on the right side, causing it to be off by ½″," said Watson. "This weekend, I got hit on the left side at Selinsgrove Speedway and, in a one in a million chance, it got pushed back. The chassis straightened itself back up."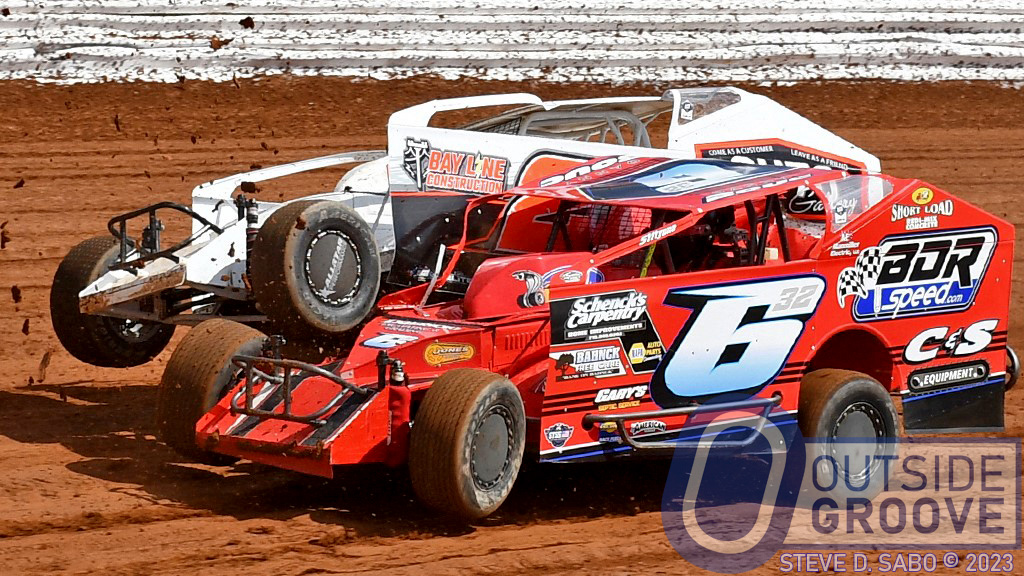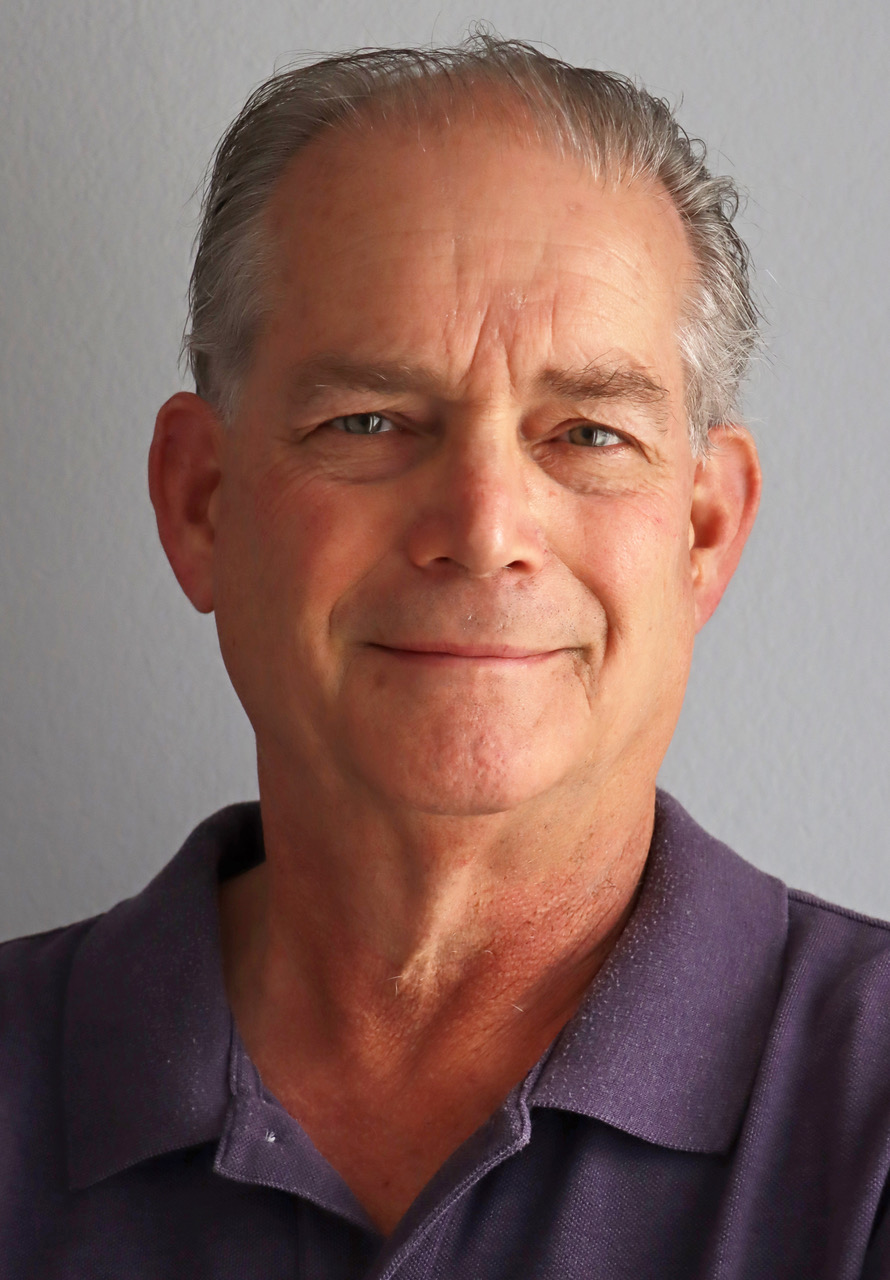 This year marks the Outside Groove Director of Photography's 51st year of covering auto racing. Adaskaveg got his start working for track photographer Lloyd Burnham at Connecticut's Stafford Motor Speedway in 1970. Since then, he's been a columnist, writer, and photographer, in racing and in mainstream media, for several outlets, including the Journal Inquirer, Boston Herald, Stock Car Racing, and Speedway Illustrated. Among Adaskaveg's many awards are the 1992 Eastern Motorsport Press Association (EMPA) Ace Lane Photographer of the Year and the 2019 National Motorsports Press Association (NMPA) George Cunningham Writer of the Year.