The New England Late Model Challenge Cup (NELMCC) does the unthinkable — it has tracks working together. Not just a couple. Nine. Late model racers among those weekly tracks will compete for a shared point fund and other prizes.
Its Inspiration
The brainchild of the concept is Cris Michaud, managing partner and co-owner of the American Canadian Tour (ACT); Thunder Road in Barre, Vermont; and White Mountain Motorsports Park in North Woodstock, New Hampshire (see "Cris Michaud: Finding Ways to Promote Races in 2020"). He drew inspiration for NELMCC from the American Racer Cup presented by Sunoco Race Fuels. Two distributors sponsor the series — Lias Tire (American Racer) and Insinger Performance (Sunoco).
Now in its 12th season, the American Racer Cup, which includes 13 tracks, will deliver $51,450 in a cash point fund along with hundreds of tire certificates.
They planned to debut NELMCC in 2020. Five tracks — Seekonk Speedway in Massachusetts; Star Speedway in Epping, New Hampshire; Thompson Speedway Motorsports Park in Connecticut; Thunder Road; White Mountain— signed up. However, with Covid-19 altering some track's schedules, they postponed the first NELMCC season until 2021. That seemed to benefit NELMCC. Five new ovals joined four of the planned 2020 tracks for the 2021 NELMCC season — Claremont Motorsports Park in New Hampshire, Hudson Speedway in New Hampshire; Lee USA Speedway in New Hampshire, Monadnock Speedway in New Hampshire and the New London-Waterford Speedbowl in Connecticut.
"One of the positive things to come out of the pandemic is most of the local track owners started talking and trying to figure ways to help the racer and fans," said Michaud. "We pitched the concept to additional tracks and they saw the value in helping the racer and jumped on board."
Ed St. Germain, Seekonk Speedway Directory of Business Development, explained why his track will participate in NELMCC.
"When Chris approached us with the idea, we thought it would be great for our guys to compete in," St. Germain said. "This is something [racers] could do entirely from Seekonk or get out and experience a new track if we had an off week."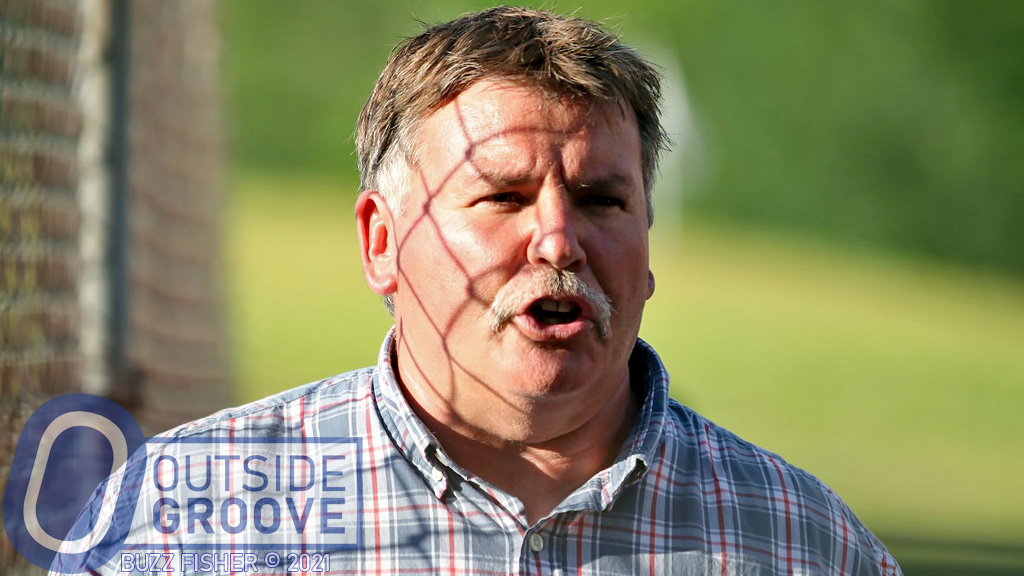 How It Works
Drivers earn NELMCC points with their 10 best finishes among participating tracks running ACT-legal late models. This enables drivers who frequent one track to compete with those who move around several tracks.
"We developed the Challenge Cup program as a way to reward weekly racers," said Michaud. "Touring racers often get the glitz and glamour, but the weekly racer is what makes local racing work. Without late model drivers showing up week after week at their home track all summer, and supporting the ACT Tour whenever they come to town, there wouldn't be a tour."
Finishing position, car count for the feature, and number of cars the driver passes factor into the night's final points tally.
"It rewards doing well in larger fields and passing cars — two of the most exciting parts of racing," Michaud said. "These things give more incentive for drivers to travel. By increasing the field size at the track they travel to, they increase the maximum points they can earn. And, by starting at the rear, like drivers [new to a track] usually do, they can get more passing points. It will certainly be fun for the fans watching top drivers from other tracks show up to try to come from the rear."
Drivers' Thoughts
NELMCC offers some unintended benefits for Stacy Cahoon and his son Tyler Cahoon. They both steer late models. However, the Cahoons frequent different tracks. The father races mostly at White Mountain Motorsports Park, where he won the 2020 track championship, and the son at Thunder Road.
"[My son] and I don't compete against each other much," Stacy Cahoon, of St. Johnsbury, Vermont, said. "We thought this would be a fun way to challenge each other throughout the season."
The younger Cahoon said NELMCC may encourage him and others to venture away from their regular ovals once in a while.
"The Challenge will open tracks, racers, and sponsors to the fans from other tracks that otherwise could go unknown," said Tyler Cahoon, of St. Johnsbury, Vermont. "We all race hard, chasing our own track championship, however, you may see more racers traveling to other tracks to try and gain on their best 10 finishes. This will help all tracks and car counts as well [provide] added excitement for the fans throughout the summer."
Increased incentive to visit more tracks adds to the appeal of NELMCC for some veteran racers.
"I've raced all kinds of cars, for all kinds of people, and it is a new challenge," Stephen Donahue, of Graniteville, Vermont, said. "It gives me another chance to be successful in the late model division through the year at multiple tracks."
The expanded footprint that NELMCC offers also helps some racers' efforts.
"The Challenge Cup is good for my team and sponsors, because it includes multiple states and racetracks," said Brandon Lanphear, of Morrisville, Vermont. "It's reaching a pretty big audience and that's what promoters and sponsors love."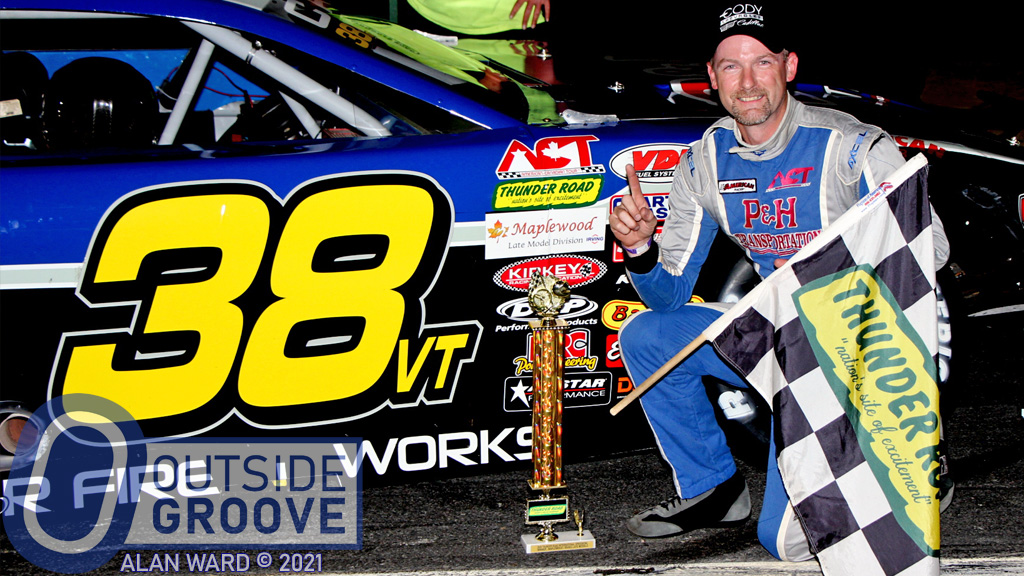 What's Up for Grabs
NELMCC guarantees a minimum point fund of $14,000. With each racer's $100 registration fee going toward the point fund, Michaud thinks the end-of-the-year winnings will exceed $20,000. All drivers in the top 10 in points will earn cash prizes.
Racers will also receive additional benefits from running NELMCC. Crazy Horse Racing will raffle off a Port City Racecars chassis. AR Bodies and Five Star Race Cars Bodies plan to award a $500 gift certificate each. Hoosier Racing Tire is sponsoring a raffle for drivers who enter early. Plus, other products will be given away throughout the season.
"This program is a huge step forward for weekly late model racing in New England," Michaud said. "The drivers and fans seem to be excited. As far as the track owners, we will get a taste of all of us working together and hopefully we can do bigger things in the future."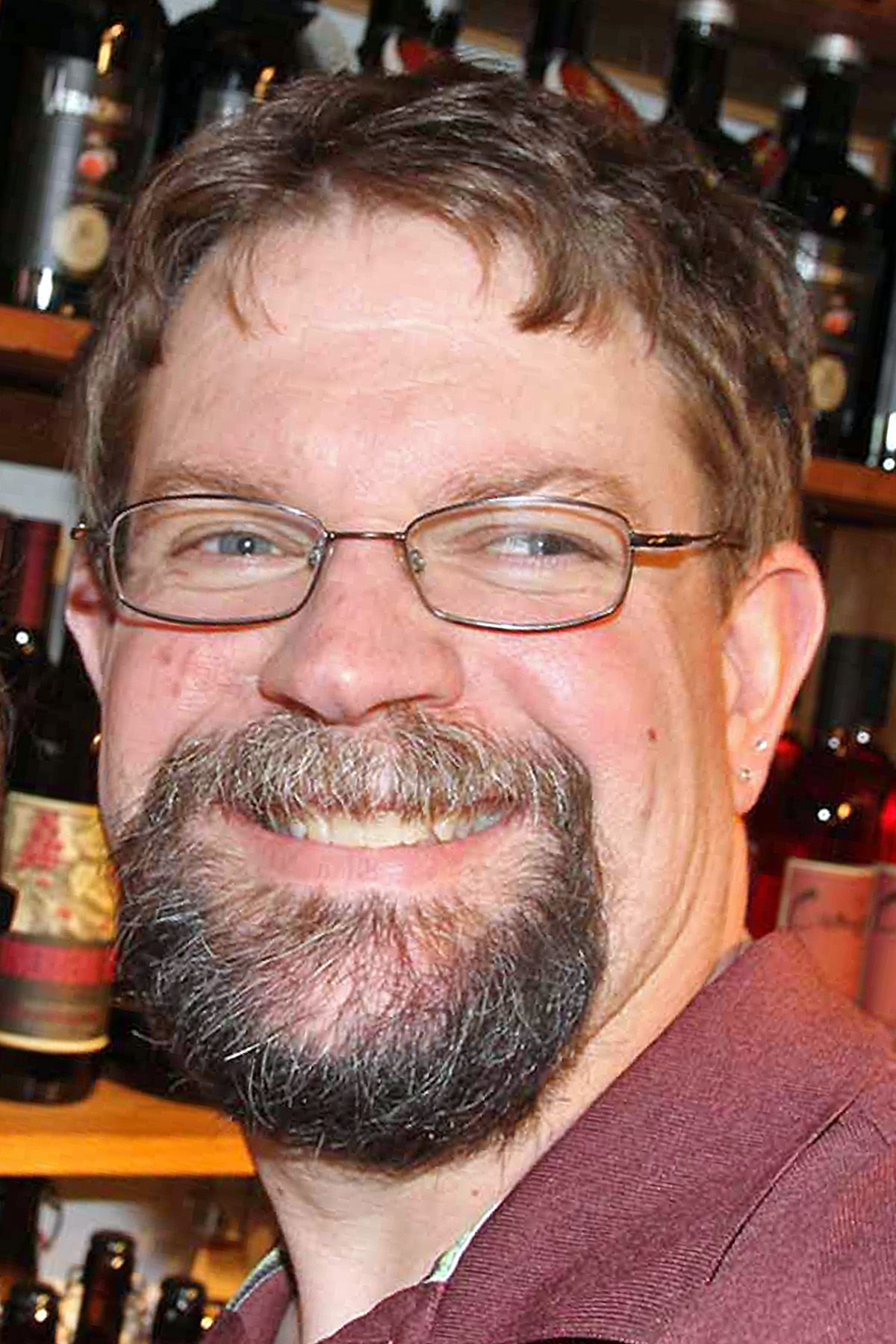 The Outside Groove contributor first started photographing auto racing in 1997, with some of his work appearing on the original Outside Groove. The award-winning writer and photographer from Vermont has covered the sport throughout New England, New York, and Canada.