If you can't remember Booger Brooks by his nickname, his on-track performance will leave a lasting impression. Case in point, last Friday at the ¼-mile bullring of Tri-County Race Track in Brasstown, North Carolina. Brooks (148) made a few daring moves, including a mid-race pass for the lead on Jason Welshan (middle) and Zach Sise (outside) during the American All-Star Series Presented by PPM Racing Products feature.
His winning move must have felt like living in the 1993 movie "Groundhog Day."
"[Jason trying to pass Zach] happened earlier in the race, but it didn't [result in] that way [it did mid-race] — the caution had come out," said Brooks, 32, of Chattanooga, Tennessee. "I felt I was getting better as the race went on. I said [to myself], 'If he tried that same move again, maybe I can get a run and get by one of them.'"
Sure enough, Welshan tried passing Sise again. This time, Brooks, Welshan, and Sise came out of the encounter with different results.
"Jason was going to try to slide [by Zach], but he didn't get cleared," Brooks said. "They both ran up the racetrack. I was just at the right place at the right time. They both shot up and had to slow down, and I got a run on them."
No stranger to victory lane, Brooks claims hundreds of wins across several different classes of dirt race cars. Yet, this victory marked his first in American All-Star Series competition. Nevertheless, since he started racing at the age of 14, Brooks always went by his nickname "Booger." Virtually no one knows him by his real name of Arva.
"When I was born, my aunt started calling me [Booger]," said Brooks. "I don't know where they came up with that. When I was in school, the teachers even called me that."
Booger Brooks works full-time maintaining race cars during the week and racing on the weekend. His commitments necessitate him staying within a few hours of where he lives. Fortunately, Wartburg Speedway in Tennessee falls within that distance — the next American All-Star Series race on Saturday, May 1 — and Brooks plans to go there to compete for his second victory in the series.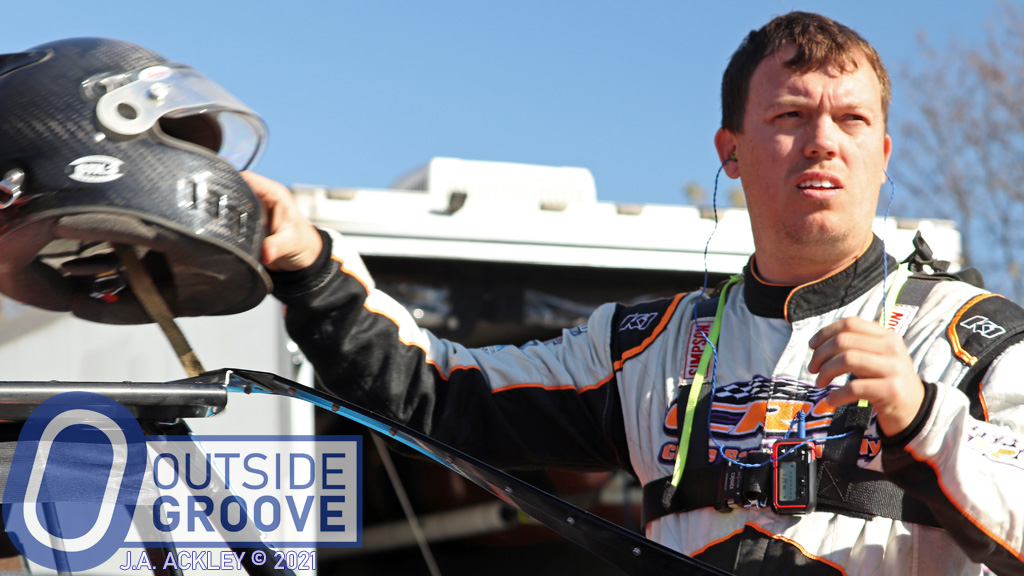 Outside Groove Note of Transparency: Outside Groove is a sponsor of the American All-Star Series. The American All-Star Series paid for the production of this article. The content was not subject to the approval of the American All-Star Series.