As with most track and series promoters, Cris Michaud faced uncertainty when the Covid-19 pandemic restrictions started in March. He had a unique situation to deal with. He, along with partner Pat Malone, own two tracks in two states — Thunder Road in Barre, Vermont, and White Mountain Motorsports Park in North Woodstock, New Hampshire. They also own the American-Canadian Tour (ACT), which as the name suggests, puts on events on both sides of the border.
US and Canada officials closed the border on March 18. That put an end to Canadian racers traveling to Thunder Road, White Mountain, and ACT events on American soil. The continuing border closing eventually forced ACT to cancel its two races scheduled in Canada.
"Canadian teams and fans are a vital part of ACT" said Michaud. "They were missed very much this past season."
ACT hoped to start their season with the inaugural running of the Northeast Classic at New Hampshire Motor Speedway on April 16–18. They had to postpone it to May 8–9, and then again to April 2021.
White Mountain and Thunder Road had both scheduled their openers in May. The pandemic put those dates in doubt. However, Cris Michaud and his staff were determined to find a way to race.
"We never thought about sitting out a year," Michaud said. "We have a lot invested and so do the teams. We owed it to them to race. They have supported us over the years and we needed to support them the best we could."
Struggles to Reopen
"The process of knowing if and how we could race turned out to be very long and detail-oriented," said Michaud. "We worked with a few different agencies. In Vermont, we worked with the ACCD [Agency of Commerce and Community Development] and the Department of Health. In New Hampshire, we worked with the Attorney General's office … [and] we worked with the local police department."
In Vermont, Cris Michaud had a strong advocate with Governor Phil Scott, who holds the record for most late models wins and three track championships at Thunder Road. Scott planned to race again in 2020, but put those plans on hold in order to steer Vermont out of the pandemic. Scott publicly supported racing resuming as long as crowds were limited.
"We did not have any direct conversations with Phil," Michaud said. "As you can imagine, he has a whole state to deal with. We went through the proper channels."
Lindsay Kurrle, Secretary of Commerce and Community Development for Vermont, is a race fan and former racing sponsor. All three Vermont tracks credit her with being instrumental in getting racing going again in the state.
Michaud said he tried working with other tracks, too, but that proved difficult, especially in New Hampshire.
"We got our first practice approved at White Mountain for four cars at a time," said Michaud. "I shared this idea with another New Hampshire track owner, but when his town did not approve him, he made a big stink with the state and they told us we couldn't do it anymore. You really find out who your friends are at a time like this."
Michaud also kept an eye on what other tracks were doing. Riverside Speedway and Adventure Park in Groveton, New Hampshire, announced in early May that they planned to open their season on May 23. At the time, New Hampshire limited gatherings to 10 people, with exceptions for some businesses, but not racetracks. Violators could face fines as much as $20,000.
The State of New Hampshire heard about the planned race at Riverside. They tried to prevent it by placing digital signs that read, "COVID-19 RACE TRACK WARNING/NO PUBLIC SPECTATORS ALLOWED," on the roads leading to Riverside. The New Hampshire Attorney General's office sent a written warning to the track that opening would create "a public health risk." The local police chief also notified the track owners in writing to remind them of the state order.
Despite that, the track opened on May 23, with hundreds of fans in attendance. Photos on social media and traditional media showed the crowd, with people not socially distancing themselves nor wearing masks. The following Wednesday the New Hampshire Attorney General's office informed the owners that the state would seek an injunction to prevent Riverside Speedway and Adventure Park from reopening.
The track then canceled its season and sued the state to reopen. On June 11, New Hampshire revised its racetrack shutdown order to permit tracks to hold crowds up to 50% capacity. The following day, the state permitted Riverside Speedway and Adventure Park to open that Saturday.
Michaud resisted the urge to reopen White Mountain in May.
"I understood why Riverside wanted to open," Michaud said. "But, we chose to do it the way we thought was correct. I'm glad we did it the way we did."
Racing Resumes
White Mountain held its first practice on May 30 and its first race on June 6. With no fans permitted in the stands at the time, they offered a pay-per-view option online. Fans paid $15 to watch a night of racing. While not producing as much revenue as with fans in-person who support concession stands, it injected some money into the racing operation.
Even without spectators in the stands, Cris Michaud had concerns for his racers and their teams.
"It was a little nerve-wracking, hoping we were doing things right," Michaud said. "We did not want anyone to get sick. The biggest part was trying to make sure everyone knew the guidelines and adhered to them."
Those guidelines included social distancing, limiting the number of crew members and other people at the track, making sure everyone wore masks, and requiring everyone at the track to provide contact tracing information.
ACT ran its first race of the season at White Mountain on June 13. Thunder Road opened on June 18, also without fans and with a pay-per-view option.
By July, local governments permitted both Thunder Road and White Mountain to have fans again, albeit White Mountain had its attendance capped at 50%. Thunder Road was allowed 150 people per grandstand section.
Opportunities Amidst Odd Times
The NASCAR Whelen Modified Tour never ventured to White Mountain since its modern-day inception in 1985. Cris Michaud said hosting an event for the modifieds "wasn't even on our radar" when the series approached them a few weeks prior to their Independence Day race. After the success of the first race, the NASCAR Whelen Modified Tour raced at White Mountain again on August 1.
As the racing season progressed, another opportunity came Michaud's way. Along with Tom Mayberry, owner of the Pro All Stars Series (PASS) and Oxford Plains Speedway in Maine, Michaud's group agreed to co-promote two events at Thompson Speedway Motorsports Park in Connecticut — a NASCAR Whelen Modified Tour race on September 2 and the legendary World Series of Speedway Racing in October.
"We knew Thompson might not open for the 2020 season and we hated to see that happen," said Michaud. "Thompson was a big gamble for us, but we both [Mayberry and Michaud] felt it was important for Thompson to run, so we moved forward with the deal and it worked out."
Looking Ahead
Despite all of the challenges, Michaud deems 2020 a success, all things considering. ACT ran 9 races, Thunder Road 17, and White Mountain 18, in addition to the two events at Thompson. Michaud said he was pleased with car counts and fan attendance — both in-person and via pay-per-view.
"Simply getting the season underway was a challenge and once it was [going], there was constant shuffling and changes that were often beyond our control," Michaud said in an open letter. "Through it all, the never-ending dedication of our supporters is what made the season worthwhile."
Within weeks of the season concluding, ACT, Thunder Road, White Mountain, and Thompson announced their 2021 schedules. With the pandemic still raging, Michaud remains realistic, yet optimistic about next season.
"Things can change quickly," said Michaud in an open letter. "A few events we announce this off-season may simply not be possible as the dates near. We hope our supporters will be understanding regarding any potential schedule shuffles just as they were this year."
If things don't go as hoped for in 2021, you can count on Cris Michaud finding a way to put on races, as he did in 2020.
"We'll have a back-up plan," Michaud said.
Outside Groove Note of Transparency: We clarified and corrected the circumstances surrounding the reopening of Riverside Speedway and Adventure Park (2021-01-20)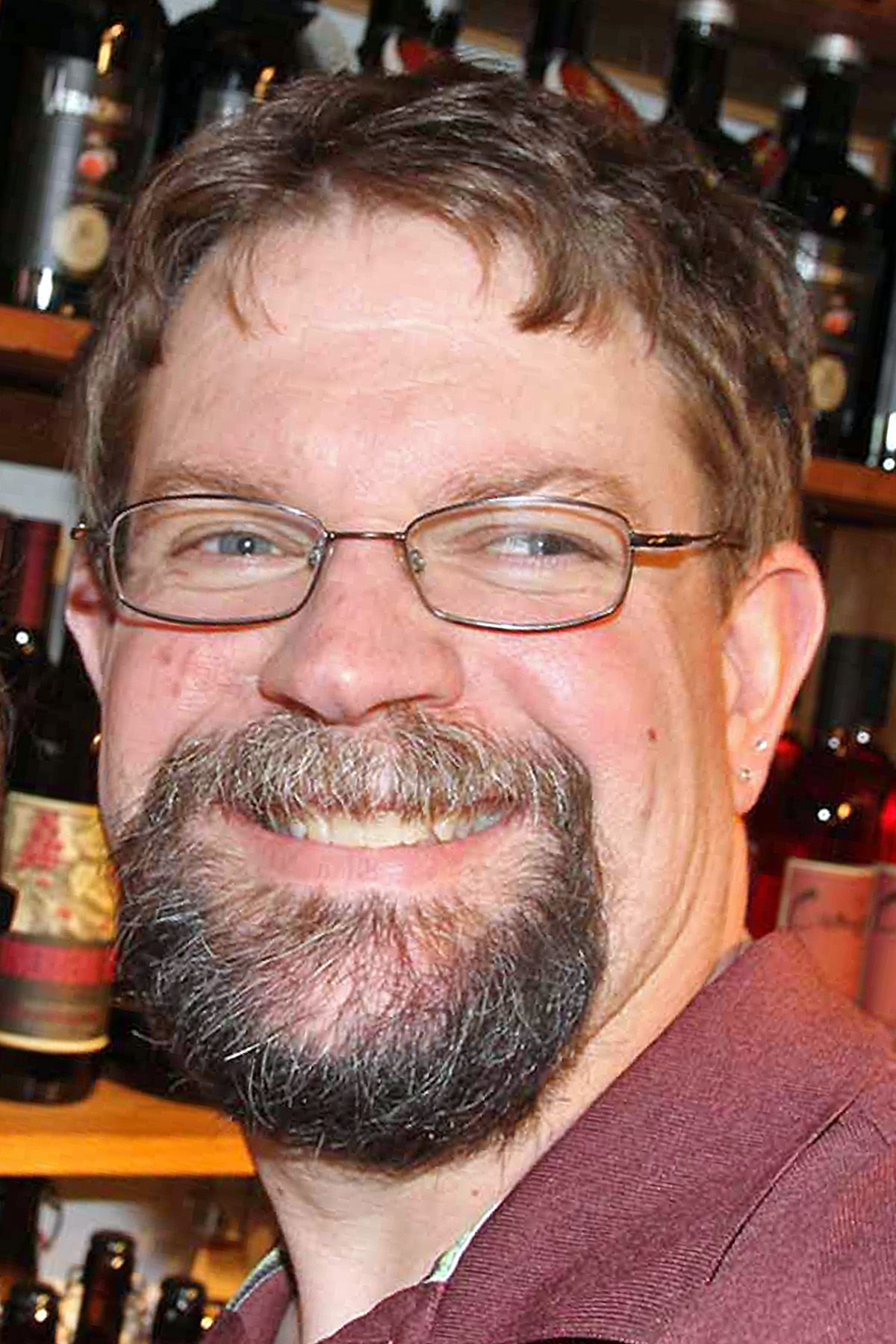 The Outside Groove contributor first started photographing auto racing in 1997, with some of his work appearing on the original Outside Groove. The award-winning writer and photographer from Vermont has covered the sport throughout New England, New York, and Canada.