National Dirt Late Model Hall of Fame inductee CJ Rayburn, who passed away on January 1, left an indelible mark on the sport. Nowhere is that felt more profoundly than in what was his vocation — chassis-building. Rayburn influenced generations of chassis builders. Those people include Mike Nuchols, of Warrior Race Cars; Bruce Nunnally, of Brucebilt Performance; Mark Richards, of Rocket Chassis; and Rusty Schlenk, of Domination Race Cars.
Nunnally's first job in racing came at CJ Rayburn Race Cars. He worked there from 1983 to 1990. While Nunnally honed his craft as a fabricator, he also learned what the business world often calls "soft skills."
"There were a lot of little lessons, such as when things go sour, don't overreact," said Nunnally. "He was calm about things when people got upset or didn't understand something about the car. He said, 'They'll be back. Give them time — they'll understand at some point.' I use that every day. I try to understand [my customers'] perspective on what's going on and give them some time to understand my perspective. Most of the time it [works]. He was always trying to take care of the customer."
Schlenk also learned those kind of skills from Rayburn while running essentially the CJ Rayburn Race Cars house car during the late 2010s.
"CJ said, 'Race cars are simple. Race car drivers are complicated,'" Schlenk said. "If you can figure out race car drivers, you'll have a good chassis-building business."
Rayburn advised racers struggling with their cars to hit the hot dog stand as a cure for their woes. The drivers who followed that advice often found success. It resulted less from the additional left-side weight and more so from the Jedi mind trick.
"CJ could have been a psychology major," said Schlenk. "He knew how to manipulate the mind of drivers to get them in the right mindset to focus on racing instead of what the car has got going on."
Richards got to know Rayburn when he worked with driver Rodney Combs at WRC. They used Rayburn's cars from 1983 through 1985, and sold them, too. Richards ventured to Rayburn's shop to help put cars together. Rayburn possessed incredible insight into the potential of a person, and that included a young Mark Richards.
"The thing that CJ would tell me, 'You'll just outwork everybody — that's how you'll make this work,'" Richards said. "Every time I would see him, even in recent years, he would tell me, 'You just outworked everybody.' CJ was complimentary about that and the effort we put out."
While some have called Rayburn "stubborn" or "determined" at times, he did give creative freedom to those who he saw possessed talent.
"It was '83, and everybody was using a fiberglass body," said Richards. "I had been already building some aluminum stuff. The first time I went [to CJ Rayburn Race Cars] to put a car together, he had this pile of aluminum — I had never seen that much aluminum before, it was like a hundred sheets. I told him, 'I'm going to put an aluminum body on it.' He said, 'Well, there's the aluminum — do what you want to do.' They all went to lunch, and they were gone for two to three hours. When he came back, I had the body pretty well on the car, and he thought it was the coolest thing ever. That's when he started to change over, using aluminum bodies instead of fiberglass."
Nuchols never formally worked with Rayburn, but Rayburn had to speak with him during Speedweeks after Nuchols bought Warrior Race Cars in November 2018.
"He came by every single night and asked me, 'How's it going? Are you ready to quit?'" Nuchols said. "He bugged me every night, but he was happy to see me take it over because I got passion for the sport. To have the approval of CJ when I took it over, that was awesome. I felt I was going in the right direction."
Many remember CJ Rayburn for his innovations and his witty remarks — and rightfully so. However, for those who knew the man personally, his legacy extends far beyond that.
"CJ did a lot for a lot of people," Richards said. "That's how I'll remember CJ. He had a heart of gold."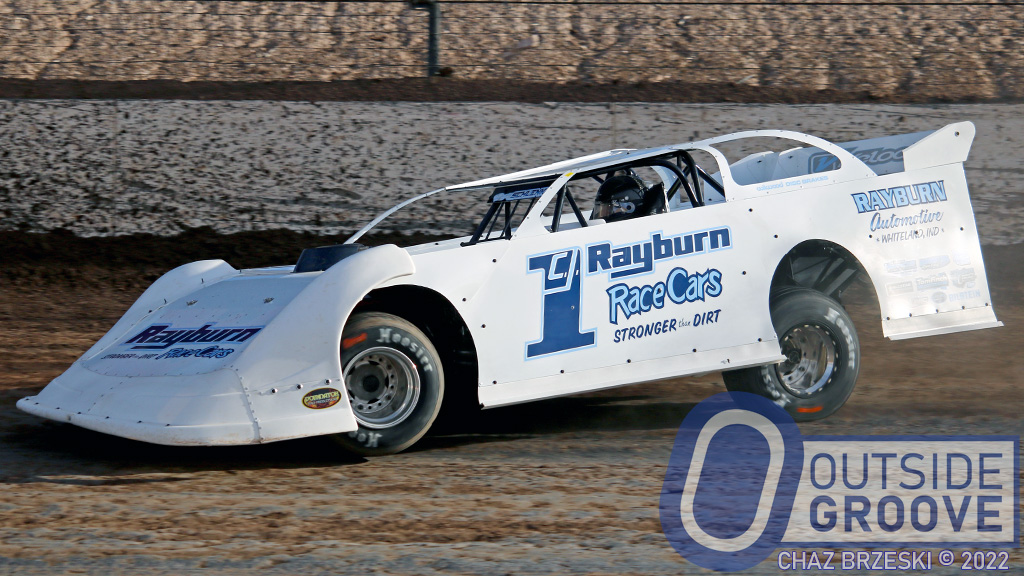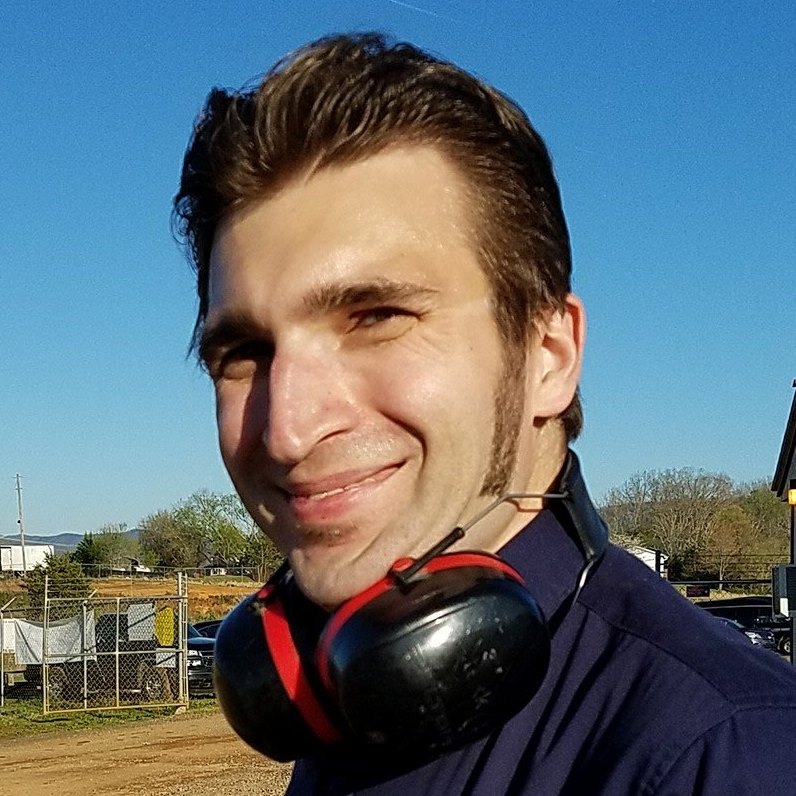 The Outside Groove Executive Editor has covered motorsports since 2000. His many awards include the 2019 Eastern Motorsport Press Association (EMPA) Jim Hunter Writer of the Year and the 2013 Russ Catlin Award for Excellence in Motorsports Journalism.