In an article on Outside Groove at the end of May, Logan Roberson made his intentions known — he was gunning for his first touring championship with the American All-Star Series Presented by PPM Racing Products. (See "Logan Roberson: A Man With a Plan".) By the end of the year, he earned that title with flying colors. Two of his closest competitors, Zach Sise, who finished second in points, and Brandon Miller, who finished fourth, commented on Roberson's incredible run.
Background
Straight out of go-karts, Logan Roberson came onto the 604 late model scene in 2014, at age 16. He quickly found success. Two years after his debut, in 2016, he scored a pair of track championships — Winchester Speedway in Virginia and Potomac Speedway in Budds Creek, Maryland. The following year he claimed the 2017 Rush Late Model National Weekly Series championship. With those titles under his belt, Roberson sought a new challenge.
"[In 2017,] I set out to win the weekly series championship, we ended up doing that," said Roberson, 24. "We won track championships at two different places in the same year. I finally said, 'You know what? I want to win a touring series [title].'"
When Roberson sets a goal, he often achieves it.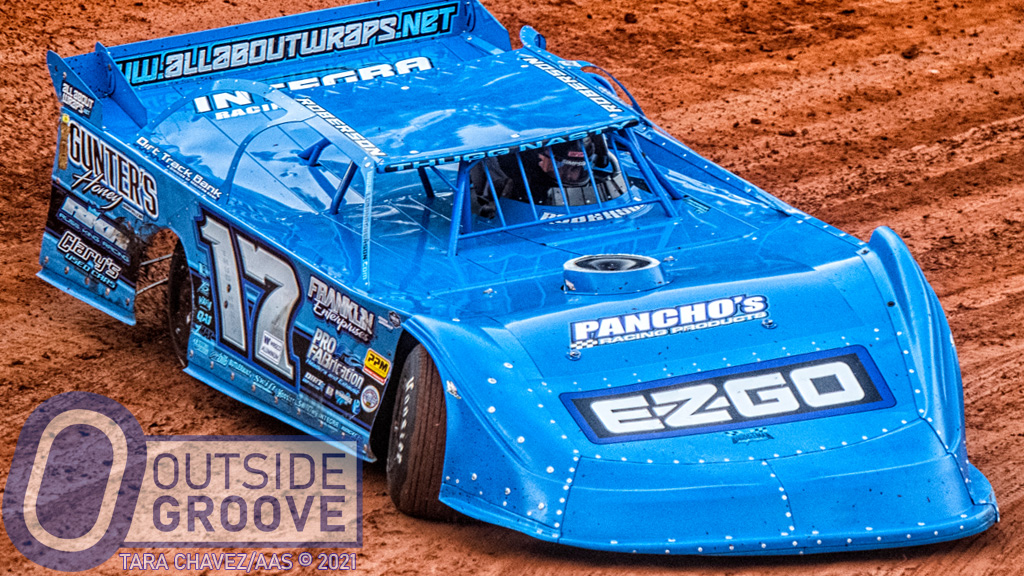 The Toughest Part of Touring
One of the biggest challenges Roberson faced on the American All-Star Series was his location. Based out of Dooms, Virginia, his nearest track was Natural Bridge Speedway, roughly an hour away, which is not that far. However, the rest of the tracks on the schedule required several additional laps around the clock.
"It's like running a national tour from where I'm located, just not as many races," Roberson said. "Wythe [Raceway in Rural Retreat, Virginia] is the next closest, and it's [almost] three hours away. [Running the American All-Star Series] is probably the hardest thing I've ever done."
The American All-Star Series took him tracks not only far, but foreign. Roberson made his first trips to following tracks: Crossville Speedway in Tennessee; Mountain View Raceway in Spring City, Tennessee; Tri-County Race Track in Brasstown, North Carolina; Wartburg Speedway in Tennessee; and Willard Speedway in Kentucky.
However, it wasn't cakewalk for Roberson at tracks he knew.
"Showing up for the first time, you don't know what to expect," said Roberson of the new tracks. "With a couple of places I knew, like [Volunteer Speedway in] Bulls Gap, [Tennessee,]… I ran second, but it's still tough."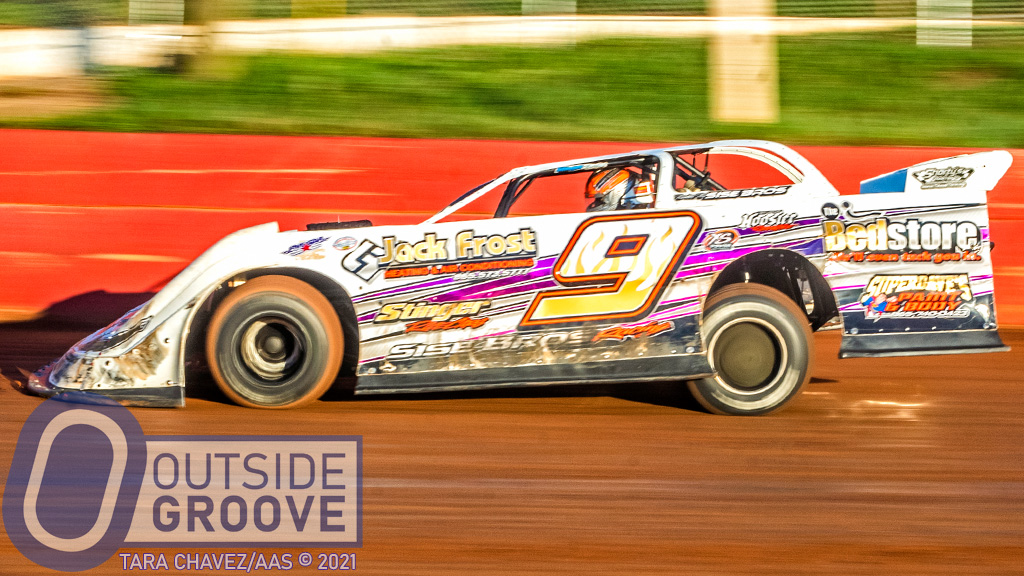 Perspective from Others
Brandon Miller started off the American All-Star Series season by winning the tour's first race of the year at Mountain View Raceway in Spring City, Tennessee. He then followed the series most of the year to earn rookie of the year honors and place fourth in the point standings. Miller and Roberson became friends as the season went on. Miller has a great deal of respect and admiration for Roberson's ability.
"[Logan] had some nights where he didn't qualify very good," Miller, 31, of Maryville, Tennessee. "I'll give Logan one thing — he's a wheelin' son of a gun when it comes to racing. He always ends up at the front at the end of the race somehow. I tried to follow him through the field and he makes, what I would consider, some careless driving. But, it never turns out to be careless because he finishes ahead of me and usually with less tore-up stuff. Apparently, it's a pretty calculated risk he takes, but it works for him."
Zach Sise, who won two races and finished runner-up to Roberson in the championship, offered his take.
"[Logan had] consistency," said Sise, 21, of Knoxville, Tennessee. "We had a lot of bad luck. We had four flat tires. That hurt us a lot. [Logan was] in the right place at the right time and didn't have things go wrong."
Roberson wouldn't call it luck, nor would he classify his racing as careless.
"I deserve the luck that I got," Roberson said. "I try to think like [four-time World of Outlaws Late Models champion Brandon] Sheppard. Sometimes you got to give and sometimes you got to take. I've tried to know when to apply that. I try not to find myself in trouble."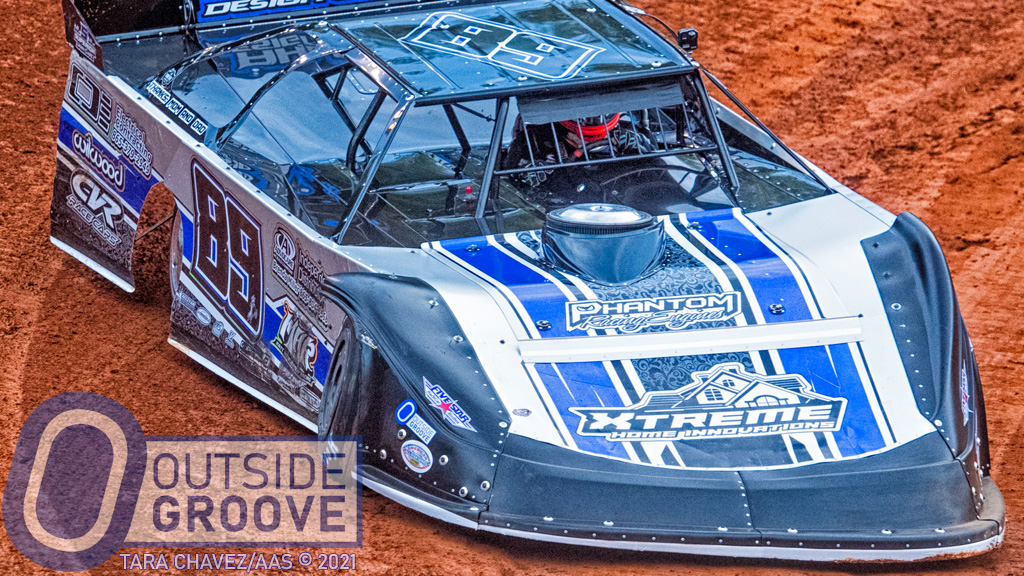 Review and Preview
Looking back at the season, Logan Roberson rated his season a six out of 10, despite making his goal of a touring series championship.
"I didn't have the wins that I was shooting for," said Roberson, who failed to make a trip to victory lane in 2021 American All-Star Series Presented by PPM Racing Products competition. "I had too many top-fives and too many top-10s to not have any wins. We struggled this year because of the competition level. Racing against them touring guys every week is tough."
In a strange twist, Roberson and Sise basically switched places for 2022. Roberson, who campaigned his own ride in 2021, said his tentative plans are to race for Rusty Webb. Webb fielded the car for Sise this past season. Sise will return to his family-owned ride and run most of the American All-Star Series schedule. (For more on the 2022 schedule, read "American All-Star Series: 2022 Schedule Revealed".)
Miller, who recently became engaged to his longtime girlfriend, Megan, said he'll concentrate on racing closer to home.
Meanwhile, Logan Roberson seeks to repeat as the series' champ — and add some American All-Star Series wins to his career tally of 85 in late models.
Outside Groove Note of Transparency: Outside Groove is a sponsor of the American All-Star Series. The American All-Star Series paid for the production of this article. The content was not subject to the approval of the American All-Star Series.