Gaffney, South Carolina, racer Dillon Brown may have grabbed your attention by winning two marquee American All-Star Series Presented by PPM Racing Products events. In June, he won the $10K-to-win race at Beckley Motorsports Park in West Virginia. Brown followed that up by sweeping The Carolina Sizzler weekend at The Dirt Track at Charlotte Motor Speedway, which included another $10K victory. But, for those looking closely, what may attract your eye even further is the attention to detail Brown takes with his late model. He fields incredibly clean cars at every race.
"A lot of racing is psychological," Brown, 28, said. "If you think your car is fast and looks fast, it'll be fast."
However, taking pride in a race car's looks offers other benefits, according to Brown.
"At places like Charlotte and Smoky Mountain [Speedway in Maryville, Tennessee], places with speed, those clean straight body panels [perform] better than pieces wrinkled and not straight," said Brown.
Lastly, a clean canvas provides another advantage.
"If you knew the parts you put on last week didn't have any flaws, when you have the slightest nick or bend, it's easier to spot," Brown said.
Brown credits much of his success to surrounding himself with great people. His younger brother Jacob Brown (who also races late models) and Russell Kennerly serve as two trusted crew members. Brown's wife of nearly four years, Sarah, and 10-month-old son, Hudson, play a significant role in his on-track performance as well.
"I have a beautiful family at home," said Brown. "A lot of your success starts there. People don't realize that. If things at home are not going good, then it's hard to concentrate on what you need to do during the week or at the racetrack. The Lord's really blessed me. It starts with your faith and family, and then there's racing."
Brown funds the effort owned by his father and grandfather, Darrin Brown and J.D. Brown, through the family grading and paving business, Cherokee Landscaping. He has several key sponsors, too. That includes Renegade Race Fuel, which recently signed on as the official fuel for the American All-Star Series.
"Renegade Race Fuel has been a first-class company," Brown said. "They got a good product and are easy to work with. It makes you proud to be able to run their logos on the side of your race car, because you know the kind of people you associate with."
The American All-Star Series Presented by PPM Racing Products heads to two Virginia tracks this weekend, with another marquee event on tab. This Friday, July 30, the series visits Natural Bridge Speedway for a $2,500-to-win feature. Then, the following day, Saturday, July 31, they head to Wythe Raceway in Rural Retreat, Virginia, for a $10,000-to-win show. At the latter, you can count on Dillon Brown being one of the favorites to win the big check.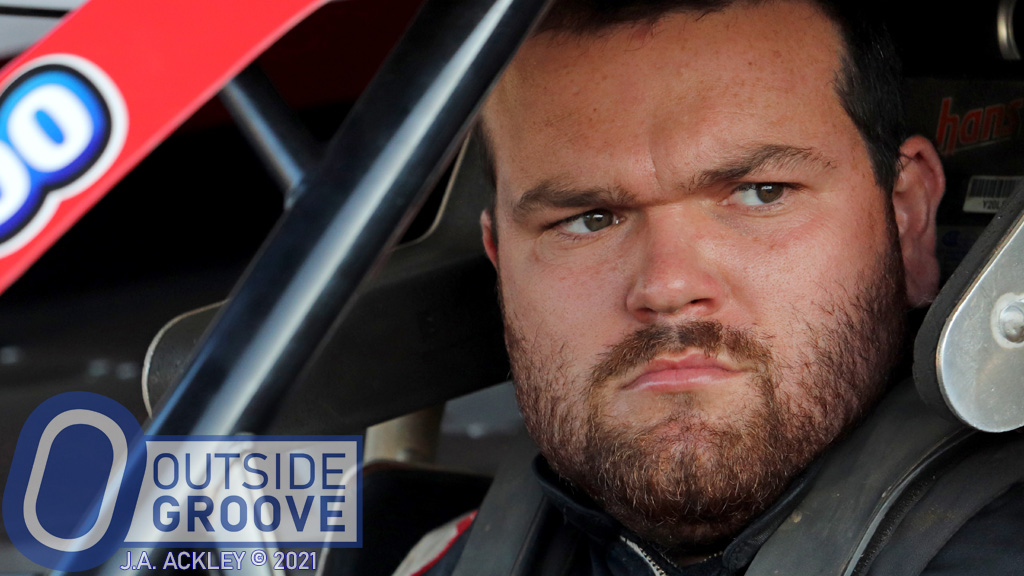 Outside Groove Note of Transparency: Outside Groove is a sponsor of the American All-Star Series. The American All-Star Series paid for the production of this article. The content was not subject to the approval of the American All-Star Series.