You may recognize sport compacts — front-wheel-drive, four-cylinder cars — by one of several names. Front wheel drives (FWDs). Hornets. Front runners. U-cars. Buzz cars. Hot shots. Regardless of what you call them, many oval tracks across America have seen booming car counts for the sport compact class. That comes with good reason, according to IMCA president, Brett Root.
"Sport compacts have replaced the IMCA hobby stock as our entry-level, OEM-based division," Root said. "[Sport compacts] are attractive due to the fact that they are a full-size race car, and readily available from an OEM standpoint."
IMCA sanctioned its first sport compact event in 2006. This year, 40 facilities ran sport compacts under the IMCA banner.
"We anticipate more growth in 2021," said Root.
Promoters across North America echoed Root's sentiments.
Southern Tsunami
Last February, the Sport Compact Dirt Racing Association (SCDRA) offered $15,000 to win at the Winter Freeze at Screven Motor Speedway (see "Rock On: $15,000 to win … for Front-Wheel-Drive Cars"). The race attracted 114 cars from 19 states and Canada flocking to the Sylvania, Georgia, speed plant. That set the tone for the group's record 2020 season.
Kelley Carlton founded the SCDRA in 2013. At that time, he faced a major hurdle in gaining the large car counts the SCDRA is known for today.
"I learned there was a chasm of differences between cars in the division from state to state, track to track," Carlton said. "Our goal was to formulate a universal set of rules."
Carlton simplified the rules to make the series inclusive rather than exclusive.
"The rules are simple — if it appears stock from the outside, it's legal," said Carlton. "We race on DOT tires on 7″ wheels, with no beadlocks. Suspension is stock. Pistons and [connecting] rods can be changed. You can swap engines. But, everything on the car has to stay within its brand."
The SCDRA's first tour did not occur until 2016, when they raced five $5,000-to-win shows, with four at Screven and one at Travelers Rest Speedway in South Carolina. Last year they started a second division for the Ohio Valley area. In total, they sanction races at 18 tracks in the North, 12 in the South, and six in the Mississippi-Alabama region.
Part of the sanctioning body's appeal results from the types of cars it races.
"Today's kids know tuner cars and not Camaros," Carlton said. "Kids are engaged in the cars they recognize — like Hondas, Acura Integras, Nissan Sentras, Chevy Cobalts or Cavaliers, and the Ford Focus — and want to drive one on the track."
Case in point: Walker Windham, a 15-year-old from Lake City, Florida, won the $15,000 at the Winter Freeze.
"We're teenagers and we are racing for more money than the modifieds and street stocks," said Windham. "Why would I move up? I'd have to have a major sponsor to race in those divisions."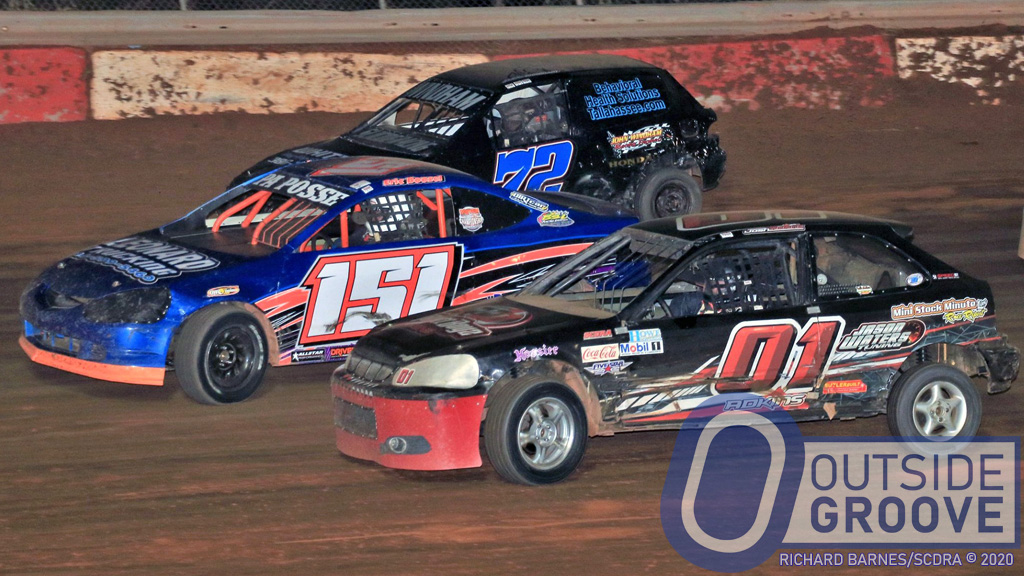 Performing Well on Pavement, Too
The predominantly pavement-based Vores Compact Touring Series (VCTS) had more than 100 different drivers from 15 states race in their series this season. A field of 69 entries showed up at Bristol Motor Speedway in September.
"The class is getting a lot of interest," Dan Redmond, VCTS Director of Racing Operations, said. "Here it is November and we have 11 new drivers registered for the 2021 Rookie of the Year [program]. Most of our drivers are coming back. Late model drivers like Jason Dietsch and Cody Coughlin are joining us. Even Michael Waltrip and Ken Schrader raced with us last year."
Steve Vore took over ownership of the series eight years ago and the class has steadily grown since then. Their rules package, as with the SCDRA, promotes inclusion. They achieve this by using a 1″ air intake restrictor to level a field that features a wide variety of cars.
"With only so much air, you can have only so much power," said Redmond. "A contending car can cost as little as $7,000. Our drivers … know they are capable of winning. It's knowing that … that keeps them racing."
The VCTS not only focuses on its drivers, but also on the fans.
"We have a loyal group of racers with colorful cars that have developed fan followings," Redmond said. "Our mascots — Vic Tory Lane and Winnie Winners-Circle — are in the stands passing out coloring books and prizes. Promoters know that when we arrive, we are bringing the cars, the drivers, and the show to improve both the back gate and the front gate."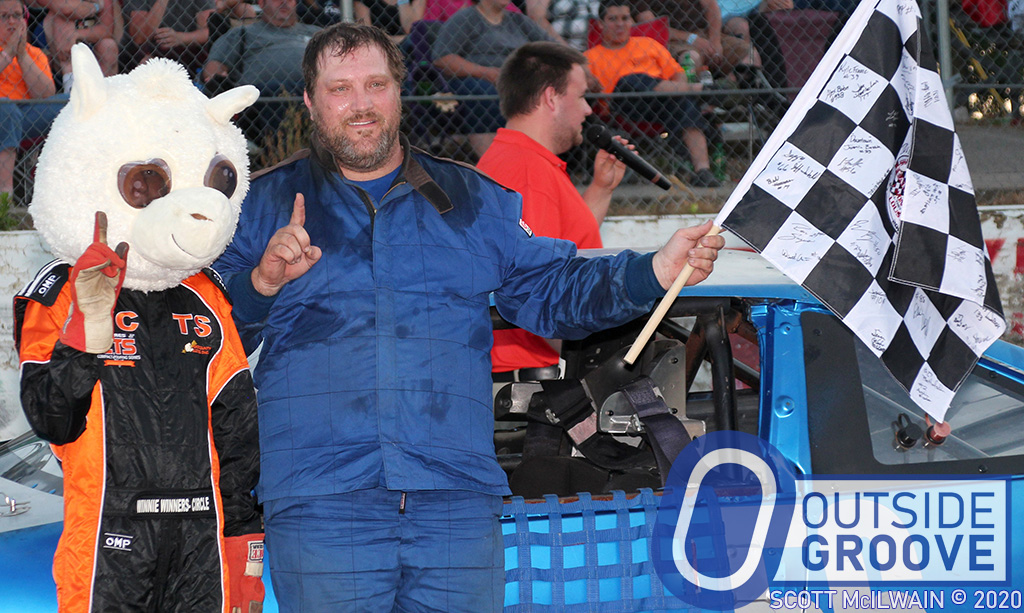 The Talk of Texas
At the beginning of 2020, Rick Saupp started the Facebook group "Southern Sport Compacts," which consists of drivers, track promoters, and other division supporters. What started out as mere discussion grew into something more. Saupp hopes to turn the group into a sanctioning body and series for the class in Louisiana, Oklahoma, and Texas. He already has a sponsor for 2021 — Lil' Monkey's Pilot Car Service — and a set of rules and schedule sketched out.
"Our goal is unity for the drivers of sport compacts," said Saupp. "We follow the track rules at each track we visit. That usually involves just a change of wheels. Some tracks allow 4″, 4.5″, and 5″ offset Bassett wheels. Others require Aero 44 Series wheels."
The Southern Sport Compacts gave out two awards among the 24 tracks they covered this year — one title for most points and another for most wins. Both were won by Brian Schoenbaum Jr. of San Antonio, Texas.
Saupp said the group helped bring drivers together, which further strengthened the class.
"Building comradery between drivers has changed attitudes in the division," Saupp said. "The Facebook group has built friendships and helped drivers with information needed to be competitive at a wide variety of tracks."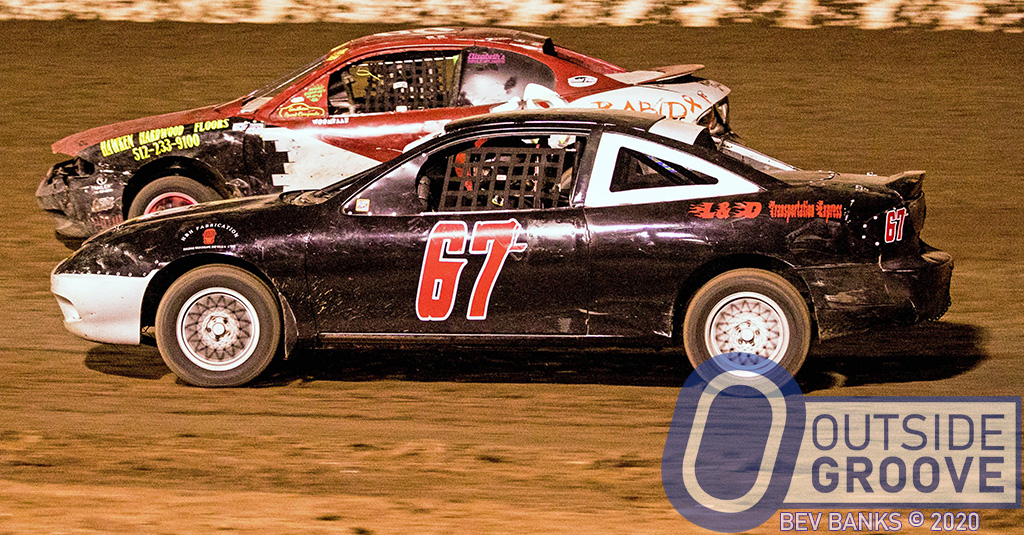 Sport Compact Outlook
Carlton, Redmond, and Saupp are upbeat about the future of sport compacts. They expect to see the class to continue to grow — not only in number of cars, but also with purse money, according to Carlton.
"Next year will see more big-money races for SCDRA," said Carlton. "We have joined with Skyline Speedway [in Stewart, Ohio]. The $12,000-to-win [King of the Compacts] event [at Skyline Speedway] has switched to SCDRA sanctioning [with The Dirt Racing Connection (DRC)]. SCDRA has — so far — $85,000 and SCDRA Northeast another $45,000 in winner's prize money, not total purse, which is much more, up for grabs next season."
More importantly, the class is finally receiving respect.
"Sport compacts have been disrespected for a long time," Carlton said. "We've changed that. Come to Screven and watch the grandstand. The people are there to watch us."
Outside Groove Note of Transparency: Corrected the 2021 winner's prize money for SCDRA (2020-12-02). Noted the co-sanction for the King of the Compacts race at Skyline Speedway (2020-12-02).