Is Iowa the place to race for those from the West? The top four modified finishers for this year's IMCA Speedway Motors Super Nationals were natives from states such as Arizona (Tim Ward, No. 4), California (Cody Laney, No. 5), Oregon (Grey Ferrando), and Nevada (Kollin Hibdon). Some of those racers, however, have elected to stay and make Iowa their home. Here's why.
More Racing
Ward used to haul from Mesa, Arizona, to Boone Speedway for the IMCA Super Nationals every year. Now he calls Harcourt, Iowa, his home.
"I realized the opportunities were endless out here [in the Midwest]," Ward said after winning last Friday at 141 Speedway in Wisconsin. "I raced a lot more, raced against the biggest competitors, and raced in the biggest shows."
How much more? As of last weekend, Ward's racked up 78 feature races, according to MyRacePass. The ability to race multiple nights a week is one thing, but the proximity to a large quantity of tracks is another factor.
"In Southern California, the beach was just 15 minutes away," said Laney, who moved from Torrance, California, to Fort Dodge, Iowa. "But racing was at least a two-hour drive on Saturday and there weren't even races every Saturday."
Riley Simmons moved to Ankeny, Iowa from Susanville, California. His family will follow him this week. The coordination among tracks in Iowa provides plenty of racing all week during the summer.
"I can go within two and a half hours any direction of my home and race any day of the week," Simmons said of living in Iowa. "Back [in California], there were two tracks that worked together — Diamond Mountain Speedway in Susanville and American Valley Speedway in Quincy — so we could race Friday and Saturday nights. All the other tracks in Nevada and California were scheduled on Saturday night. Most promoters just didn't work together in the West."
Dylan Thornton has raced 93 features this season, competing in the modifieds and stock cars.
"I came here all by myself, looking for better racing," said Thornton, an Orcutt, California, native who now calls Keystone, Iowa, home. "I can race four nights a week or more if I want."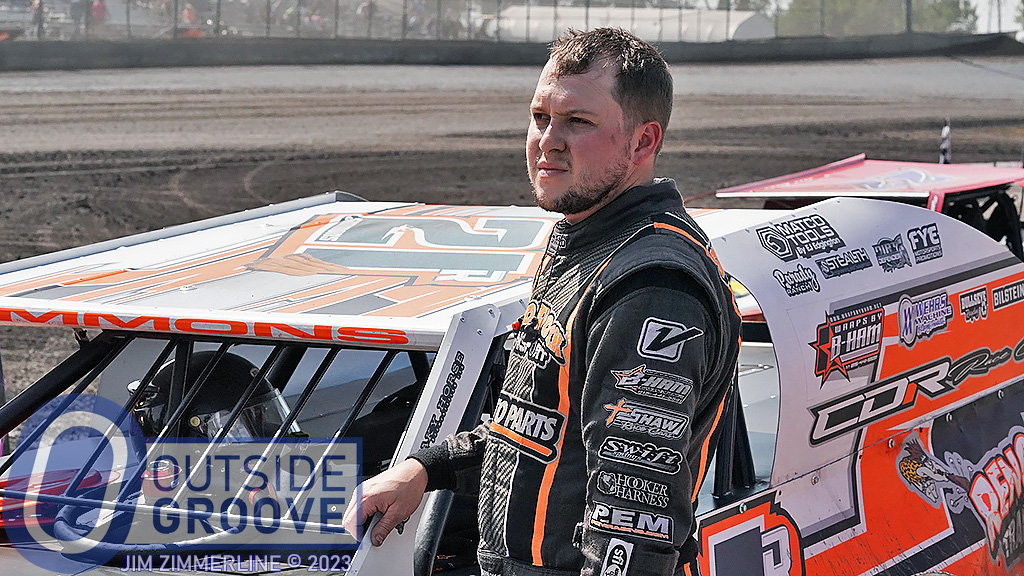 More Competition
Not only does Iowa boast quantity when it comes to racing, but also quality, according to transplants such as modified driver Jerry Flippo.
"Out in California, there were five cars that could win on a given night," said Flippo, originally of Bakersfield, California, but now living in Osage, Iowa. "Here [in Iowa], you have at least 20 to worry about."
The other advantage of being in Iowa is that you're in the center of much of the dirt modified world, including the technology and know-how.
"I'm in the IMCA modified capital of the world," said Troy Morris III, who intends to move to Iowa from Bakersfield, California. "I can learn so much, so fast, in a short period of time."
No one questions that the competition in the Midwest is fierce. However, how do the transplants do there?
Ward and Thornton won their features, modifieds and stock cars, respectively, in the IMCA Super Nationals this year.
In total, Ward had 24 wins. Thornton 10. Flippo 7. Laney 3.
"Getting a first win around here was a big deal," Ward said. "Winning at Marshalltown and Boone speedways is a huge deal."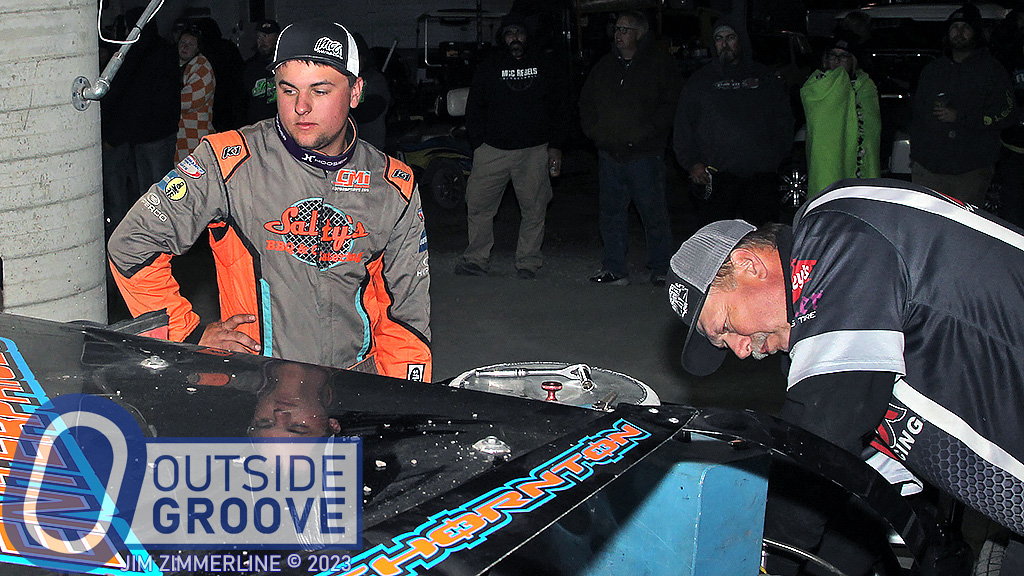 Here to Stay in Iowa
All of the drivers we interviewed intend to stay in the Hawkeye State. They're living the dream — the racing dream, that is.
"I'm here to stay — Iowa is home," Ward said "This is racing country."
"Do I miss racing in California? Not at all," Thornton said. "There's a ton of racing here."
Morris questioned the future of racing in California, with the state looking to phase out the sale of ICE cars by 2035.
"California is a dumpster fire — get out while you can," Morris said. "Soon you will have to be racing electric modifieds there."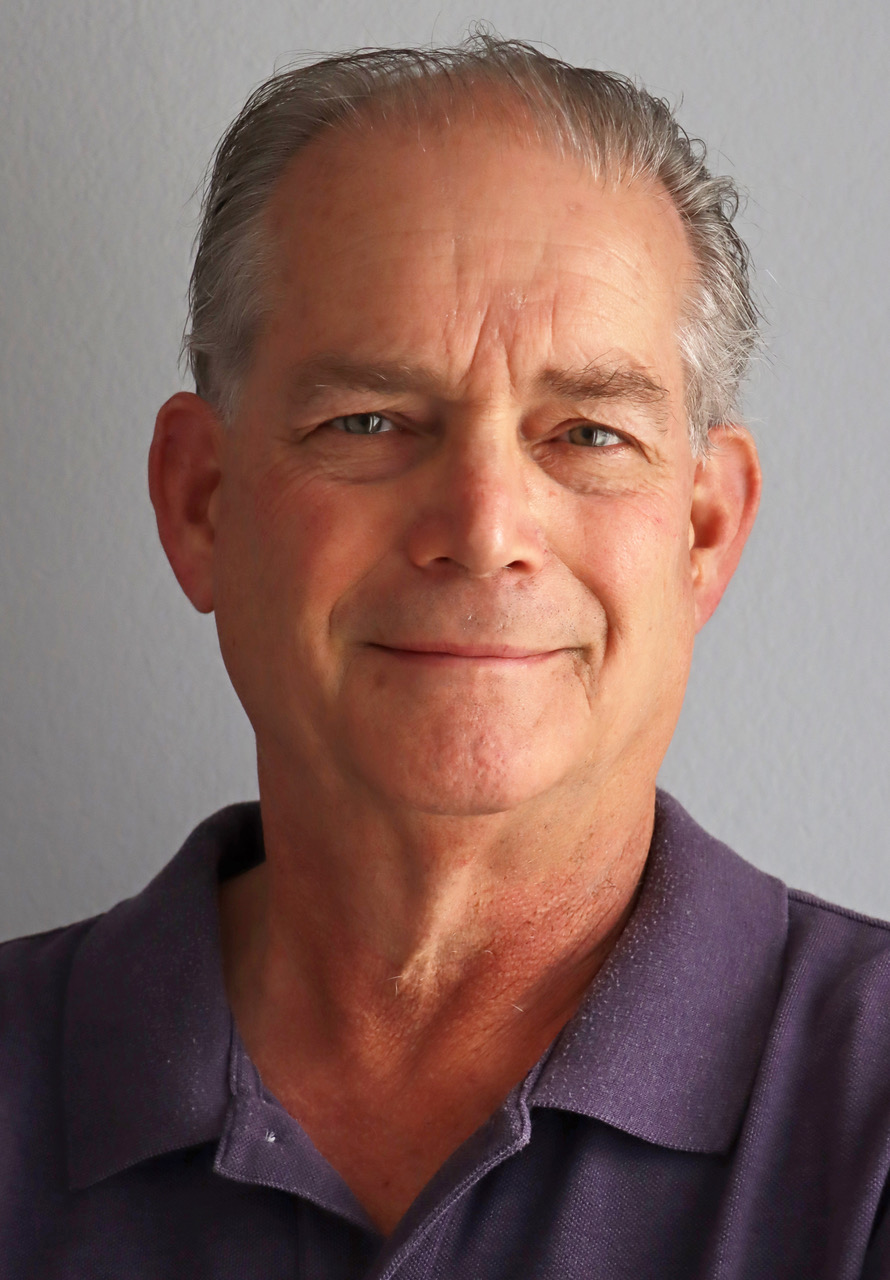 This year marks the Outside Groove Director of Photography's 51st year of covering auto racing. Adaskaveg got his start working for track photographer Lloyd Burnham at Connecticut's Stafford Motor Speedway in 1970. Since then, he's been a columnist, writer, and photographer, in racing and in mainstream media, for several outlets, including the Journal Inquirer, Boston Herald, Stock Car Racing, and Speedway Illustrated. Among Adaskaveg's many awards are the 1992 Eastern Motorsport Press Association (EMPA) Ace Lane Photographer of the Year and the 2019 National Motorsports Press Association (NMPA) George Cunningham Writer of the Year.