Grooving tires can make the difference between first place and going home without the trophy and big check. Don't just do it any ole way. Ideal Heated Knives, manufacturer of the American-made "Ideal Tire Groover" (pictured), commissioned us to speak with four experts who know their way around a tire — Tyler Breashears, Noah Bushman, Mike Nuchols, and Ricky Weiss — to provide our audience with advice on avoiding some of the mistakes weekend warriors commonly make.
1. Understand What You're Doing
Ricky Weiss won four late model features at Central Arizona Raceway in January. He learned the craft of preparing tires under the tutelage of the legendary Scott Bloomquist.
"A lot of people don't know what they're trying to accomplish," said Weiss of Saturday-night racers preparing tires. "A lot of people are like monkey see, monkey do."
At the very basic level, Weiss recommends knowing when to groove across the tread and when to groove around the circumference of the tire.
"Grooving across the tire increases traction; grooving around the tire increases side bite," Weiss said. "Grooving across adds heat; grooving around allows the tire to cool a bit."
2. Experiment with Different Depths
Tyler Breashears now works with dirt late model racer John Henderson. Before that, he was on the Lucas Oil Late Model Dirt Series championship-winning crew as a tire specialist for Jonathan Davenport. As with Weiss, Breashears advises racers to understand what they're doing. However, in this case that refers to groove depths.
Many racers just cut tires to the depths as the other grooves present. But, you can also go shallower.
"Shallow grooves give your tire more structure to work with," said Breashears. "This doesn't let the tire blocks flex and walk around much, but you still have a groove there that's operable. When the tire walks around a lot, it gets the tire too hot and too fast, often blistering the tire. When you shallow the grooves up, the tires can be more forgiving and they can handle a bit more."
3. Even Cuts Offer Even Performance
Warrior Race Cars turned heads earlier this year during the Lucas Oil Late Model Series' Winternationals at East Bay Raceway Park in Tampa, Florida. Their driver at the event, Brandon Overton, shown the potential of their chassis. Warrior Race Cars' Mike Nuchols, a well-regarded tire specialist in his own right, often sees weekly racers use their tire groover incorrectly.
"Some people hold the groover at the wrong angle when cutting across a tire," said Nuchols. "Keep the blade parallel with the tread's surface. Guys will go across a tire, with the blade where it's supposed to be, but as they go across the tread they tend to lift the groover too early or too late, creating a groove with an uneven depth."
Sometimes, that means too much material at one side of the tire. Other times, it means too little.
"Don't cut over the edge," Nuchols said. "There's a molding line on the side of the tire — don't go past that."
4. Keep Sharp for Precision
Noah Bushman prepares tires for Ryan Gustin, a World of Outlaws Late Model Series regular who took home two wins on the tour last year. He advises racers to check their blades regularly.
"If you use a dull blade, you will not cut effectively," said Bushman. "You'll have to put more pressure on your groover and you might slip, cutting a groove where you didn't want to or you might even cut yourself.
"If you feel resistance when cutting across a tire, the blade is probably dull. I also maintenance my groover every two weeks and make sure everything is cleaned out, so your groover's contact patches are nice and clean, and you get a smooth cut every time."
5. Clean Tires Make Clean Cuts
Just as you should keep your groover clean, make sure you work on clean tires. The cleanliness of your tires also affects your ability to cut them.
"When you have a clean tire, you can see where you're grooving a tire," Bushman said. "The dirt also interferes with cutting a tire, affecting your ability to make clean cuts.
"In addition, as you cut a dirty tire, the oils from the tire seep into the dirt, robbing your tire of some potential performance."
Source
Ideal Heated Knives, Inc.
New Hudson, Michigan
248-437-1510
www.idealheatedknives.com
Outside Groove Note of Transparency: Ideal Heated Knives paid for the production of this article. The content was subject to approval of Ideal Heated Knives.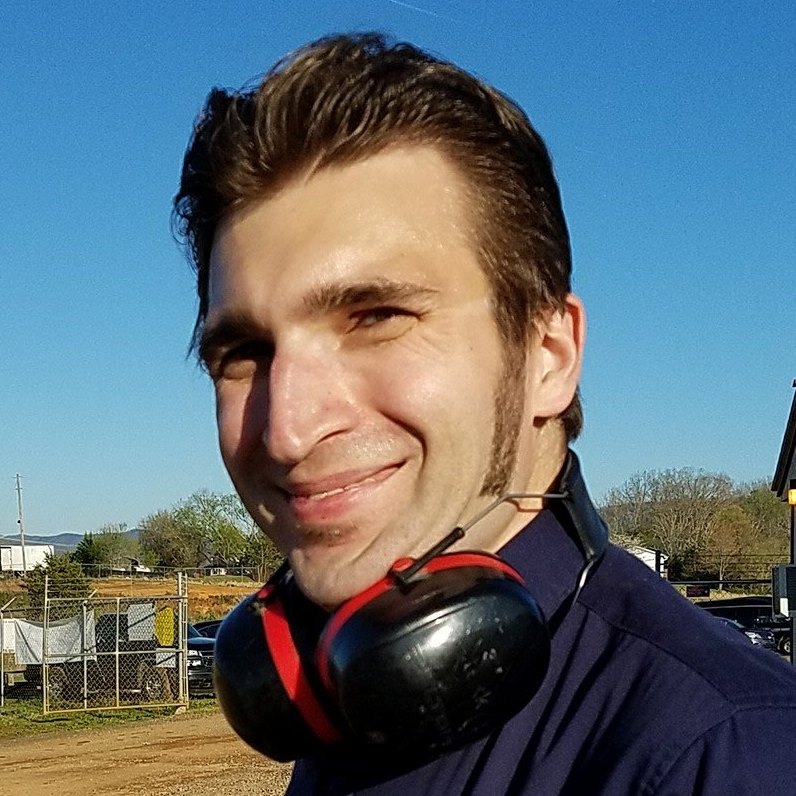 The Outside Groove Executive Editor has covered motorsports since 2000. His many awards include the 2019 Eastern Motorsport Press Association (EMPA) Jim Hunter Writer of the Year and the 2013 Russ Catlin Award for Excellence in Motorsports Journalism.