Andrew Lankford found out the hard way about how series differ with rules regarding crate seals. Lankford hauled more than 10 hours to East Bay Raceway Park in Tampa, Florida, for a race in January to only not pass tech. It was a Crate Racin' USA Winter Shootout Series event. The seals on his engine had come from the American All-Star Series. Since then, the American All-Star Series announced it will ban CRUSA seals starting in 2024.
"We practiced on Wednesday," said Lankford of his experience at East Bay. "On Thursday, we went through tech, they made me pull over to the side and said they got to make a phone call.
"They said, 'Your motor is illegal in our series.'
"I said, 'What do you mean it's illegal? It's a sealed motor.'
"[They said,] '[Because of] that engine builder and we haven't ever seen those seals before.'
"I was pretty upset and I went over that guy's head to [series director] Adam Stewart. He showed it in the rulebook and there was nothing he could do."
The rule under section 4 of "Engine Rules" in the Crate Racin' USA rulebook reads:
"NO ACAS, NDRA, FASTRAK, Crate USA Gen I (Silver), Gen II (Blue) or Gen III (Yellow) will be allowed."
ACAS refers to the American All-Star Series.
Who Crate Racin' USA Works With
Crate Racin' USA names two specific sanctioning bodies that they'll accept seals from — IMCA and RUSH.
"IMCA does not do a rebuild program," Adam Stewart said. "Every engine comes from the dealer with seals, so there's no engine rebuild issues to worry about. RUSH and ourselves pretty much have the same builders. For many years, they used our seals. If a rebuilder gets disqualified [in RUSH competition], they're disqualified from us as well."
Stewart said that Crate Racin' USA thoroughly researches their rebuilders before authorizing them for competition at sanctioned events. The American All-Stars also claims to do the same. Some of those requirements include being an actual business, having a physical location, and having the equipment necessary to rebuild engines.
RUSH and Crate Racin' USA use the same kind of oversight over their crate engine program, said Stewart. They also have a reciprocal agreement that if an engine builder gets thrown out from one sanction that engine builder also gets thrown out from the other. This is why Crate Racin' USA permits RUSH's seals and vice versa. It lacks that same relationship with the American All-Stars.
No Second Chances
Besides using seals from an organization that Crate Racin' USA does not work with, the engine itself came from an unauthorized rebuilder — Pro Power Performance, of Beckley, West Virginia. Crate Racin' USA banned the builder after one of their engines failed to pass tech 15 years ago, in 2008. The penalty for failing tech with a crate engine lasts a lifetime.
"Our engine rebuilder program [policy] is if you make a mistake, it's one and done," said Stewart. "You make a mistake or do something wrong in tech, you're out. I can't jeopardize the program by having people who have been removed coming back in the program."
Jim Williams, co-owner of Pro Power Performance, didn't shy away from admitting the error.
"My [former] partner made a mistake and decked the block 0.010 short," Williams said. "Instead of being decked .920, he decked it to .910. To fix that, to keep the compression where it's supposed to be, we cut the pistons .010."
In addition, Williams said the tech officials did not agree with another thing they did on the engine.
"They said we polished the connecting rods, which we didn't do," said Williams. "We did use a Scotch-Brite wheel to deburr the sharp edges on the rod. When we did this, GM hadn't published a guide for the motor, like we have now. We have manual that tells you the dos and don'ts."
These days, the ownership structure of Pro Power Performance has changed. Williams' son Rick, and Rick's wife, Trish, now own 95% of the company, with Jim owning 5%.
Regardless of intent or a change in the ownership of the business, Stewart said the ban on Pro Power Performance stands.
"I could have murdered somebody [and have] already been out of prison," Williams said. "Hindsight being foresight, I'd never do that again."
To Set the Record Straight
After CRUSA officials told to pack up at East Bay, Lankford received a bit of advice from them.
"[Crate Racin' USA suggested] to go to Golden Isles [Speedway in Waynesville, Georgia], which was a CRUSA-sanctioned track," said Lankford. "I went to Golden Isles and raced."
Stewart had an explanation for that advice to head to Golden Isles to race in a support class for the Lucas Oil Late Model Dirt Series.
"[That race at Golden Isles] was not a [CRUSA-] sanctioned event," Stewart said. "They were using our rules … but by us not sanctioning them I can't tell them [what to do]. They are [Crate Racin' USA-sanctioned] during the regular season."
After East Bay
At the Outside Groove Racing Show, the American All-Star Series announced it, along with the Mid-East Racing Association, will no longer permit Crate Racin' USA seals in sanctioned competition, starting in 2024.
"Because Lankford went all the way to East Bay, and they kicked him out — they won't allow our seals," said American All-Stars series director Joseph Rush on their reasoning. "Mid-East had four cars sent home. So, Mid-East and I agreed that if we can't work together, then we're not going to allow theirs.
"The few people who have complained, which is not many, said 'It's okay to have your own, but you should allow everybody else's.' Well, we'll be glad to if CRUSA does the same. It goes both ways."
The lines have been drawn.
If you wish to race Crate Racin' USA, you need to use their seals, IMCA's, RUSH's, or Chevrolet Performance's, which isn't a new policy.
However, if you wish to race in the American All-Stars, you need to use their seals, Mid-East's, RUSH's, Chevrolet Performance's, or "any other series that allow no changes in the seals." And, starting in 2024, the American All-Stars wll not permit Crate Racin' USA seals.
Potential Aftermath
Ultimately, what does a seal indicate? It means an engine rebuilder endorses what's within that engine. Does that mean it's legal inside? Some might argue otherwise.
"When you pay that entry fee to a series, it's their responsibility to make sure everybody is on the same playing field," Rick Williams said. "Whether you need to pull down a motor, P&G, a whistle, a Cam Doctor, the responsibility goes back on the series.
The rift between series will force many racers to make a decision. They must either follow one sanction that allows their seals or buy an engine for each sanction they wish to follow.
"I wish all these series could get together and find some common ground," said Rick Williams. "That would be the best thing."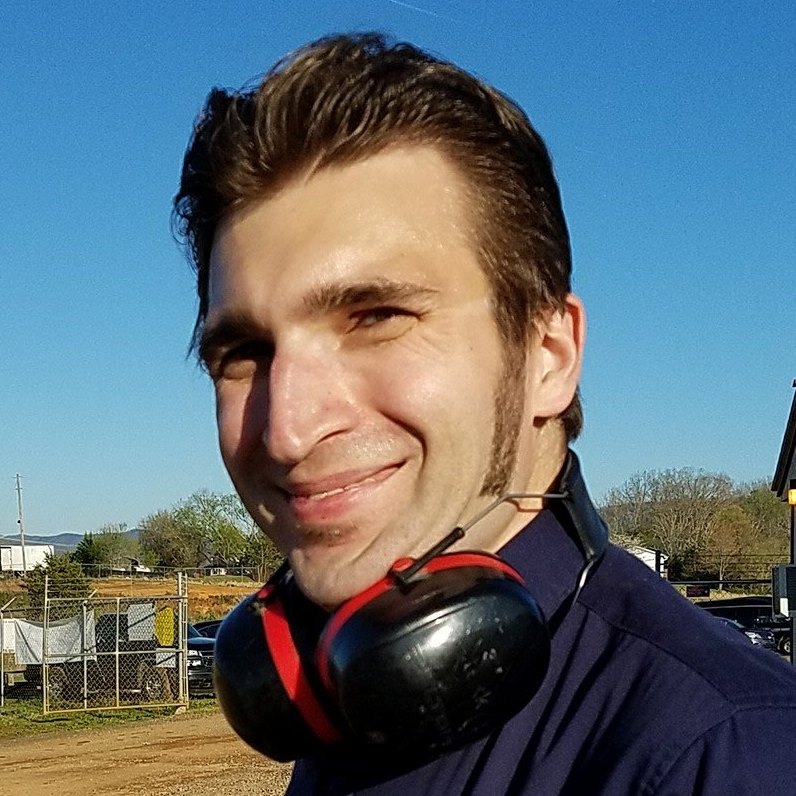 The Outside Groove Executive Editor has covered motorsports since 2000. His many awards include the 2019 Eastern Motorsport Press Association (EMPA) Jim Hunter Writer of the Year and the 2013 Russ Catlin Award for Excellence in Motorsports Journalism.