On Saturday, the sportsman feature for Brad Sturgill came to an abrupt halt at The Leftover at 411 Motor Speedway in Seymour, Tennessee. The event not only marked his first time at the track, but also the first time with the car he had just acquired.
Sturgill hoped to use The Leftover to shake down his new ride. He had been racing a 2001/2003 Rocket chassis, but recently acquired a 2008 Rocket with a Black front.
"I had crashed my other one," said Sturgill, 31, of Harlan County, Kentucky. "So, instead of fixing it, I bought a better car."
The Leftover brought 28 entries vying for spot in the 23-car field. The event used hot laps to qualify the cars. Sturgill clocked in at 24th fastest, which sent him to the B feature.
"It was terrible … no traction," Sturgill said of his car. "I made some changes after hot lap/qualifying. I did better — I was still pretty loose — but I got lucky and made the feature. For the feature, I barely had enough time to check air pressures and get back in the car."
After taking the last transfer spot in the B-main, Sturgill started the feature in 24th. Calamity would hit toward the end of the race in turns one and two.
"I thought something broke, but I checked the car and I couldn't find anything broken," said Sturgill. "The only thing I could figure, from the video we took, is that I got in high, must have jumped a little cushion there, got in the dust, and it just got away."
He hit the wall with his right rear. The impact knocked the Fuel Safe fuel cell out of the rear of the car and out of the track. Thankfully, no fire erupted.
Sturgill himself was not injured. His safety equipment included a RaceQuip helmet, Ultra Shield Race Products full-containment seat, and Crow Safety Gear five-point harness.
The car, surprisingly, didn't incur serious damage.
"Everything forward [of the fuel cell] might be alright," Sturgill said. "[We'll have to repair] the rails that support the fuel cell, the body, body frame mounts, rear bumper, and the stuff that goes with all that."
Brad Sturgill said the crash will end his season and he'll begin work to prepare his car for 2023. He hopes to run in the 604 late model class regularly at Tazewell Speedway in Tennessee.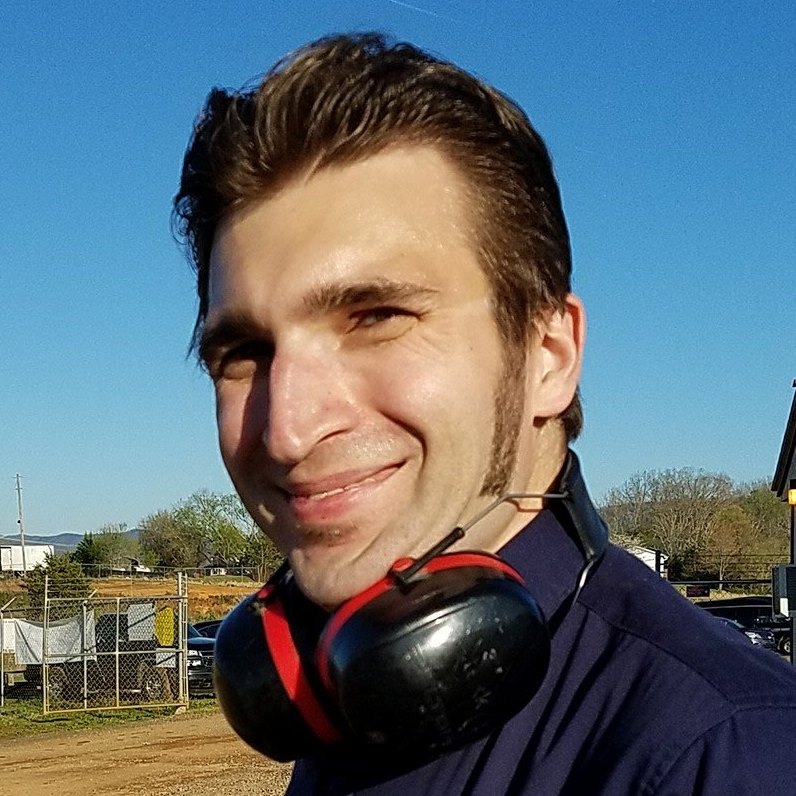 The Outside Groove Executive Editor has covered motorsports since 2000. His many awards include the 2019 Eastern Motorsport Press Association (EMPA) Jim Hunter Writer of the Year and the 2013 Russ Catlin Award for Excellence in Motorsports Journalism.