When the extreme 4 feature rolled last Saturday at Sumter Speedway in South Carolina, Wes Keller sat in a good spot. However, his fortunes quickly turned.
"I qualified on the pole in qualifying, and started on the pole [for the feature]," said Keller, 26, of Summerton, South Carolina. "The guy who was in third just run me over on a restart. He got into me in the right rear, enough to hook me and spin me around. He never let off the gas."
That sent Keller toward the wall, and then he proceeded to roll.
"I didn't know what was going on until I came to a stop," Keller said. "I ended up landing on the driver's door."
The crash jarred Keller.
"I was in shock," said Keller. "The main thing was trying to figure out which way to go. When I landed, I didn't know which way was up. So, it took me a second to figure out, 'Okay there's the ground. That's too tight to get through. Here's where I got to go.' I ended up climbing out of the passenger's side window."
They took Keller to the hospital as a precautionary measure. He said besides a sore left rotator cuff and waking up with a headache the next day, he had no further injuries.
Keller sat in a standard Kirkey seat, with a RJS Racing Equipment five-point harness. He wore a G-Force Racing Gear helmet paired with a neck collar.
Keller's car, a 1996 Honda Civic, didn't fare as well.
"The driver's side hoop bar probably bent down about three inches," Keller said. "It's totaled. The only thing I can salvage is the motor and transmission."
With three wins this season, Wes Keller led the extreme 4 point standings at Sumter Speedway heading into last Saturday night. Now, he'll repurpose his former car, a Honda Prelude, to finish out the season.
"I knew it was bad, but I didn't know it was that bad until I went back and watched [the video]," said Keller. "It was disappointing. It was not the first time he took out a leader because he couldn't pass on the start."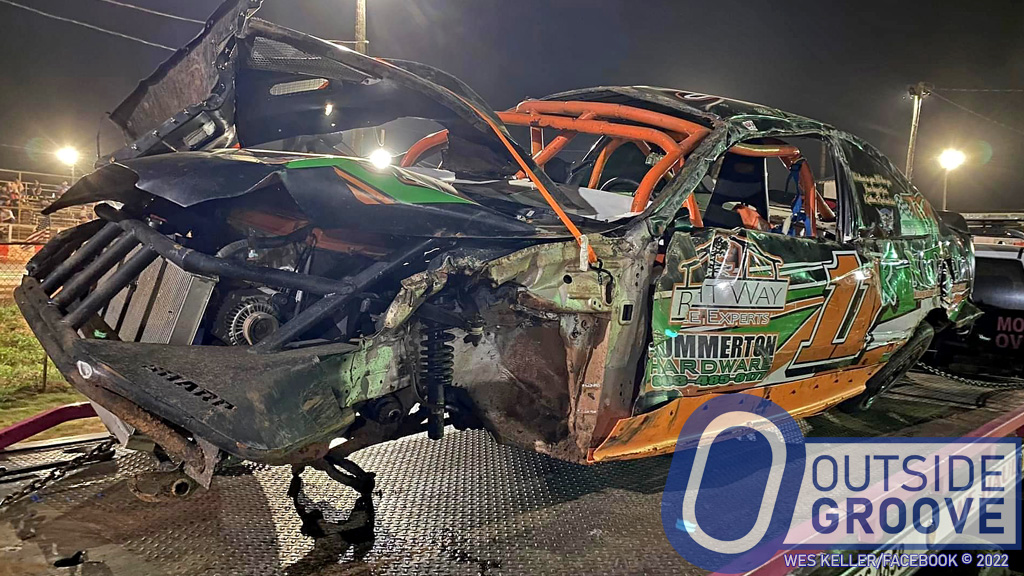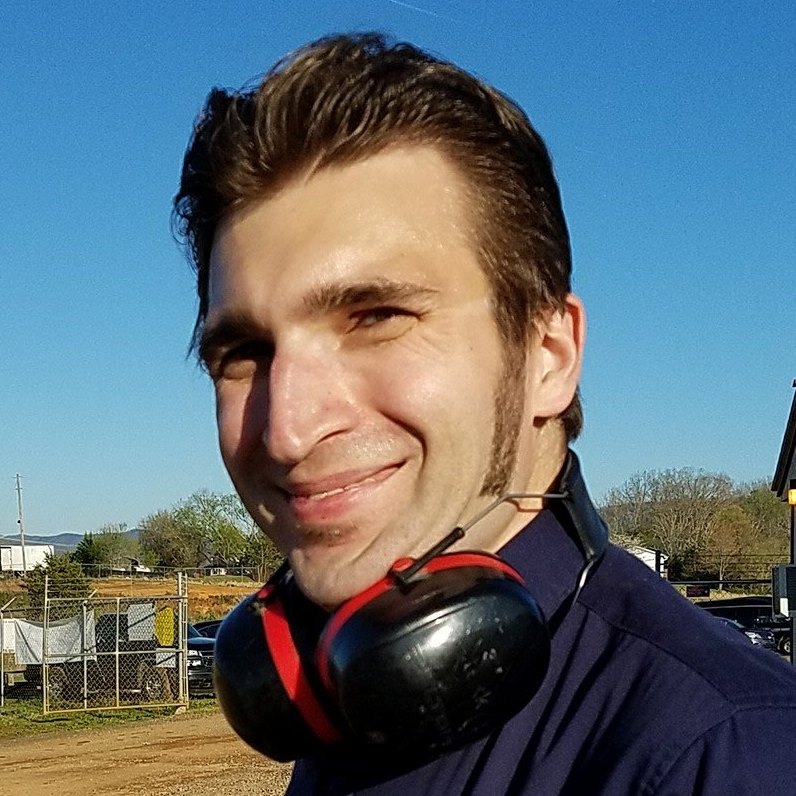 The Outside Groove Executive Editor has covered motorsports since 2000. His many awards include the 2019 Eastern Motorsport Press Association (EMPA) Jim Hunter Writer of the Year and the 2013 Russ Catlin Award for Excellence in Motorsports Journalism.