Colby Fett knew he won the largest paycheck of his sport mod career. However, he didn't know how close he came to missing it. Fett captured the first-place prize of $5,000 during Tuesday's Horsepower Nationals at Park Jefferson International Speedway in South Dakota.
"My car got a little damaged on the first lap," Fett, of Algona, Iowa, said. "I didn't know that my right-rear tire was that far gone. The body panel was rubbing the tire, and the tire got hot and chunked up."
Fett's experienced his fair share of misses. Three years ago, Fett led an entire feature — except for the last lap — at 141 Speedway in Maribel, Wisconsin.
"I had my car figured out right, I just had to keep my mind right — I had to stay calm," said Fett of his plan at Park Jefferson International Speedway. "Experience told me to take it easy. If someone shows me their nose at the end, I needed to go harder."
Logan Anderson lurked right behind Fett in second place. (For more on Anderson, read "Logan Anderson and Herbie".)
"My car got tight at the end of the race — I don't know if the right-rear tire was to blame," Fett said. "I guess this time I had luck on my side."
Colby Fett admits he got lost in the moment when he won the feature. He greeted also those who entered victory lane warmly, whether it was his brother and fellow competitor Alec Fett, his father and crew member Drew Fett, or the random person who happened to be within reach. (For more on the Fetts, read "Fett Family: A Winning Weekend".)
"I was so excited, when I got out of the car, I just started hugging everyone," said Fett. "I even hugged an IMCA official I never met before [Jerry Vansickel, pictured]. It was fun winning, and we have fun all year long racing sport mods."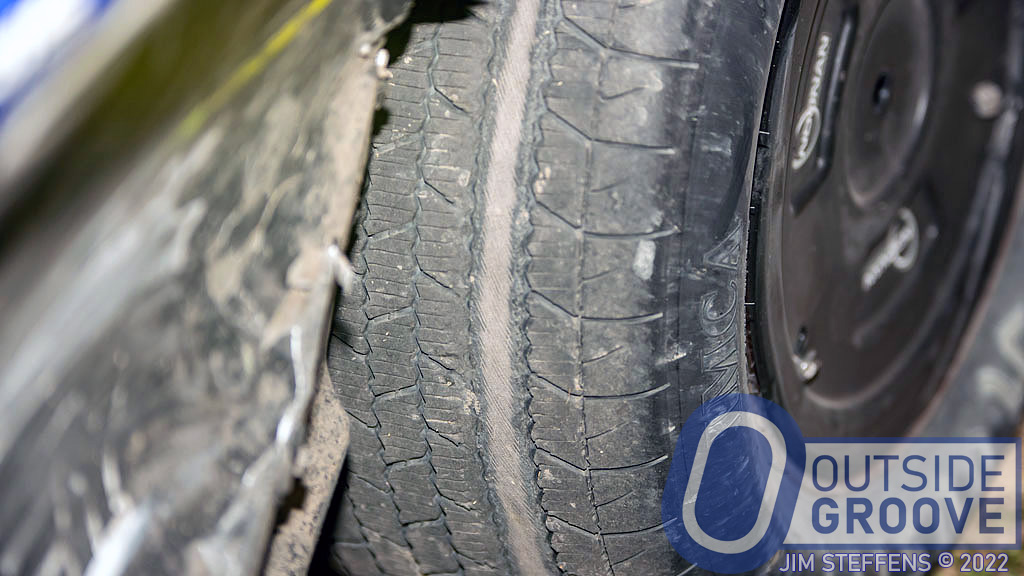 Outside Groove Note of Transparency: Name of official being hugged added (2022-06-27). Previous finishes corrected (2022-06-28).