A sport mod that was helping to pack the track struck promoter Dillon Hill. He sustained serious injuries that resulted in medics airlifting him from Cardinal Motor Speedway in Eunice, New Mexico.
The IMCA-sanctioned track runs Friday-Saturday doubleheaders twice a month.
"Friday, we had a really bad dust storm," said Ashtyn Hill, wife of Dillon Hill. "The track was coated with sand that took out its moisture. Dillon watered it before the heat races, and again at intermission."
The Hills called on the sport mods to run in the track before the features.
"My husband was on the Raceceiver, telling the cars to stay in single file," Ashtyn said. "One guy decided to gun it and passed the other cars on the right side. Dillon was standing on the right."
While Ashtyn had her head down working in the scoring tower, she received word that they stopped the show.
"They said someone was laying on the track," said Ashtyn. "I saw it was my husband laying there. I ran onto the track. He was not conscious. He was not breathing. I thought he was gone. He had been struck so hard he flew up in the air and over the car that struck him."
Ashtyn worked an EMT for the Eunice Fire Department for six years.
"My training clicked in, and I went to work," Ashtyn said. "I assessed the situation, barked out orders, got him on a backboard, and called for him to be airlifted to Covenant Hospital in Lubbock, Texas."
The track canceled the remainder of the show. At the hospital, Ashtyn received the bad news. Her husband had a dislocated left shoulder, with a dented socket-ball bone and a shattered shoulder bone. He had multiple fractures of his vertebrae, a concussion, a puncture wound in his shin, and soft tissue and muscle damage in his calves. Dillon also broke his left ankle.
"Dillon will have many months of recovery," said Ashtyn. "He is wheelchair-bound and bedridden, in a back brace, with a sling for his arm. Dillon is only 35 years old, and owns his own gas compression company, Thunderbolt Services — he can't work. We have three young children."
Unfortunately, unlike his racing nickname, Dillon is quite human.
"He's been known all his racing life as 'Superman' — that's the logo on his modifieds and the signature of his cars' wraps," Ashtyn said. "I hope and he will recover fast. There is no word 'quit' in his vocabulary. He is a six-year veteran U.S. Marine."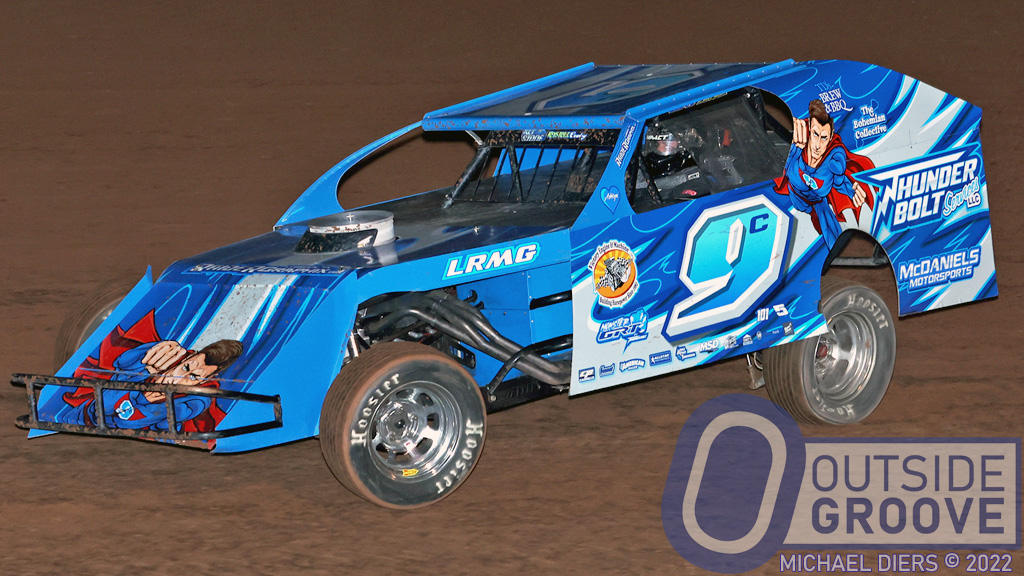 Ashtyn knows that her husband would want to keep shows going at Cardinal Motor Speedway.
"I want to get him healthy and back to the track," said Ashtyn. "Volunteers are going to help. Right now, all I can ask is that everyone pray for him. Prayers will help him recover."
To help with expenses for the Hill family, you can send donations via Venmo (@Ashtyn-Hill-2) or the CashApp to ($AshtynHill4).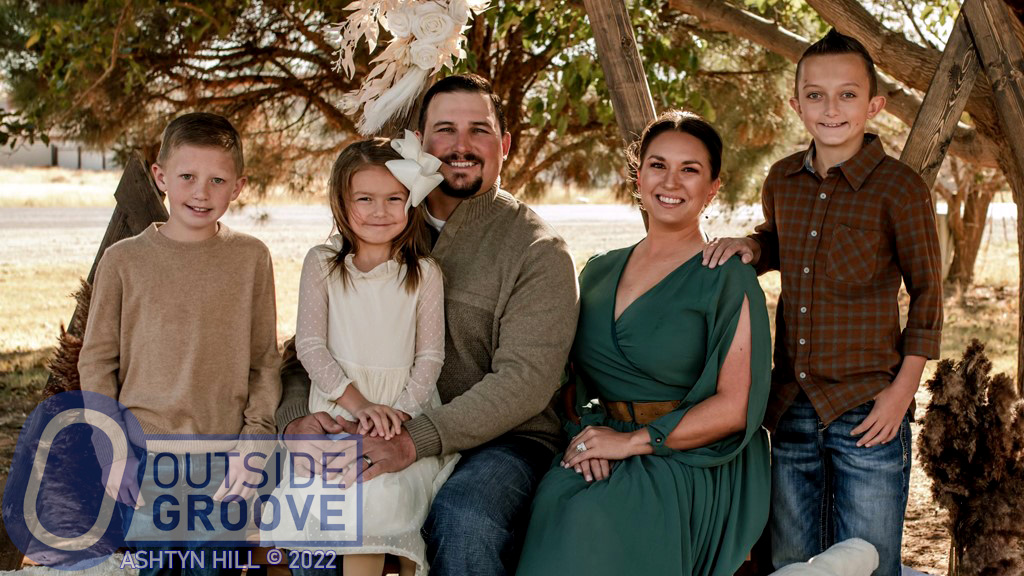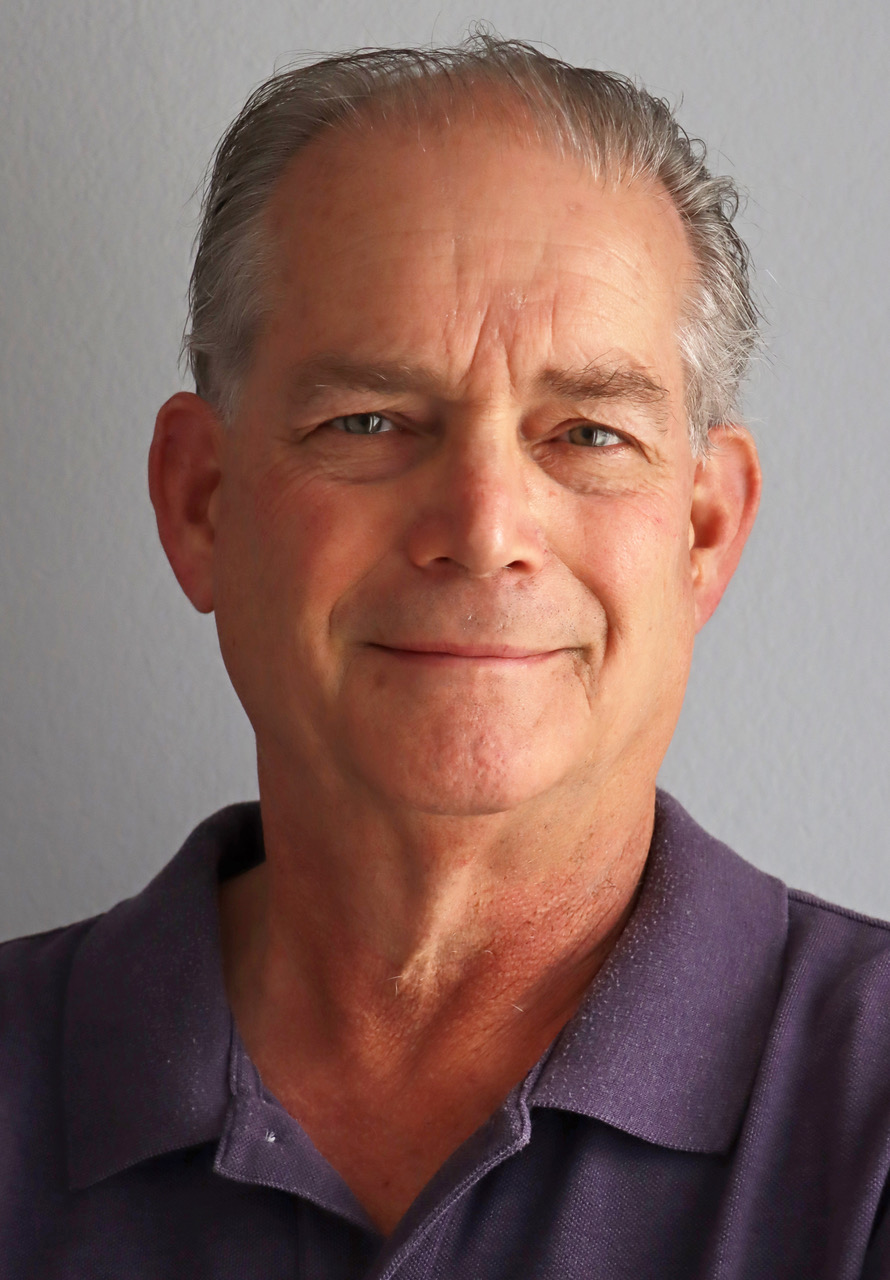 This year marks the Outside Groove Director of Photography's 51st year of covering auto racing. Adaskaveg got his start working for track photographer Lloyd Burnham at Connecticut's Stafford Motor Speedway in 1970. Since then, he's been a columnist, writer, and photographer, in racing and in mainstream media, for several outlets, including the Journal Inquirer, Boston Herald, Stock Car Racing, and Speedway Illustrated. Among Adaskaveg's many awards are the 1992 Eastern Motorsport Press Association (EMPA) Ace Lane Photographer of the Year and the 2019 National Motorsports Press Association (NMPA) George Cunningham Writer of the Year.