Over the course of his long career, Doug Van Den Brink has raced (and won) in a variety of motorsports disciplines. Autocross. Road racing. Drifting. Legend cars. Now, Van Den Brink embarks on his latest challenge — dirt late model racing.
His Journey
For much of his adult life, Doug Van Den Brink has earned a living through racing. He's made money by racing cars, prepping cars for others, and designing graphic packages for items such as helmets, suits, haulers, paint schemes. He also worked with car manufacturers to educate their dealerships' sales people in what made their cars better than their competitors. These days Van Den Brink works as a senior instructor for the Porsche Track Experience Birmingham and as a driver's coach.
"People have asked me, 'If you won the lottery, what would you drive?,' said Van Den Brink, 47, of Birmingham, Alabama. "I said, 'Anything with four wheels and numbers on the sides.'
"When you don't have the money, you don't have the luxury of being particular. You go where the opportunities are."
His life path came close to dirt late model racing before. A sponsor of his Formula Ford entry in the early 1990s started pursuing building a late model team for Van Den Brink. However, his sponsor's untimely death put an end to that.
"I've always wanted to get into a dirt late model when a first saw one years ago," Van Den Brink said. "When I moved to Birmingham, I got to know [Colten Miller,] who's become a good friend and he was racing [dirt] late models. He had good equipment, but didn't have the time to devote to it to do well. So, he got out of it.
"The drifting deal for me, that door closed. As it was closing, [Colten] said to me, 'You know, I should do something with those [dirt late model] motors of mine. We should run them in something.' I said, 'Maybe we can go late model racing.' He said, 'You're crazy. You never sat in one of those things.' He came back to me and said, "Were you serious about going late model racing?' Long story short, we ended up putting a deal together."
First Experiences in a Dirt Late Model
With Miller and Van Den Brink's longtime sponsors backing the effort, they bought new cars from Rocket Chassis and Chevrolet Performance 604 engines, forming the new team, JCM Motorsports. Cale Finley, of CFR Performance Parts and Fabrication, prepares the car and guides Van Den Brink as he learns the discipline of dirt late model racing.
After testing the Wednesday before, Van Den Brink made his dirt late model debut for the Crate Racin' USA Dirt Late Model Series event at Magnolia Motor Speedway in Columbus, Mississippi, on November 5–6. With a stacked field of 58 cars, he failed to make the show through the B-Main.
"There was no expectation that this was going to be easy because I've raced all these different kinds of cars and won all these championships," said Van Den Brink. "We went there knowing that we were not even bringing a knife to a gunfight. We were bringing somebody who doesn't even know how to hold a knife."
Van Den Brink returned to Magnolia Motor Speedway later that month for the Possum Town Grand Prix on November 26–27. In his third-ever attempt at making a dirt late model race, he qualified for the feature and finished 16th out of 24 cars.
"The first weekend was so overwhelming — it was too much to take in," Van Den Brink said. "The second race [at Boyd's Speedway in Ringgold, Georgia,] I was still struggling, trying to know [if] the car's doing this, now what do I do? The third race, I was able to start noticing what the track was doing, and, more importantly, I was making the right assumptions [of where to place the car on the track]."
Advantages of a Diverse Background
Some might say Van Den Brink's experience has little to offer in the world of dirt-track racing. He argues that some skills transfer over.
"If you're good in traffic, you're good in traffic, whether you're on an oval or in an endurance race [on a road course]," said Van Den Brink. "I did an endurance race last year that had 96 cars on the track at the same time. You're having to make decisions based on the speed of the cars you're coming up on. That has a lot to do with dirt-track racing. The racing is so close [on dirt ovals], you need to decide if you need to go behind this guy or that guy. Traffic is traffic."
Then, comes car control, which Van Den Brink has earned a reputation for, winning the 2012 Formula Drift Pro-Am championship. Sure, drifting may seem like the obvious comparison, but Van Den Brink said road racing also builds car control.
"Any car, whether you're on asphalt or dirt, it's always moving around, to some degree," Van Den Brink said. "Trail-braking is a skill in road racing, but it's what you're doing with an oval-track car, and especially on dirt."
However, Van Den Brink readily admits that he has much to learn about dirt late models.
"I can't come off the track and tell you what the car needs," said Van Den Brink. "It takes time to develop that knowledge."
Future Outlook
Doug Van Den Brink maintains a busy schedule, between instructing at the Porsche Track Experience, coaching drivers, and, yes, racing.
On the road courses, he plans to compete in the World Racing League (WRL) three to six times and with a former Hooters Pro Cup car he has owned for years in a stock car class at vintage events, when time allows.
However, Van Den Brink said the bulk of his racing will come behind the wheel of a dirt late model in Crate Racin' USA (CRUSA) competition. He has sights on racing super late models, but he understands that he needs to gain experience before tackling the big dogs of the sport.
"Our goal is to build our program up to a point where we can run some of the touring super late model events across the country, but that's a ways off," Van Den Brink said. "We're going to make sure we know how to walk before we try and run with the big-league teams in the sport."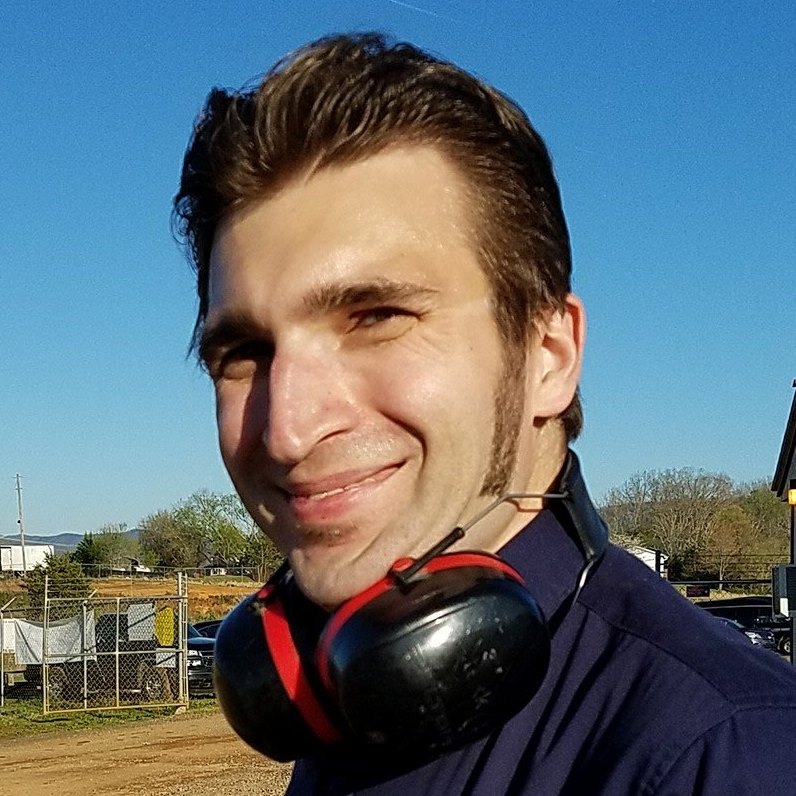 The Outside Groove Executive Editor has covered motorsports since 2000. His many awards include the 2019 Eastern Motorsport Press Association (EMPA) Jim Hunter Writer of the Year and the 2013 Russ Catlin Award for Excellence in Motorsports Journalism.