Adam Mitchell carries this number on his 602 sportsman late model. Some tracks may dub it "0-V," but it's actually V-0, as in Five-O or 5-0, a term used for the police. He adopted the graphic from the apparel maker Five O Gear, LLC. Mitchell, a 21-year veteran officer for the Knox County Sheriff's Department, is proud of what he does for a living.
"My granddad, my dad, my two cousins [all work in law enforcement]," Mitchell, 38, of Knoxville, Tennessee, said. "The detention center, when my dad passed away, they named it after him."
Besides growing up in a family of police officers, Mitchell had other signs of his future vocation, unbeknownst to him.
"I wore number 50 playing football in high school," said Mitchell. "They called me the 'Five-O.' Now I've come to be a police officer, and I'm still the Five-O."
Like most, Mitchell tries to keep his work and personal life separate. However, it can be difficult to compartmentalize different aspects of one's life.
"There are a bunch of guys who I've took to jail that I see at the racetrack," said Mitchell. "And, they'd be the first ones to help me if I needed any help."
Some members of law enforcement choose to keep their vocation private at the track. Adam Mitchell doesn't shy away from it. By doing so, he creates a positive impression not only for himself as a person and a racer, but for the police, too.
"There may be bad police officers out there, but typically 99% of them are good," Mitchell said. "They don't know who we [as police officers] are. They think we're the bad guys, but there's another side to us. We have a job to perform when we have the badge on. [When] we go home, we go from being a police officer to being a dad. We jeopardize our lives every day. Our families know what could happen at work. They accept that fact, they don't want to, but that's our job."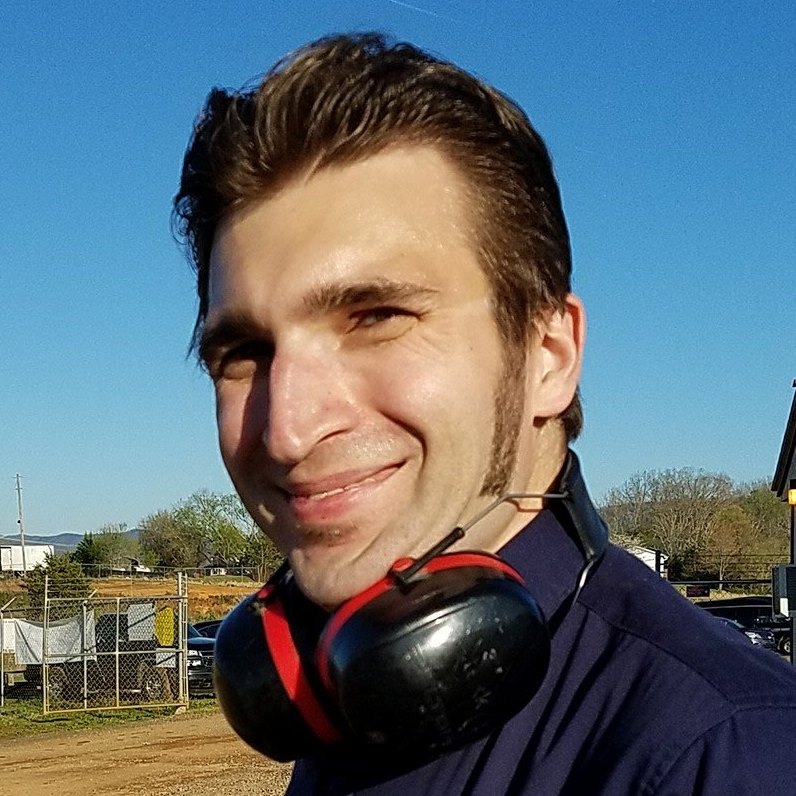 The Outside Groove Executive Editor has covered motorsports since 2000. His many awards include the 2019 Eastern Motorsport Press Association (EMPA) Jim Hunter Writer of the Year and the 2013 Russ Catlin Award for Excellence in Motorsports Journalism.