The real world — the one outside of the oval — can be harsh, as Ronnie Martin Jr. experienced this past year. However, racing provides one place where Martin can forget about his troubles.
During the off-season, both of Martin's parents were inflicted with Covid-19. Unfortunately, his father, Ronnie, who was also battling dementia, succumbed to the virus on Christmas Eve. His mother, Marjorie, who was otherwise healthy, passed away the day after New Year's.
"He was always there [at the races]," said Martin of his father, who was nicknamed "Captain." "For Covid to come in and take both of them, I would have never thought that. It's been a rough year, to say the least."
Beyond his parents, his sister, Stacy, found out she had breast cancer in July. His wife, Dawn, has been in and out of the hospital this year with several health issues. Among those maladies includes dealing with an AVM (pulmonary arteriovenous malformation). To top it off, Martin's beloved dog of 20 years, Cassie, passed away as well.
"It's a long time to live for a dog," Martin, 39, an automotive repair shop owner from Lexington, Virginia, said. "I knew it was coming, but it was still hard."
At the track, Martin has had an up-and-down season. During the Bristol Dirt Nationals at Bristol Motor Speedway, he totaled a car. After that, Martin bought another late model, which carried "Onward Thru the Fog" on its roof cap. He felt it was apropos for the year he has had, so he kept it on the car. Despite any on-track struggles, racing provided the therapy that has helped Martin cope with the realities outside the track.
"That 25 laps in my release," said Martin of his on-track experience. "You don't have to worry about the real world. You just worry about concentrating on the race. That's all you have to worry about until it's over with."
Martin typically enjoys competing in races where a touring series, such as the American All-Star Series Presented by PPM Racing Products, comes into his home track, Natural Bridge Speedway in Virginia. When that tour visited in July, Martin failed to make the show.
"To say I was really bummed about that is an understatement," said Martin. "We went to work. We haven't finished outside the top five since then."
Ronnie Martin Jr. will now get a second chance. The American All-Star Series Presented by PPM Racing Products comes to Natural Bridge Speedway on Saturday, October 23, for a $2,500-to-win non-points special. Martin hopes to end the tough year on a high note.
"It would mean a lot to run in the top five, especially after the last touring race," Martin said.
Then, Martin's wife, Dawn, chimed in.
"His dad would be so proud," said Dawn.
Outside Groove Note of Transparency: Outside Groove is a sponsor of the American All-Star Series. The American All-Star Series paid for the production of this article. The content was not subject to the approval of the American All-Star Series.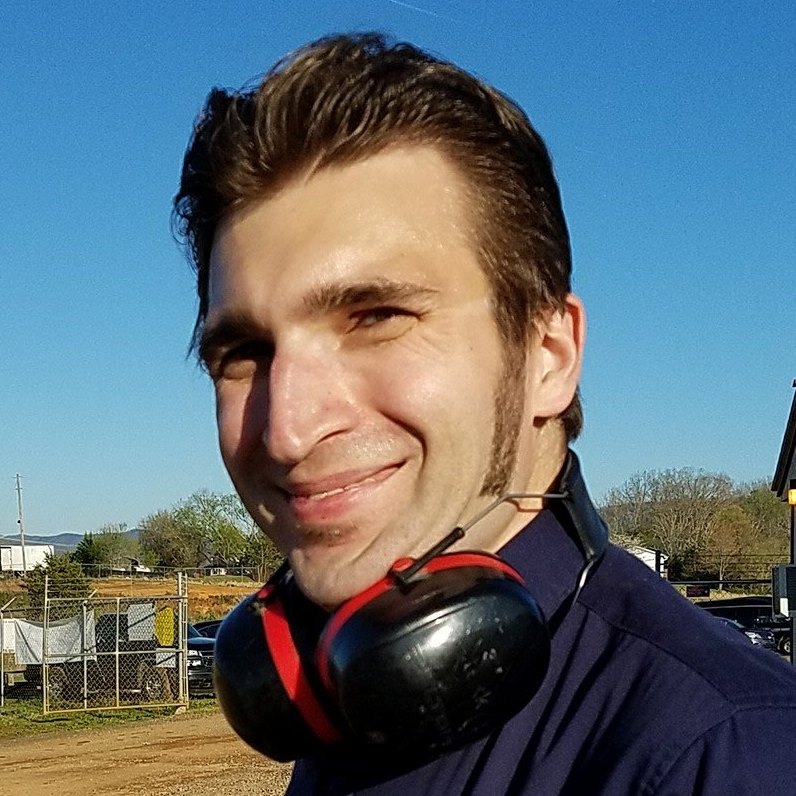 The Outside Groove Executive Editor has covered motorsports since 2000. His many awards include the 2019 Eastern Motorsport Press Association (EMPA) Jim Hunter Writer of the Year and the 2013 Russ Catlin Award for Excellence in Motorsports Journalism.