Earlier this season, Sean Jackson reopened Salmon Valley Speedway in Salmon, Idaho. The ¼-mile dirt track struggled for decades, a far cry from its former glory in the 1990s. (See "Salmon Valley Speedway Comes Back to Life".) Jackson deemed the first season back as a success.
"We had a good ending to our season," Jackson said. "The stands were full, and we had more than 45 cars in the pits. It was more than we than we ever expected. This place is warm, and the people are just as warm. I expected to come up against more obstacles in promoting our first season. Instead, everyone helped the track push to the front. I'm speechless."
Cars sometimes came from a wide swath of area to the track located in a sparsely populated region. Recently, the track worked with the Idaho Department of Commerce — Tourism Development, which will help promote the facility among their efforts for 2022.
"[One weekend,] people came down the Bitterroot — the northern mountain divide that runs from Canada to Idaho — to see the track," said Jackson. "Every dirt track to the north was not running that weekend. All of them told me they loved the track."
While Jackson promoted the track beyond Salmon, Idaho, Jackson focused more on the local community to help the Salmon Valley Speedway prosper.
"We needed a local nucleus to have the track come back, and we got that," Jackson said. "The town stood behind the rebirth of this track. Businesses wanted the track back. The fair board worked with us."
Next season, Jackson looks to resurface the oval and improve lighting. He hopes to eventually attract regional and national tours, such as the Lucas Oil American Sprint Car Series (ASCS) and the Wild West Modified Tour. The track added clay to its infield 1/6-mile oval as a test.
"My plan is to rip the track [and] let it sit for the winter to provide a good base for at least 12 inches of red clay," said Jackson. "We found a source of glacial clay and need to truck it here. The surface will last 30 years and be rock free, allowing us to have any type of touring show stop here."
Many members of the local community are helping with the improvements. However, Salmon Valley Speedway still needs additional funds to make that happen. To help the cause, visit their GoFundMe page here.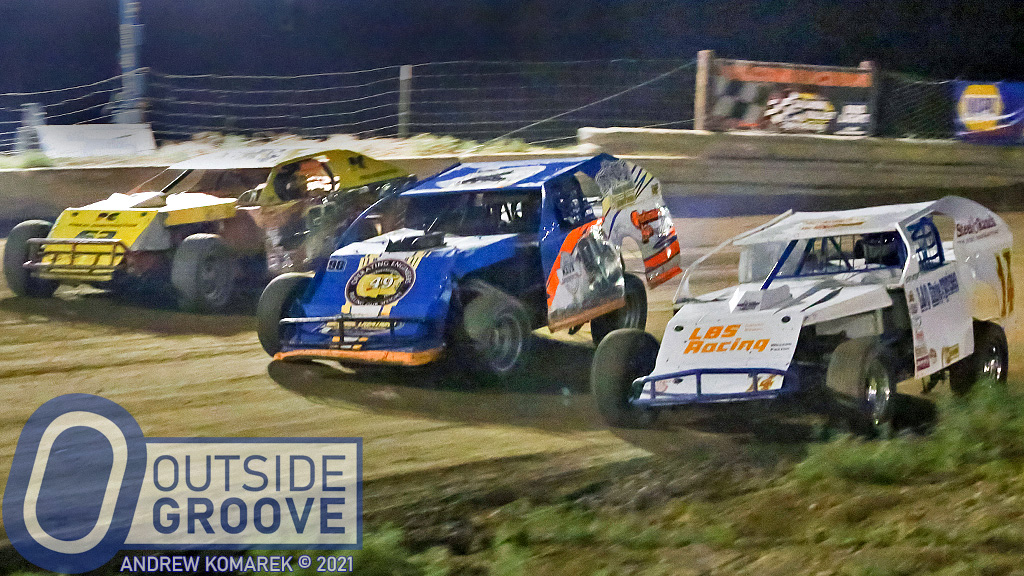 Outside Groove Note of Transparency: The opening paragraph was reworded to better reflect the history of Salmon Valley Speedway (2021-09-30). Most recent car count was corrected (2021-09-30).