There has been a recent increase in lift gate failures for race trailers, according to industry insiders. Dirt late model driver Bob Gardner experienced his lift gate fail during the first stop of the DIRTcar Summer Nationals at Brownstown Speedway in Indiana.
"The left-side ram kept going down, even though we stopped all the controls," Gardner, of Washington, Illinois, said. "We were lucky that we still had the upstairs garage door open. Two of my crew guys were on the lift with the car and they bailed into the top of the trailer."
Gardner used a 2008 trailer from 5150 Race Trailers. We made several calls and sent an email to 5150 Race Trailers, all of which went unanswered. The company posted the following message on their Facebook page:
Gardner, an electrical contractor by trade, inspected his trailer to see what went wrong.
"We think a solenoid stuck," said Gardner. "The two pins that attach the gate to the ram pull out of their holes if the gate is not even. When the left side went down a couple of inches more than the right side, it pulled the pin out of the hole."
Gardner took things into his own hands, and welded washers on the ends of the pins so they do not pull out of the bracket holes.
"We found that the solenoid or ram on the left moved at a different rate than the right, making the gate crooked," Gardner said. "This time the gate did not disconnect … because the welded washers prevented the pins from disengaging."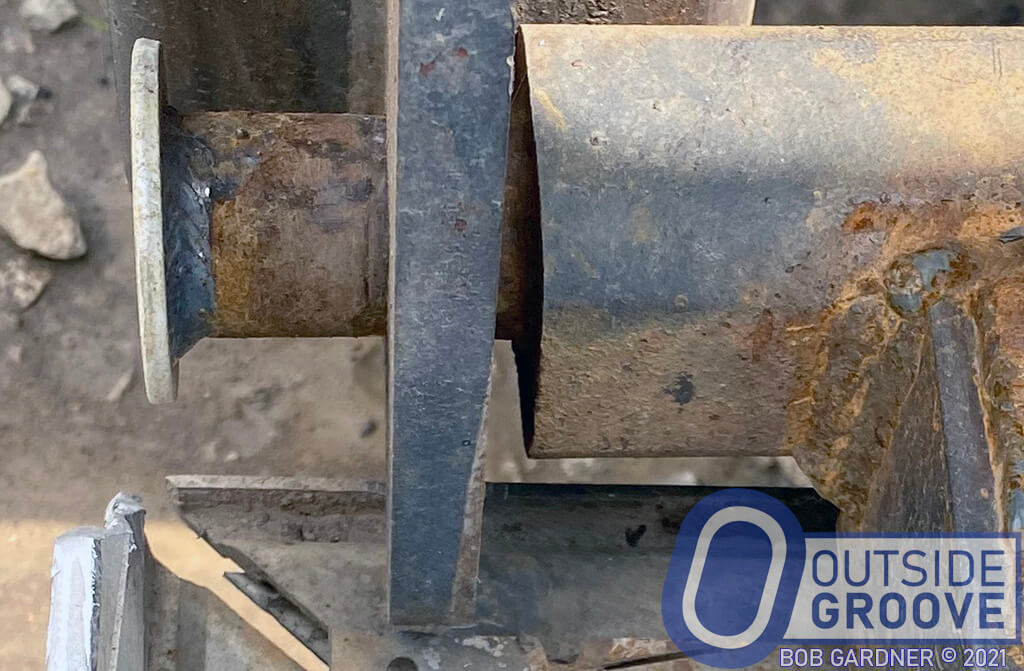 Different Lift Gate Designs
Rick Sellman, of S&S Welding, Inc., said they sell mostly screw-gate-style lifts, instead of the hydraulic type found on Gardner's trailer. S&S Welding's screw-gate lifts incorporate a 90″-long, 1-½" round, cold-rolled steel shaft across the full length of the left gate, from mounting bracket to mounting bracket. At each end, there is a ½" steel ring completely welded to the shaft.
"Our continuous pin connects one cylinder to the other," said Sellman. "Others use a 4″ to 8″ pin that can pop out if the lift is skewed."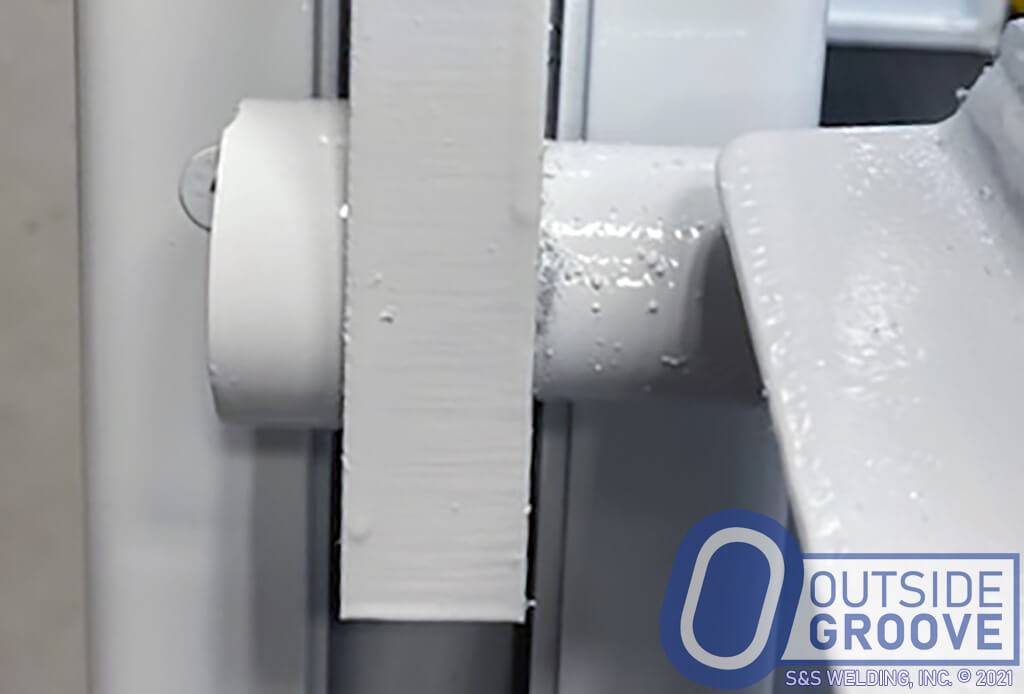 Screw gate lifts, however, do not permit the operator to adjust the heights of the lift's sides independently of each other.
"Most dirt racers don't want screw gates," Sellman said. "I've seen hydraulic gates tilted several inches from one side to another in order to be even with the ground to unload a car. They should never be off that much. With a normal, well-operating, hydraulic gate, 3″ is an acceptable side-to-side difference."
Sellman said the onus of lift gate failures typically falls on who uses them. Lift gates require regular maintenance, as described in the Facebook post from 5150 Race Trailers. The special care doesn't end there, though.
"Operators need to pay attention," said Sellman. "The number of lift gate failures this year has to do with the controls and the person operating them. If your lift starts to go off level, don't panic. Rely on practice and training to properly operate the controller and get the lift gate back to where it should be."
Sources
5150 Race Trailers
Lewisburg, Tennessee
866-438-5150
5150racetrailers.com
S&S Welding, Inc.
Greenwood, Nebraska
402-944-3643
ssweldinginc.com