Wins feel bigger when they come at home, as Mike Palasini Jr. has experienced. However, this victory seemed to mean a bit more to Palasini, for several reasons. The triumph came during the Comp Cams Super Dirt Series presented by Lucas Oil feature at Greenville Speedway in Mississippi.
Palasini lives in Leland, Mississippi — a 15-minute haul to the track. However, Greenville Speedway cut the super late models from their weekly program last year. This left Palasini without a home track.
"We've been bumping around," said Palasini. "We've been running the Comp Cams stuff and some of that Mississippi State Championship Challenge Series [aka MSCCS]. We're racing when we can, and whatever makes sense."
Palasini's work schedule plays a significant role in how much he can race and how far he can travel.
"We stay there in Greenville a lot, because we're farmers," Palasini said "Our schedules are tough sometimes — we work a lot of weekends and it makes it tough to travel. April and May is for planting and then we are cutting August through October."
With a limited schedule, Palasini has only raced five events this season, which makes one savor the opportunities to get the behind the wheel of a race car. And, a win becomes even more satisfying, especially when it doesn't come easy.
"I've won some big races … but usually I'm starting up front, battling for the lead throughout the race," said Palasini. "I had to work for this one."
Palasini started third, but contact with another car damaged the left-front fender of his nose.
"The first lap, we fell all the way back to seventh or eighth," said Palasini. "Fortunately, it didn't affect the toe or caster and camber. It still handled pretty good, so we got lucky there."
However, Palasini felt misfortune knocking on the door, or in this case his tire, as he drove toward the front.
"The spring steel that keeps the left-front [nose's fender] out, I don't know if it broke off, but I could feel it chattering on the tire in the turns," Palasini said. "We were fortunate it didn't do anything crazy."
Mike Palasini Jr. started racing in 2007, with sport mods at Greenville Speedway. He steadily moved up the ranks and along the way made many friends at his hometown track. That provided the icing on the cake for the Comp Cams series victory.
"It's always fun to win at home," said Palasini. "I had a lot of family and friends there. My little boy, four-year-old Colt, was there. He got to come out on the front straightaway with me. This win meant a lot. It was a good night."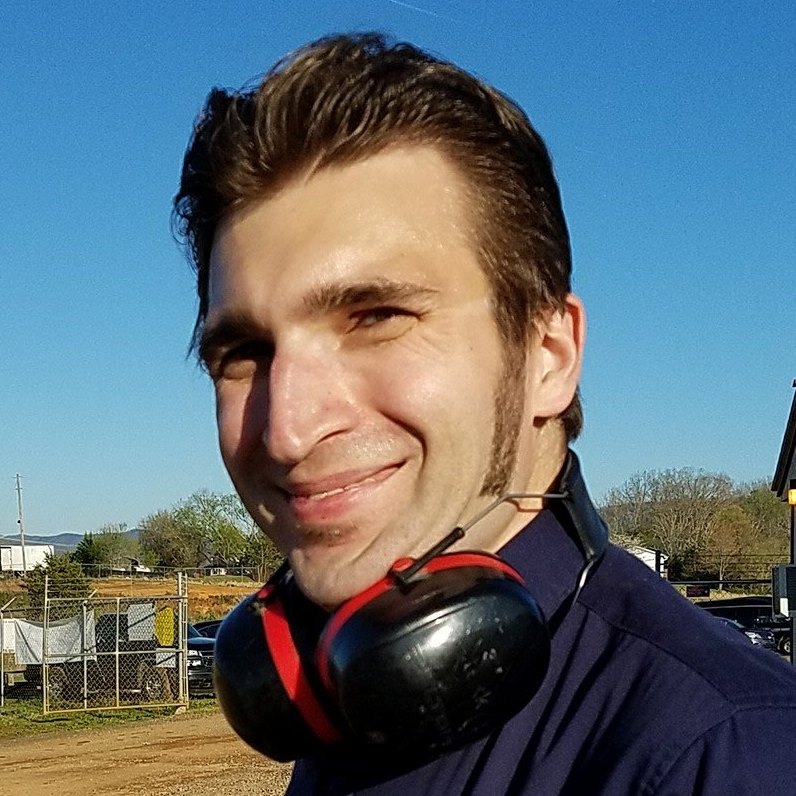 The Outside Groove Executive Editor has covered motorsports since 2000. His many awards include the 2019 Eastern Motorsport Press Association (EMPA) Jim Hunter Writer of the Year and the 2013 Russ Catlin Award for Excellence in Motorsports Journalism.