Ryan Christian often brings four cars with him to Bear Ridge Speedway in Bradford, Vermont. That fleet includes a sportsman modified, a sportsman coupe, and two limited late models. He races up to three different divisions, averaging 65 green-flag feature laps a night, plus heats and hot laps. Christian also puts a guest driver in his backup late model, too.
Running so many practice and feature laps each night can be hard, but Christian's love of racing gives him energy at the track.
"I don't get tired on normal nights with only 25- to 40-lap races," Christian, of Canaan, New Hampshire, said. "The nights with 100-lap races and running other divisions I do get tired. Those nights I drink a lot of Red Bull."
How One Car Turned into Four
In 2017, Christian had so much fun racing a sportsman modified that he added a late model. He quickly found success with it.
"I won over half the races my first year in the division and ended up second in points," said Christian. "In 2018, I won all but two races and won the championship."
Running more laps, however, increases one's chances of damaging equipment — and the driver.
"The 2019 season didn't start out so good," Christian said. "On opening night, I rolled my late model and got a concussion and bleeding on my brain. I ended up missing half of the season. I couldn't race for seven weeks."
The wreck left Christian with lingering effects.
"I continue to have headaches, which are more noticeable when I hit the wall during races, but otherwise are not too severe," said Christian.
Undeterred, Christian repaired his late model and bought another one. He then built a sportsman coupe to race in that class as well.
"My wife, Kaitlyn, is actually the one who initiated the coupe [idea]," Christian said. "She has always wanted to see me in one, so I decided to give it a try — what's one more car?"
Be My Guest Driver
On most nights, Ryan Christian races just the sportsman modified and sportsman coupe, and on occasion the late model. More commonly, he asks other drivers to race one of his late models and/or his coupe.
"I started doing it to up the car count," said Christian of having guest drivers. "I love the late models and coupes, and feel like both are a dying breed. Being able to have more cars on the track is huge."
Christian's guest drivers include crew members Tyler Maxham and Tyler Tremblay, as well as Jason Giguere, Derek O'Hearn, Michael Santaw, and Robbie Williams — all of whom race part-time and have no other rides.
"They pay their way into the pits, but that is all," Christian said. "All I ask is that they have fun. When I am racing them in the same division, I race them like any other driver and expect them to do the same for me. I don't expect them to fix what they break, even though they help out in the repairs."
Christian said there's one negative to fielding cars for others while racing.
"When we're at the track, the hard part is actually getting to watch them," said Christian. "Most of the time, I am in my other cars in lineup or on the track with them."
In 2020, Christian had one sportsman modified and two late model victories. His guest driver, Williams, also paid a visit to victory lane in the late models. In addition to the wins, Christian combined with his guest drivers to amass nine top fives and nine top 10s in the three divisions that Christian's cars compete in.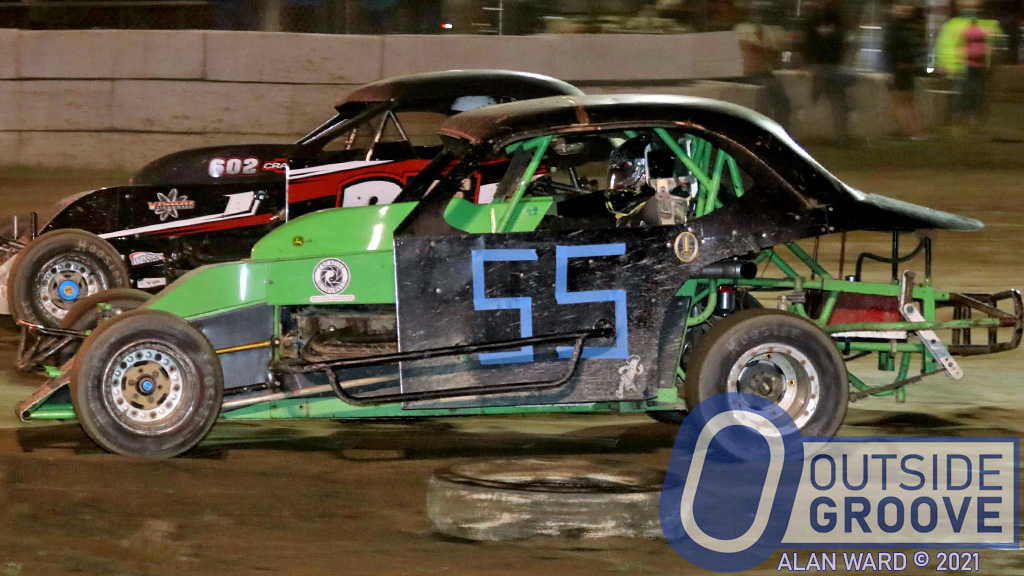 The Nuts and Bolts of the Operation
A team of regulars — Todd Buckwold, Matt Lashua, Maxham, and Tyler Tremblay — work on all of the cars in addition to Ryan Christian and his father, Scott Christian. Christian's wife, Kaitlyn, also lends a hand when she finds a spare moment from taking care of their two children, Savannah, 8, and Cole, 5.
"In preparing the cars, I do a lot of everything, from motors to fabrication and setup," Christian said. "My father loves to do the research on setups. We have worked on my cars at my dad's garage and in previous years I have used my one-bay garage at home. This year, I am excited as I now have a new two-bay garage that I just built."
Christian uses a two-car open trailer and two single-car trailers to get his race cars to the track. Christian drives the two-car one, Maxham the single-car, and whoever Christian can find to tow the other single-car trailer. Maxham, Christian's right-hand man, enables Christian to race multiple divisions on a given night.
"I honestly wouldn't be able to do it without Tyler Maxham," said Christian. "He makes sure my cars are in line, ready to go, if it is a back-to-back race."
Two sponsors help fund the operation — Sabil & Sons, Inc., a towing and recovery company out of White River Junction, Vermont, and Upper Valley Line-X & Dyer's Welding of Canaan, New Hampshire. The rest comes out of Christian's pocket. Christian works as a mechanic at R&L Automotive in Canaan, New Hampshire, a business specializing in towing, repairs and used vehicles.
The Season Ahead
The fleet for Ryan Christian just got bigger for 2021.
"I plan on racing a street stock on asphalt at Claremont Motorsports Park in Claremont, New Hampshire," Christian said. "I will also be running my dirt cars."
Christian may add a few more cars and drivers in the future.
"I hope to be still racing and introducing my kids to driving," said Christian. "I look forward to helping them in their racing adventures."
Christian wants to keep racing as much and with as many cars as he can for as long as he can.
"As long as you're having fun and have a good group to help you out, that is what racing is all about — fun and family," Christian said.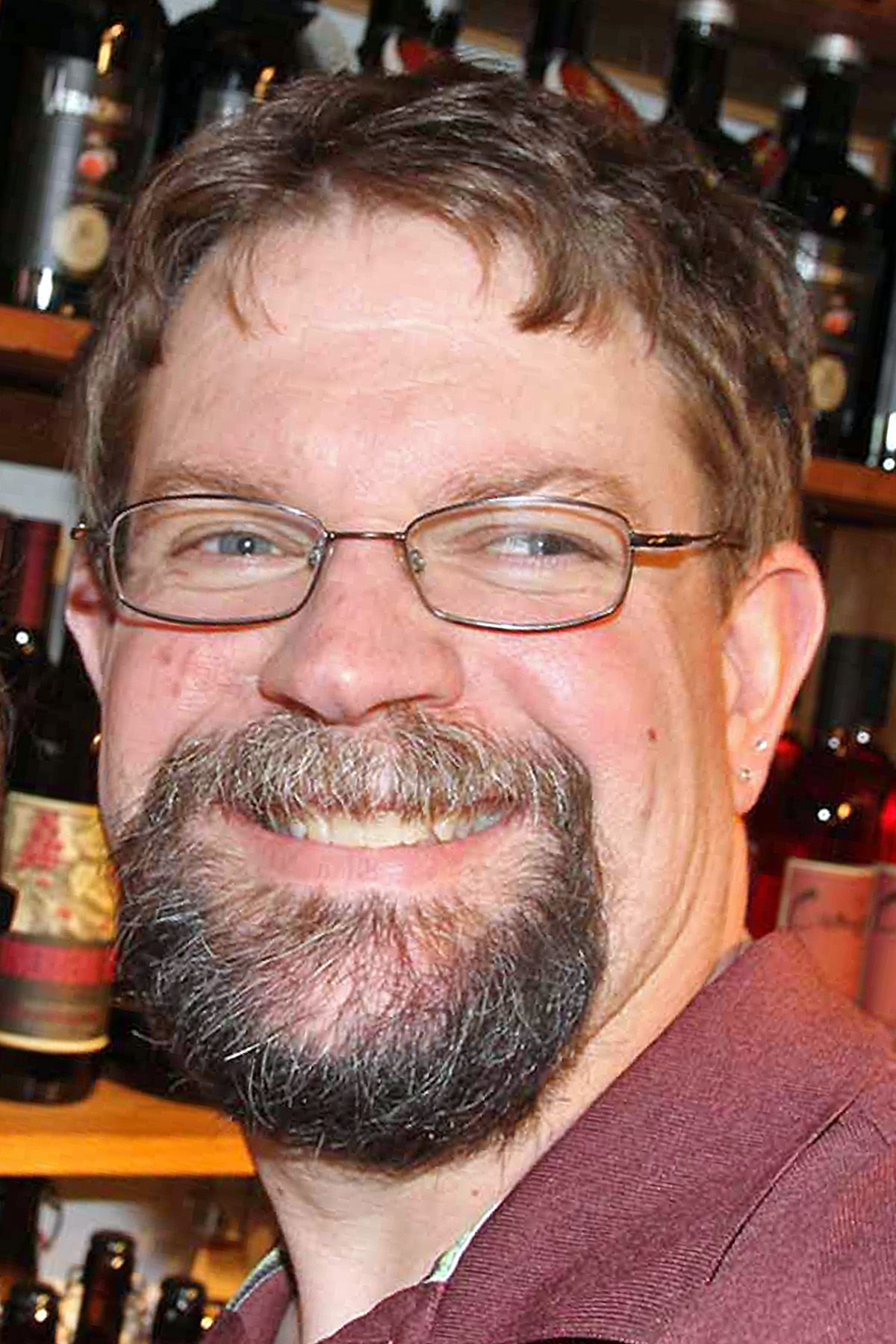 The Outside Groove contributor first started photographing auto racing in 1997, with some of his work appearing on the original Outside Groove. The award-winning writer and photographer from Vermont has covered the sport throughout New England, New York, and Canada.