Police officers handcuffed Buddy George and led him off the track after a skirmish developed following a pileup. The incident occurred during the Crate Racin' USA (CRUSA) Dirt Late Model Series Winter Shootout Series feature at the Ice Bowl, at the Talladega Short Track in Eastaboga, Alabama.
Advertisement

"Two cars got together ahead of the rest of us, with one spinning to the infield as I entered the corner," George, of Ragland, Alabama, said. "I mashed the brakes. Jimmy Elliott came up alongside of me on the gas, and then wheel-hopped me. His car landed on top of me on the driver's side. There were black tire marks across my roof and cage. When I saw that I got really mad."
Elliott defended his actions.
"We both got caught up in someone else's mess," said Elliott, of Cleveland, Tennessee. "I thought it would be better to hit door-to-door instead of head-on. George's nosepiece got under my door and spun my car around backwards. Then, my car wheel-hopped on top of his. I was on the brakes at that point. It all happened real quick and there was nowhere to go."
George's problems began when he lost his temper.
Advertisement

"I was looking at about $5,000 in damage on my car — the carburetor was torn off, the radiator ruined, headers were crushed, and the wheels were bent," George said. "Me and my dad own our cars. We don't have but one sponsor, Atkins Appraisal."
At first George turned his anger toward Elliott.
"I said what I was going to say and I was done with it," said George. "I was walking away when a guy on the infield started mouthing off at me. I headed his way."
At that point, tow truck operator Albert Rich attempted to restrain George by bear-hugging him from behind.
"I had no idea [Rich] was behind me until he grabbed me," George said. "It was my natural instinct to throw him to the ground."
At that point the police arrived and placed George in handcuffs, leading him away from the track.
"They didn't arrest me — just threw me out," said George. "CRUSA showed me finishing 22nd. When a friend returned my transponder, I didn't get paid."
Adam Stewart, CRUSA series director, said Thursday that further sanctions would be coming for George.
"His behavior was just too much for us to tolerate," Stewart said. "We do not want bad behavior to be on display anywhere we race."
George defended his actions.
"I just don't put up with bullshit," said George. "I don't kiss ass and I don't sugar-coat things. I say things when I'm angry. Some people take it with a grain of salt; some people can't."
Elliott said he understood George's anger.
"We will be racing together again," Elliott said. "I have no problem with him."
Buddy George agreed.
"I will race door-to-door with [Elliott] anytime," said George. "There are no hard feelings. It was the heat of the moment and I said what I said out of anger, not by choice."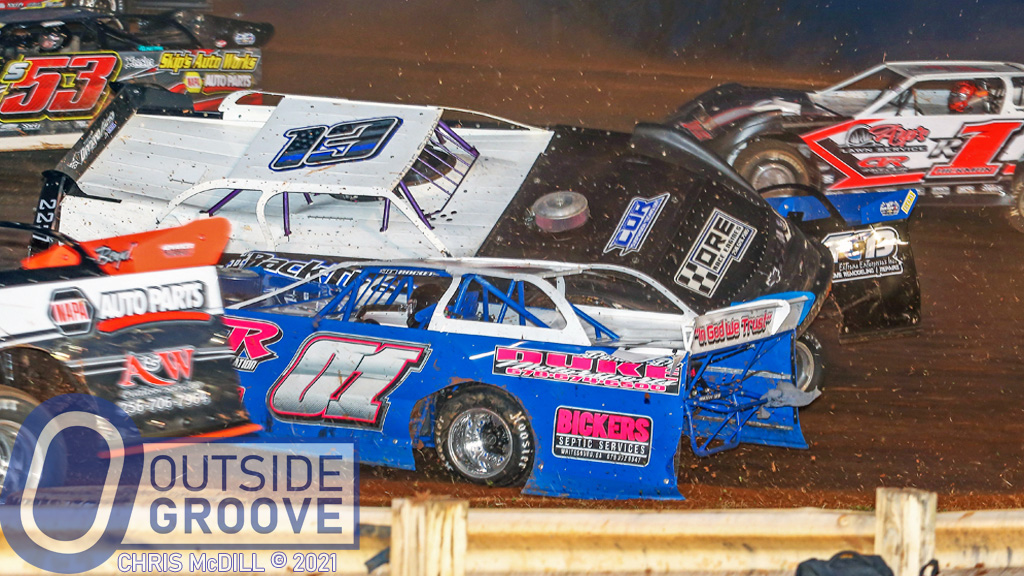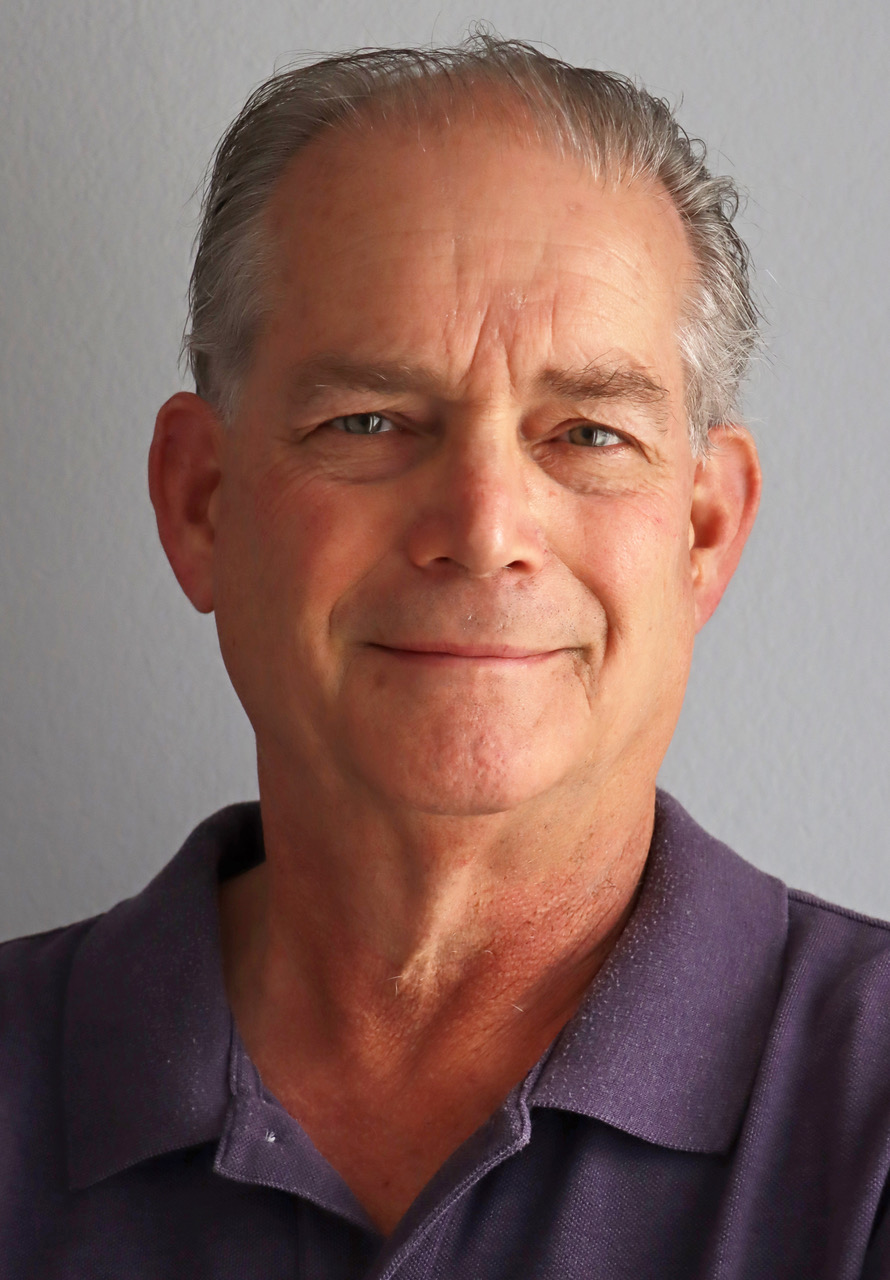 This year marks the Outside Groove Director of Photography's 50th year of covering auto racing. Adaskaveg got his start working for track photographer Lloyd Burnham at Connecticut's Stafford Motor Speedway in 1970. Since then, he's been a columnist, writer, and photographer, in racing and in mainstream media, for several outlets, including the Journal Inquirer, Boston Herald, Stock Car Racing, and Speedway Illustrated. Among Adaskaveg's many awards are the 1992 Eastern Motorsport Press Association (EMPA) Ace Lane Photographer of the Year and the 2019 National Motorsports Press Association (NMPA) George Cunningham Writer of the Year.