Richie Edwards steers a crate late model bearing the paint scheme used by the late Jackie Boggs. He worked with Boggs from 2015 until Boggs' untimely passing in October. Now, Edwards takes over the reins of Boggs' business, 4B MotorSports, as the "man in charge," helping Boggs' longtime companion, Andi Kelley, run the operation.
Advertisement

Edwards got to know Boggs when Edwards hooked up with chassis builder Tomahawk Race Cars to work on a new car.
"The whole point of this race car was to outrun Jackie Boggs," Edwards, of Grayson, Kentucky, said. "If you could beat Jackie in this part of the country [in Kentucky], you were doing something good. We never beat him, but we came close. That's how we got to know him. He would come over to me and give me a hard time about it."
In 2015, Edwards had a work accident when a 30-foot-or-so, solid metal rod roughly resembling a telephone pole fell on his foot. Doctors later had to amputate his leg below his knee. Then came the aftermath of the traumatic injury.
"When I lost my leg, I lost my job, almost everything," said Edwards. "Jackie called me and told me to come down to his house. So, I went down to his house. He didn't know me well. Jackie just knew me as a guy trying to build a race car to beat him. He took everything in his garage — anything you work with — and put it on wheels so I didn't have to carry anything. He said, 'I know you lost your job. I'd like for you to come work for me.' For him to go through that, to put everything on wheels, was a big eye-opener of who he was."
Advertisement

On October 24, 2020, Edwards and Boggs loaded up to head to Rockcastle Speedway in Mount Vernon, Kentucky. Boggs uncharacteristically let Edwards handle driving the hauler.
"[Jackie said,] 'You go drive this thing, I drank too many beers last night,'" Edwards said. "About 45 minutes later, my oldest boy starts hollerin', 'Pull over.' [Jackie] was having a heart attack. When the ambulance came over, I told him, 'The ambulance is here. They're going to take care of you, I promise.' He had his eyes closed the whole time, and then rolled his eyes and gave me that smirk you see on him all the time. To me that was his way of saying, 'It's okay. I'm good. I'm ready to go.'"
It seems as if Richie Edwards' relationship with Boggs has come full circle. As Boggs once helped Edwards with a job, Edwards hopes to help Boggs' widow with the business.
"[Andi] wanted to keep the doors open [and] I wanted to keep the doors open," said Edwards. "She asked if I would take over. I've been with Jackie the longest. I know the place up and down. I know the cars. It's not a business type of deal. It's more of a family friend doing what he knows he needs to do."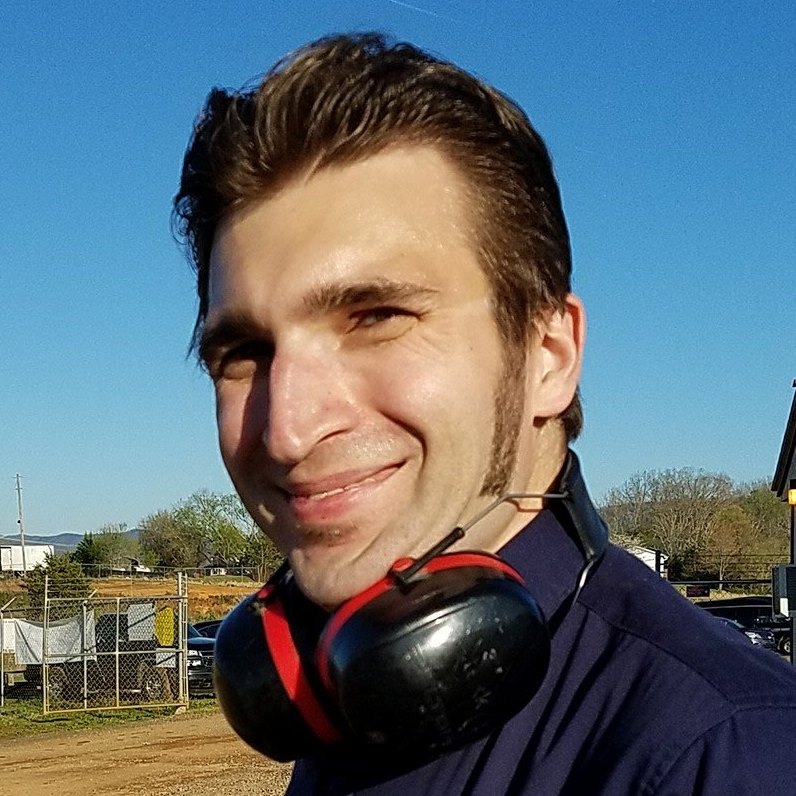 The Outside Groove Executive Editor has covered motorsports since 2000. His many awards include the 2019 Eastern Motorsport Press Association (EMPA) Jim Hunter Writer of the Year and the 2013 Russ Catlin Award for Excellence in Motorsports Journalism.