On Thanksgiving morning John Willard began the 800-plus-mile trek from St. Joseph, Missouri, to 411 Motor Speedway in Seymour, Tennessee, for The Leftover. Willard caught looks all along the route as he carried a wild-looking, pickup-appearing front-wheel-drive (FWD) car. Don't mistake Willard as completely crazy. There's a method to his madness. He's only ½ crazy — at least per what his race car says.
Advertisement

"I like going to different places," said Willard, 59, a father of 10, grandfather of 24, and great-grandfather of two. "I'm trying to get better on the clay dirt, because [in the Midwest] we have black dirt. There are a lot of $5,000-to-win races [in the South,] with the SCDRA. I'm building a car for SCDRA, but I need to know what it takes to get around that clay dirt."
Willard adopted the ½ number to signify the two finishes he aimed for in a demolition derby — a first or a second. However, the ½ crazy moniker stuck when he entered a Chevrolet Cavalier into a full-size demolition derby.
"I was rolled over three times," Willard said. "The tail end of them big cars curl up. Well, when they hit that little car, they drive up and put me on my side. Then, when they would drive off, they would wind up flipping me back on my wheels [with their curled rear end] and off I go."
With a flair for being different, Willard's FWD may look like a pickup truck, but it is not. Typically, Willard carries sail panels on the rear, but 411 Motor Speedway disallows them. Underneath the half-white, half-Plum Crazy Purple sheet metal is a Pontiac Sunfire, rebuilt by Willard.
Advertisement

"[The car] was bought at a tow lot," said Willard. "It had been hit in the rear end and it had rolled. [The crash] didn't hurt the main chassis. I put new suspension on it, cut the damaged part out, and built [what you see in the] back."
Willard knows how to get around in a FWD. For the second consecutive year, he claimed the sport compact championship at I-35 Speedway in Winston, Missouri, earning 17 wins in 2020. While he excels at home, Willard also enjoys traveling to far-flung races, such as at 411 Motor Speedway.
At The Leftover, John Willard was one of 213 cars on-hand at 411 on Friday, with 42 of them being FWDs. Willard made the feature, but he qualified toward the back, making it difficult to move forward. He finished 16th. Willard left that Friday night and returned home Saturday. Overall, Willard had a great time and encourages others to travel to new tracks.
"They're missing out," said Willard of those who stay close to home. "There are a lot of great people at a lot of great tracks. When I showed up at 411 [the first] time, we didn't know anybody. I walked around [the pits and] I see ole [local hot shoe] Jacob Sharp there. He tried to BS me … and that's okay. [I told him,] 'You know, I wasn't born yesterday.' He said, 'I see that … You're right.' And, now we get along. Jacob wins a lot of races in that area and he keeps track of what I'm doing. Me and Jacob are a lot alike, just in different parts of the country. I see a lot of him in my younger days."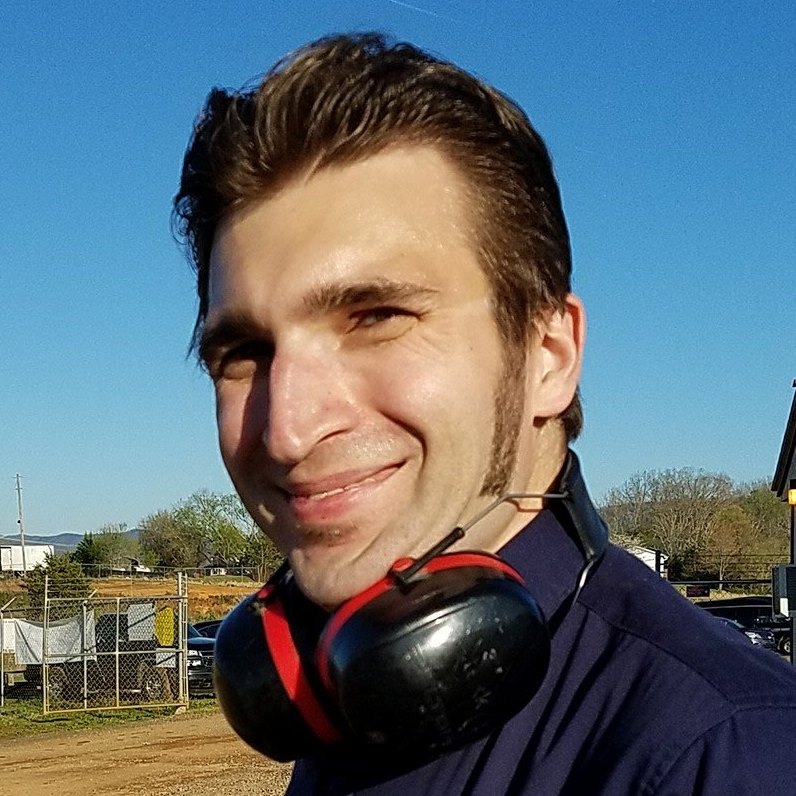 The Outside Groove Executive Editor has covered motorsports since 2000. His many awards include the 2019 Eastern Motorsport Press Association (EMPA) Jim Hunter Writer of the Year and the 2013 Russ Catlin Award for Excellence in Motorsports Journalism.