Wil Herrington leads the points for the Crate Racin' USA Dirt Late Model Series and has won 11 times this season. Much of his performance results from placing himself in a position to win. A fine example of that occurred last Saturday during the 20-lap Crate Racin' USA weekly portion of the Golden Egg Nationals at Magnolia Motor Speedway in Columbus, Mississippi. However, you might not have thought that when Herrington found himself sandwiched in between Jeremy Shaw (1s) on the inside and Randall Beckwith (84) on the outside.
Advertisement

"The first half of the feature was not good," Herrington, of Hawkinsville, Georgia, said. "[Shaw and Beckwith] got away from me. I messed up on fuel. I hadn't been in that short of a feature and I had too much weight late in the race from putting too much fuel in my tank."
Then, a stroke of misfortune struck Shaw and Beckwith. Their two cars came together and Shaw cut a tire.
"I had to be in the right place to capitalize on their mistakes," said Herrington. "I was able to sneak by them on the bottom and take the win."
Herrington often travels hours to race. For example, Magnolia Motor Speedway is a six-hour haul from Hawkinsville. Other far-flung tracks that Herrington races at include Deep South Speedway in Loxley, Alabama (5-½ hours); The Dirt Track at Charlotte Motor Speedway in Concord, North Carolina (5 hours); Volunteer Speedway in Bulls Gap, Tennessee (6 hours).
Advertisement

Wil Herrington works as a civilian aircraft painter for the U.S. Air Force. His race-day crew consists of his father, Glen, and friend Brian Green. At the shop, additional volunteers help maintain Herrington's sole car.
"We have to run hard, yet preserve the car at the same time to stay on top," said Herrington. "We race two to three nights a week. I appreciate friends volunteering to help the race team. Everyone has families and works full-time, but we all make it work to have a successful race team."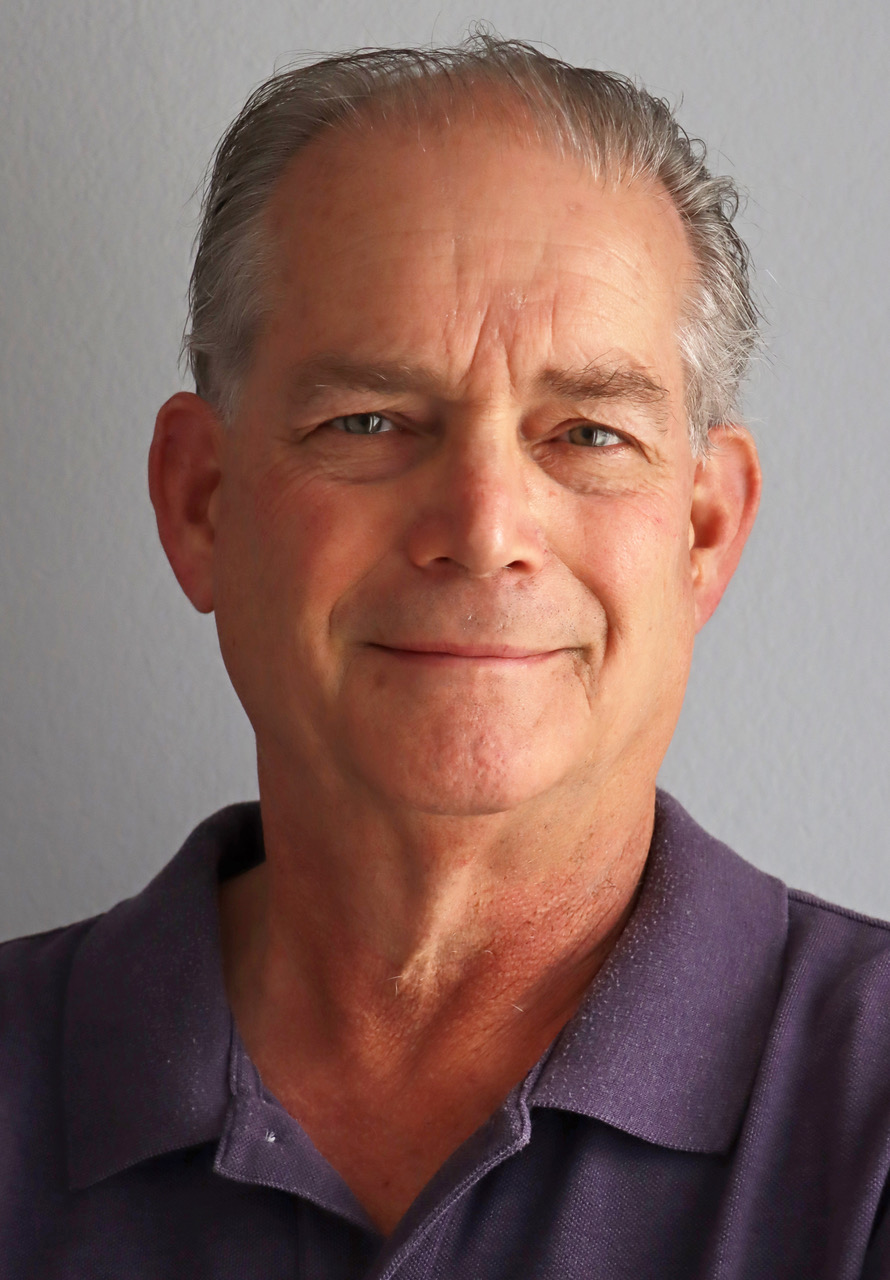 This year marks the Outside Groove Director of Photography's 50th year of covering auto racing. Adaskaveg got his start working for track photographer Lloyd Burnham at Connecticut's Stafford Motor Speedway in 1970. Since then, he's been a columnist, writer, and photographer, in racing and in mainstream media, for several outlets, including the Journal Inquirer, Boston Herald, Stock Car Racing, and Speedway Illustrated. Among Adaskaveg's many awards are the 1992 Eastern Motorsport Press Association (EMPA) Ace Lane Photographer of the Year and the 2019 National Motorsports Press Association (NMPA) George Cunningham Writer of the Year.