Under the tutelage of their father JR McClenny (center), the McClenny brothers — Kabe (right) and Kale (left) — make a meager budget work. The two drivers run competitively in the 51Fifty Jr. Late Model Series at Madera Speedway in California.
Advertisement

The teenage brothers steer race cars older than they are. They use take-off tires from their competitors. The team scours racetrack dumpsters for parts they can repair and reuse. Ultimately, the McClenny brothers pour more sweat and love into their cars than money.
Back to the Future
Kabe, 15, and Kale, 13, of Bakersfield, California, started racing at age five, progressing from mini dwarf cars to Bandoleros. When it came time to move to full-size cars, their parents made some sacrifices for their children.
"I convinced my wife, Melanie, that we had to downsize our house in order to have a garage big enough for two race cars," JR said. "She didn't want to sell our newer house for an older, smaller one, but she knew how important it was for the boys to be able to race."
JR, a former crew member during the 1990s, searched for old late models that used to race at the now-defunct Mesa Marin Raceway in Bakersfield, California. He came up with two perimeter chassis.
Advertisement

"We found a Jackson Race Cars [of Las Vegas, Nevada] chassis for Kabe," said JR. "The back half had to be reclipped. We cut everything off from behind the back seat and replaced all the bars, interior, and sheet metal."
For Kale, JR found a 1999 Port City Racecars [now of Mooresville, North Carolina] chassis at the now-defunct Cajon Speedway in El Cajon, California. It had a 1999 Chevrolet Monte Carlo body that needed some patchwork. It sat unused for 18 years.
One Man's Junk is Another Man's Treasure
The McClenny brothers' ancient, pieced-together equipment baffled the tech inspectors of Madera Speedway.
"[The tech inspectors] called me to say when they scanned their tires and every corner on each car came back from a different race team," Madera Speedway promoter Kenny Shepherd said. "After the races, I noticed the boys going through the pits, scrounging for thrown-away parts. They were picking up fenders, tires, broken spindles, and any components they could find in the recycling barrels that were left behind by other racers."
Back at their garage, JR built an inventory of parts for his sons' race cars.
"All of our stuff — including the bodies on both cars — were put together with parts given to us," said JR. "Each car has five or six combinations of body panels. We've re-fiberglass-ed all the broken panels, drilled new rivet holes, and resized the corners to make them fit. A fender could be $150 — or free, if you want to do the work."
JR called area racers with offers to take away their excess parts. They salvaged power-steering pumps, hose fittings, brackets, washers, and wheel spacers — all of which they found for free.
"More and more we repaired parts and made them work, more and more [Kabe and Kale] got into doing it," J.R. said. "We found a 1970s transmission from a Chevelle that was raced in the '80s. We made it work and Kabe's had it in his car for three years."
The McClenny team does more than repair parts.
"When we fix broken parts, they usually don't break again," said JR. "We do our homework and understand what we have to do to repair the part. Then, we weld, grind, or rebuild it until it is right."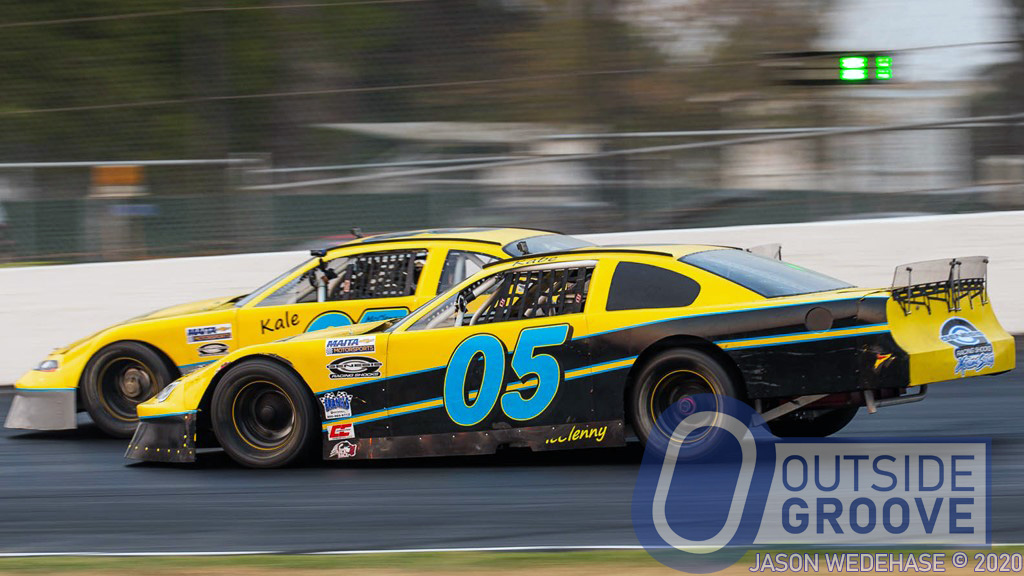 More Than Used Parts
On the track, the McClenny brothers perform well. Kale has finished runner-up twice this year in the junior late models — a division dominated by well-funded young drivers renting rides in hopes of a NASCAR career.
"The McClenny brothers are so fast, other teams have accused them of being light," Shepherd said. "I've had to show the teams their scale receipts. They are usually 60 to 80 lb. heavier than their opponents' cars."
Kale believes their speed comes from beyond their cars.
"We're fast because we don't feel the pressure the guys with big money do," said Kale. "Our goal is simply to have fun racing and go as fast as we can."
In September, Kabe took the restrictor plate off his car's engine and entered it into Madera's late model class. He set fast time and led all 40 laps of the feature.
"I felt I understood my car, which is a big thing," Kabe said. "We know our cars because we built them. My motivation is knowing how hard and how long my parents worked to have me be able to race."
The McClenny brothers follow a simple philosophy that defies today's convention, yet propels them to the front.
"We don't expect to make money racing, we do it because we love it," said JR. "We do well because we learned to set up our cars to run well on the parts we have. Yes, we are set up to race on used tires —that baffles some people."
Note of Transparency: Advertisements for Madera Speedway appear on Outside Groove. This story was not subject to approval of Madera Speedway prior to publication.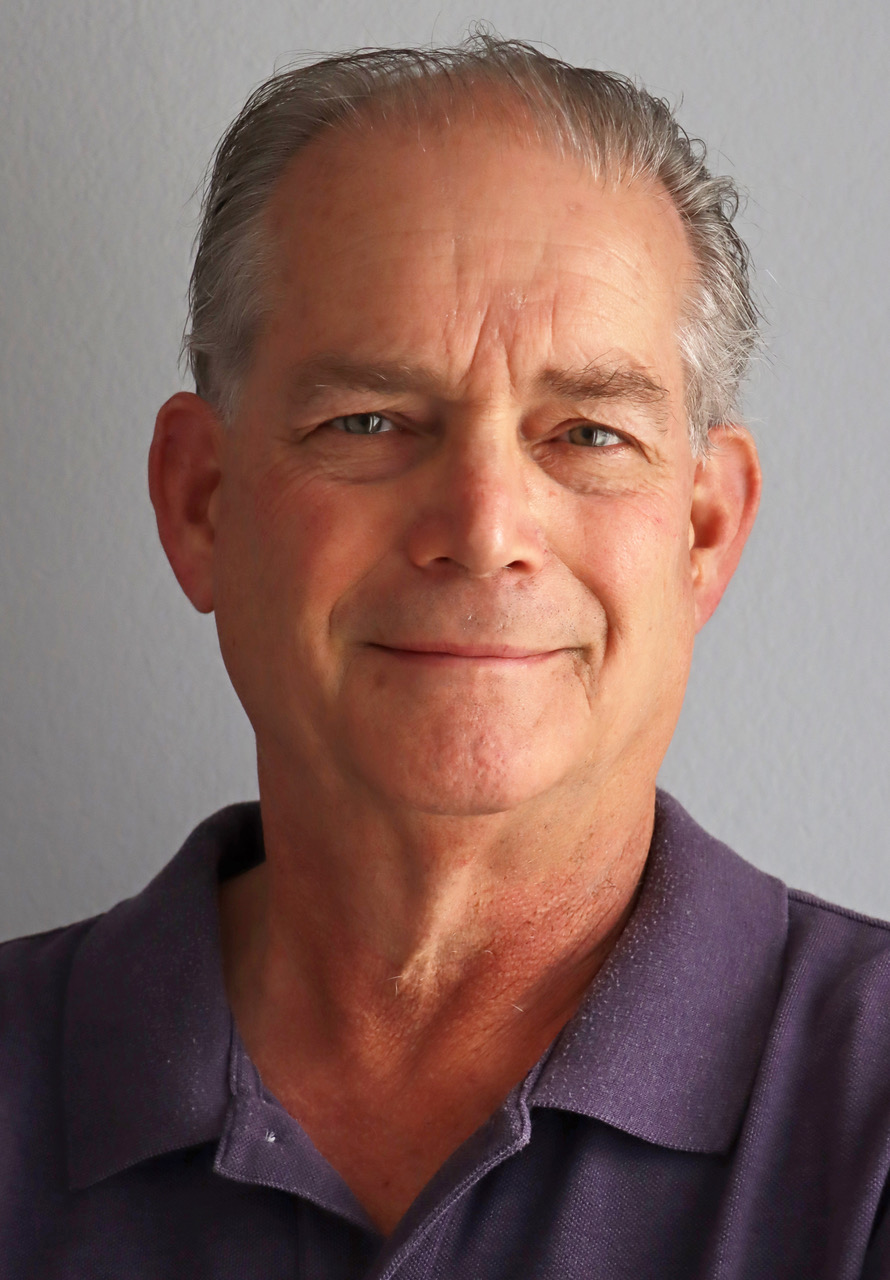 This year marks the Outside Groove Director of Photography's 50th year of covering auto racing. Adaskaveg got his start working for track photographer Lloyd Burnham at Connecticut's Stafford Motor Speedway in 1970. Since then, he's been a columnist, writer, and photographer, in racing and in mainstream media, for several outlets, including the Journal Inquirer, Boston Herald, Stock Car Racing, and Speedway Illustrated. Among Adaskaveg's many awards are the 1992 Eastern Motorsport Press Association (EMPA) Ace Lane Photographer of the Year and the 2019 National Motorsports Press Association (NMPA) George Cunningham Writer of the Year.