The IMCA Speedway Motors Super Nationals is the biggest short-track racing event in the country. Held annually at Iowa's Boone Speedway, the event attracts cars from coast to coast. This year's edition featured 244 modifieds, 164 Northern SportMods, 205 stock cars, 123 hobby stocks, 62 sport compacts, and 32 late models making an attempt to qualify. However, a Super Nationals win means much more than the sheer number of cars you had to beat to earn it.
Advertisement

---
Johnathan Logue
IMCA Northern SportMod Champion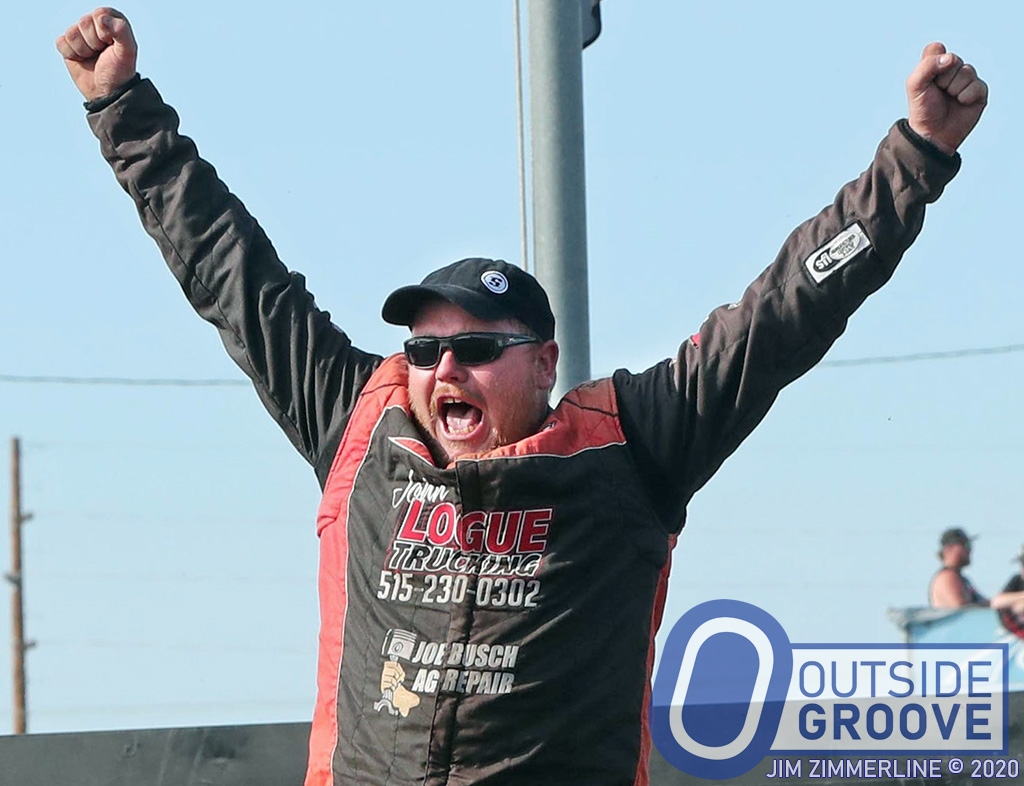 Winning never gets old for Johnathan Logue. Logue became the first three-time winner (2014, '19, '20) in the division at the Super Nationals.
"I jumped out of the car and there was a lot going through my head," said Logue, of Logansport, Iowa. "I looked all around me. My crew's faces, the reaction of everyone around — I said to myself, 'Holy cow! This win is special.' I had a sudden feeling of accomplishment that burst with excitement."
Logue won the event in his first time racing a sport mod from Rage Chassis. Rage Chassis hired Logue to fabricate stock car chassis after last season. Logue's work entered victory lane in that class, which brings us to our next winner.
Advertisement

---
Donavon Smith
IMCA Stock Car Champion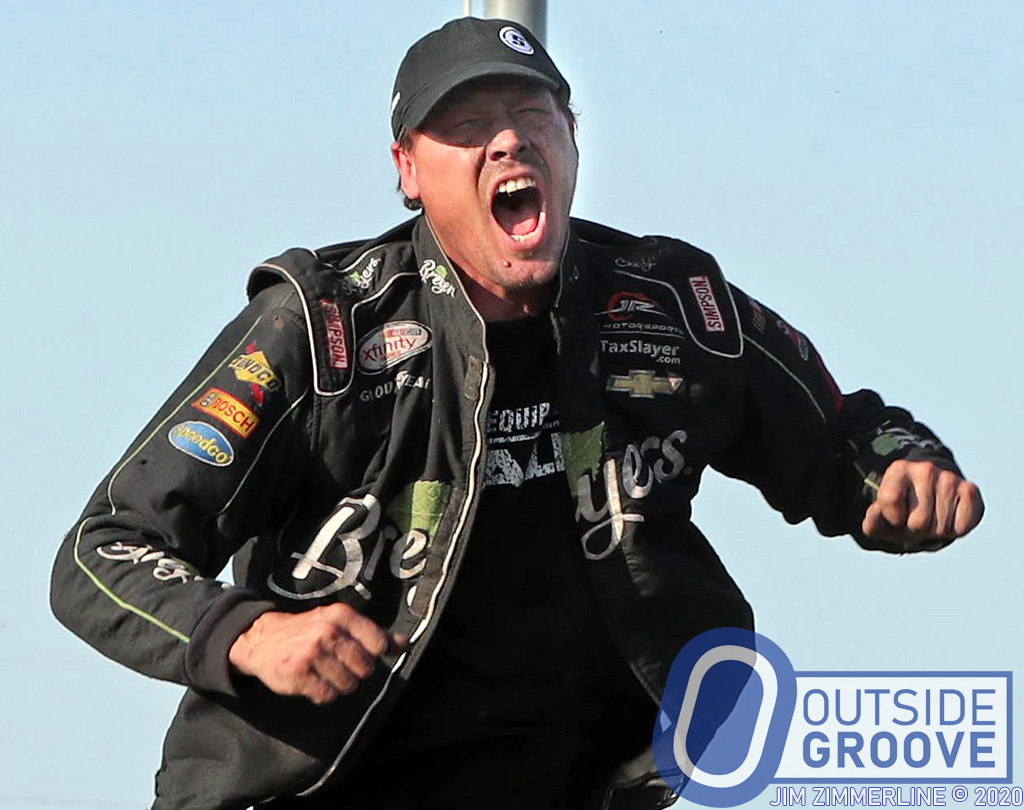 The road to victory lane was a tough one for Donavon Smith. Despite winning three Super Nationals titles before (2009 and '12 in stock cars; '04 in hobby stocks), Smith found himself on the verge of not making the big show.
"I woke up race day trying to make the main event," Smith, of Lake City, Iowa, said. "I got in through the last chance qualifier. I told myself I'd do a couple of laps and if the race was too hairy, I'd just pull off."
He stayed out and won the qualifier. He started 25th in the feature and took over the lead on the white-flag lap en route to the win.
"For an IMCA stock car driver, this is the equivalent of winning the Daytona 500," said Smith. "Every win is great, and that's why you keep coming back. You want to win again and experience that amazing feeling."
---
Nathan Ballard
IMCA Hobby Stock Champion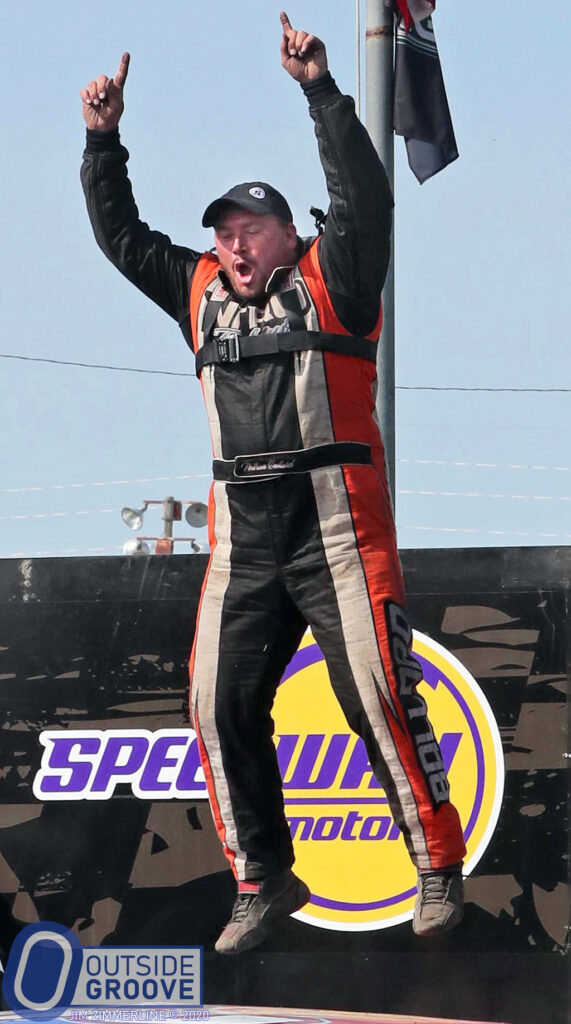 Nathan Ballard has four championships (2012–15) to his credit, all on the pavement of Hawkeye Downs Speedway in Cedar Falls, Iowa. He started racing dirt, with hobby stocks, in 2015. He won this year's IMCA Super Nationals with a homebuilt chassis.
"Being competitive is half driver and car, and half luck — I never had luck before this year," Ballard, of Ringgold, Iowa, said. "Any time a driver is in victory lane, it is a celebration of all that hard work in the shop, all the hours you put in. The drivers who make the dance are the very best there are. Beating drivers of that caliber is intensely exciting."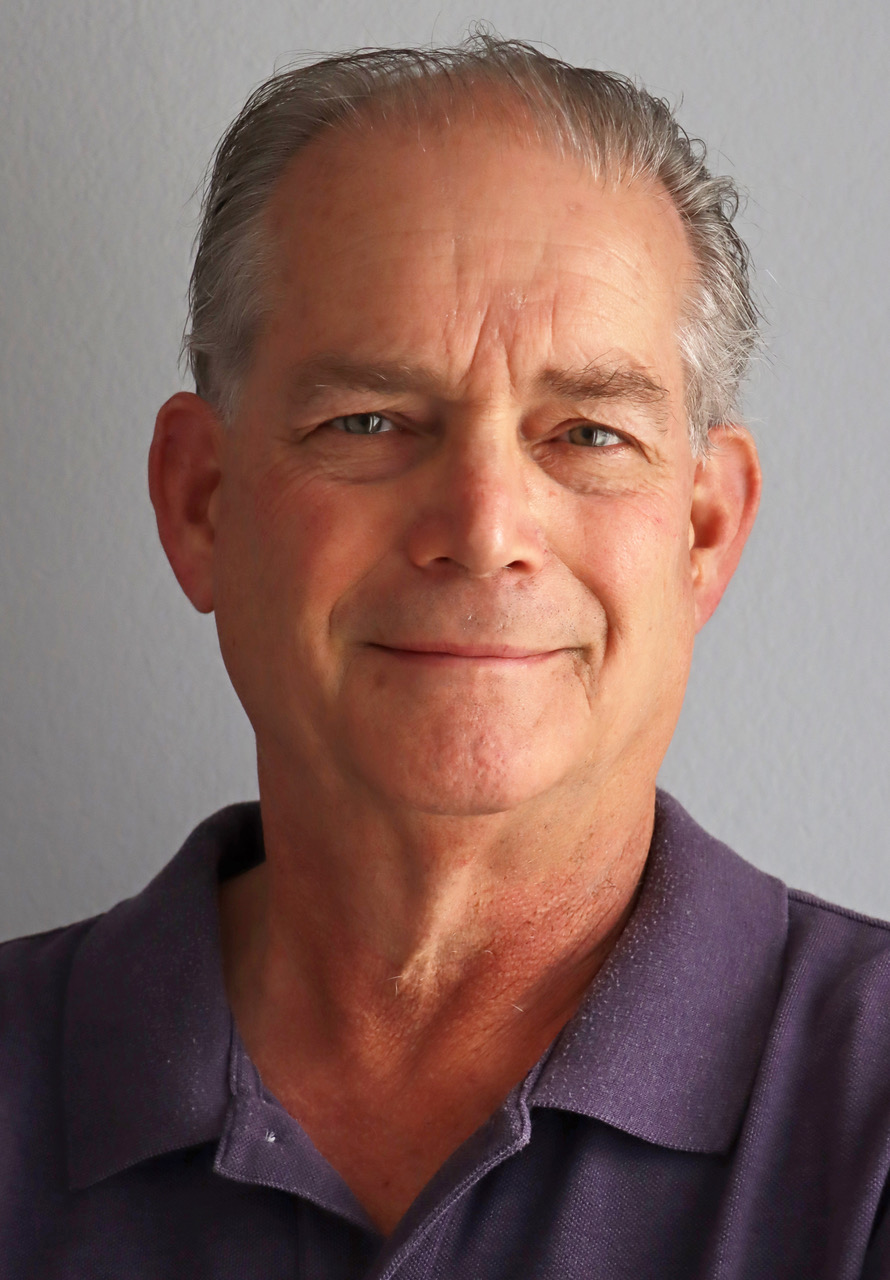 This year marks the Outside Groove Director of Photography's 50th year of covering auto racing. Adaskaveg got his start working for track photographer Lloyd Burnham at Connecticut's Stafford Motor Speedway in 1970. Since then, he's been a columnist, writer, and photographer, in racing and in mainstream media, for several outlets, including the Journal Inquirer, Boston Herald, Stock Car Racing, and Speedway Illustrated. Among Adaskaveg's many awards are the 1992 Eastern Motorsport Press Association (EMPA) Ace Lane Photographer of the Year and the 2019 National Motorsports Press Association (NMPA) George Cunningham Writer of the Year.