In his sixth race ever in a race car, Chris Larson felt good. He was running second in the feature to one of the top cars in the stinger class at Tri-County Speedway in Flomaton, Alabama.
Advertisement

"I had watched videos of some of the guys who are fast there, and I emulated their line," said Chris Larson, 35, of Pace, Florida. "I was feeling competitive."
Then things took a dramatic turn. On a restart, Larson headed into turn one on the outside groove. Another car entered the turn, hit the car in the middle, which in turn hit Larson's ride. The impact sent Larson's No. 113 over the guardrail. His car landed hard on its right-front corner.
"It all happened quick," Larson said. "All I remember was seeing a guardrail and then I'm on my nose, looking at dirt."
Larson emerged from the car unhurt. He sat in an old-fashioned, non-full-containment seat, with a RaceQuip five-point harness, RaceQuip neck collar, and a G-Force Racing Gear helmet.
Advertisement

The impact, however, damaged his car beyond repair.
"I was upset that my car was all bent and torn up," said Larson. "I was planning on this [past] weekend on running three races. I'm in the process of finding another car."
His motivation for obtaining another car to race — his three-year-old daughter, Hayleigh.
"She loves that race car more than I do," Chris Larson said. "Every day, [she says,] 'Daddy, take me for a ride in the race car.' So we go around in the car.
"When your three-year-old has Paw Patrol, Diego, and race cars pop up on the TV, and she chooses race cars, I put it into her blood. She wants her own car. She drives her Power Wheels [car] around the yard like a race car.
"The reason why I [race] is because she loves it. I love it, too."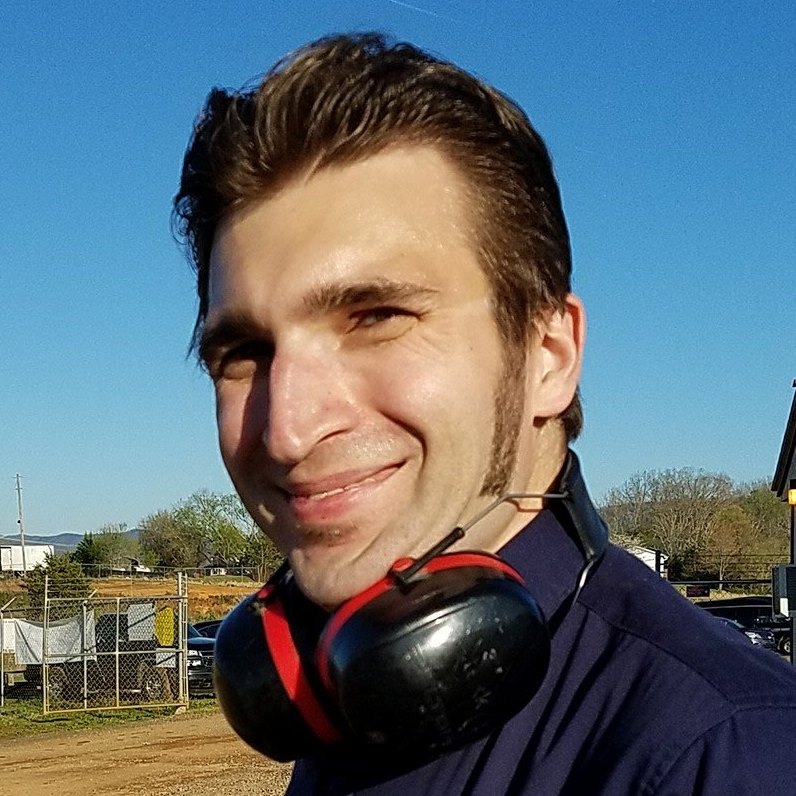 The Outside Groove Executive Editor has covered motorsports since 2000. His many awards include the 2019 Eastern Motorsport Press Association (EMPA) Jim Hunter Writer of the Year and the 2013 Russ Catlin Award for Excellence in Motorsports Journalism.