Kenny Hutchens fields several cars in the Upper Midwest Vintage Stock Car Series. One of his rides, a 1995 late model with a 1975 Chevrolet Chevelle Laguna body, needed work performed at DCA RaceFab. However, about halfway along the journey from Hutchens's shop in Black River Falls, Wisconsin, to DCA RaceFab in La Crosse, Wisconsin, trouble started to develop.
Advertisement

"I noticed what looked like dust in rearview mirror," Hutchens, 64, said of the June 3 incident last year. "I had gotten onto a road where they had put pea gravel down — I thought it was dust. I went another quarter mile before I felt something was wrong. As soon as I stopped the truck, smoke was rolling from under the hood."
The smoke signaled a major problem for his beloved truck, a 1993 GMC Sierra, with 240,000 miles — and only 60,000 miles on the 454-cid engine. A leaking transmission line had sprayed fluid onto the hot exhaust, starting a fire.
"The fire wasn't bad, but I was in middle of nowhere," said Hutchens. "No water. No sand. No phone service except 9-1-1. I threw a couple handfuls of gravel at it, but nope [it didn't stop the fire]. I started cleaning out the truck as fast as I could."
Kenny Hutchens luckily saved everything, except the truck. That included a box of Upper Midwest Vintage Stock Car Series T-shirts, a Bob Seger CD, an aluminum floor jack, his Twinkies and Mountain Dew, and the trailer, which carried tools and the race car.
Advertisement

"[It was a] scary, helpless feeling just watching 'Ole Blue' burn," said Hutchens. "I loved that truck. [It was the] perfect hauler for me. If I had [a fire] extinguisher, I could have saved it."
For 34 years, Ralph Beaver worked as an airport firefighter for the State of New York, rising to the rank of assistant chief. Now retired from firefighting, he drives the hauler for the NASCAR Whelen Modified Tour team driven by Craig Lutz, of Miller Place, New York. Beaver recommended three must-haves for every hauler.
"I'd carry DOT warning triangles, a first aid kit, and a fire extinguisher," Beaver, of Westhampton Beach, New York, said. "Even for a little brake fire [on your trailer]. If you don't have something to put it out … there are all kind of volatile fluids onboard [a trailer that could escalate that fire]."
Fire extinguishers come in several classes and sizes.
Letters indicate the class of fire that the extinguisher can combat. For vehicle fires, select an extinguisher with at least a BC class to fight flammable liquids (B) and electrical fires (C) — two of the most common types of fire with a car. Additional letters offer protection against other types of fires, such as class A with ordinary combustibles (e.g. wood and paper) and class D with flammable metals (e.g. magnesium, a metal found in components such as race car rear ends and transmissions).
"If you throw water on a magnesium fire, it just throws splatters of flaming metal all over the place," said Beaver.
As far as fire extinguisher sizes, select the largest that you can easily handle and store to give you as much agent as possible to extinguish the fire or at least hold it down until help arrives.
Also, make sure to keep the extinguishers charged so they're ready for action when you need them.
Kenny Hutchens, a seasoned veteran of racing, said he's now better prepared for fire.
"[I have a] fire extinguisher inside the truck," Hutchens said. "[And, I keep] an eye out for rusty fuel and transmission lines."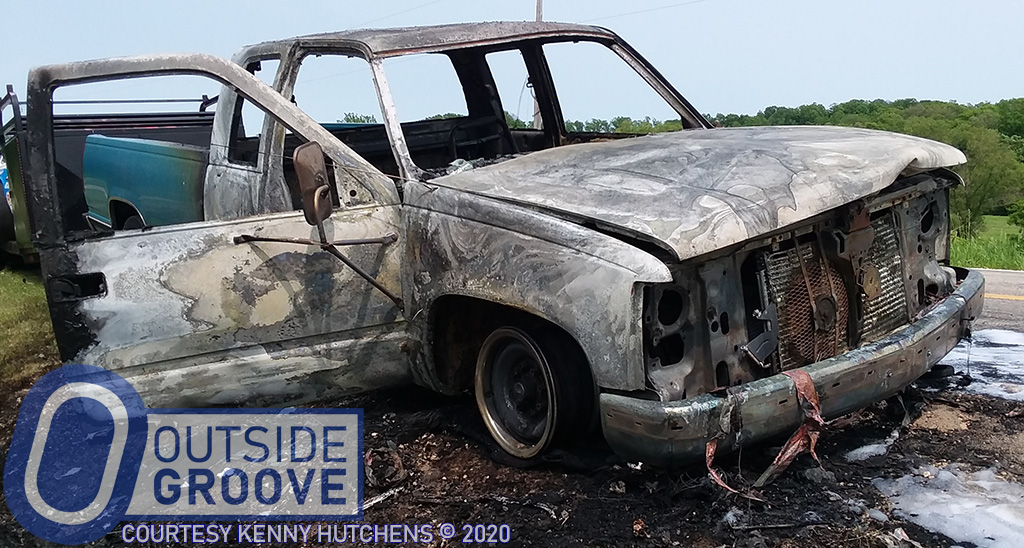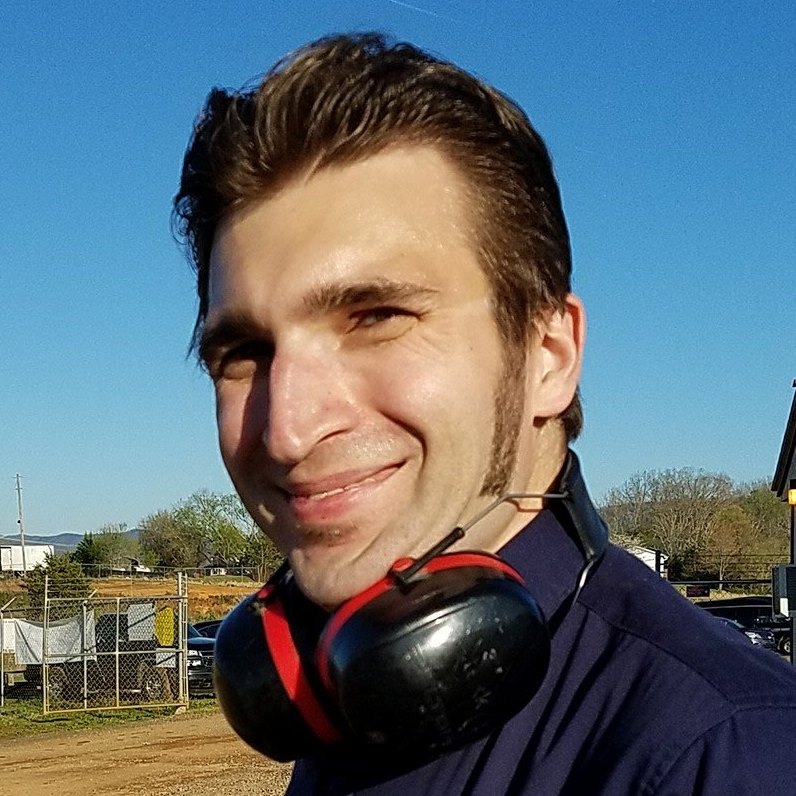 The Outside Groove Executive Editor has covered motorsports since 2000. His many awards include the 2019 Eastern Motorsport Press Association (EMPA) Jim Hunter Writer of the Year and the 2013 Russ Catlin Award for Excellence in Motorsports Journalism.