The response to two outside-of-the-box solutions to resume racing for Northeastern-style modifieds exemplified the stark differences between the dirt and pavement worlds. In May, the Short Track Super Series scheduled a three-race weekend at a pair of dirt ovals — Tri-County Race Track in Brasstown, North Carolina and Cherokee Speedway in Gaffney, South Carolina (see "Road Trip! Northeastern Dirt Modifieds Head South"). Likewise, the NASCAR Whelen Modified Tour planned an event at Myrtle Beach Speedway in South Carolina.
With virtually no racing near the race teams' shops, you might think racers clamored for the opportunity to dust off their rides and do what they love to do on the weekends. However, you would only be half right.
The Short Track Super Series, with restrictions on the number of teams they could have, had to turn away 43 cars of the 74 entries they received.
The NASCAR Whelen Modified Tour received a tepid response, with a few tour regulars publicly declaring their unwillingness to go (as reported on RaceDayCT.com) and others privately stating their concern, despite being an event held on a historic track possibly in danger of closing permanently if a proposed zoning change goes through. In the end, NASCAR postponed their season opener at Myrtle Beach, citing a poor weather forecast.
We asked three drivers who have raced both in the NASCAR Whelen Modified Tour and in dirt modifieds — Jimmy Blewett, Andy Jankowiak, and Dillon Steuer — for their perspective on the reasons behind the difference in the response to the dirt and pavement events.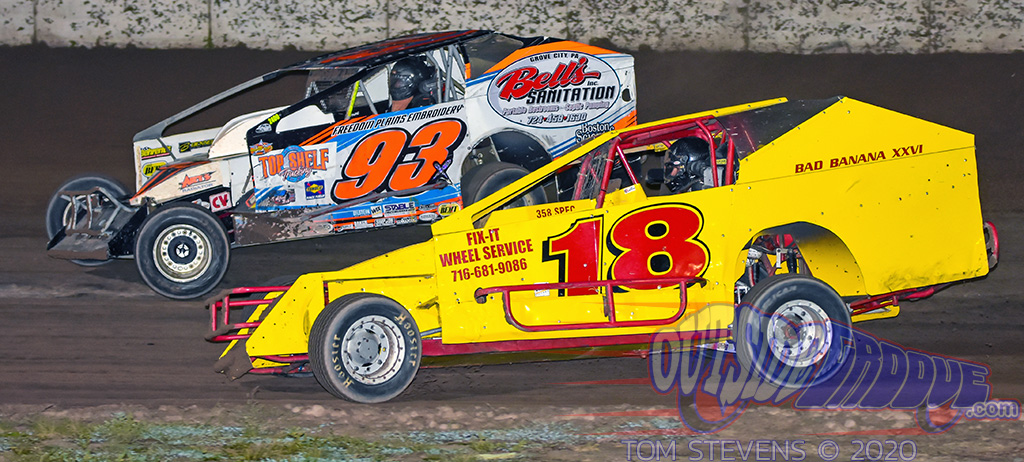 The Short Track Super Series and NASCAR Whelen Modified Tour races have a few similarities. Both required a significant amount of travel — nearly 900 miles for a Syracuse, New York-based team to Brasstown, North Carolina; a little over 750 miles for a Hartford, Connecticut-based team to Myrtle Beach, South Carolina. Both offered similar purses, with the Short Track Super Series paying $250–$300 to start, $3,000–$5,000 to win; the NASCAR Whelen Modified Tour paying $500 to start, $4,000 to win (although albeit a fraction of what the Tour typically pays). These days dirt modifieds and pavement modifieds, while designed specifically for their respective surfaces, cost about the same. Our trio of drivers cited several reasons for the disparity in interest.
"The whole atmosphere [of dirt racing] is totally different — a complete 180 [from pavement]," said Blewett, the 39-year-old Howell, New Jersey, driver who cut his teeth on pavement and now races both dirt and pavement modifieds. "There's a little more passion in dirt racing. Years ago, on asphalt, there was a lot more passion. The pits were full every week. It's still like that with dirt racing. Even though the cars have changed [on dirt], the people haven't."
Blewett said the atmosphere of racing on pavement changed with its crowd.
"A lot of guys who race dirt come from farms, family businesses, or from blue-collar [jobs], where you work your tail off all the time — and guys on asphalt do, too," said Blewett, who has wins on both dirt and pavement, including six on the NASCAR Whelen Modified Tour. "What I'm finding more and more — being not only a driver, but a guy who works on other people's cars — parents hire [people] to work on their kids' cars. You rarely have auto mechanic [classes] in school anymore. Kids don't learn this stuff from an early age."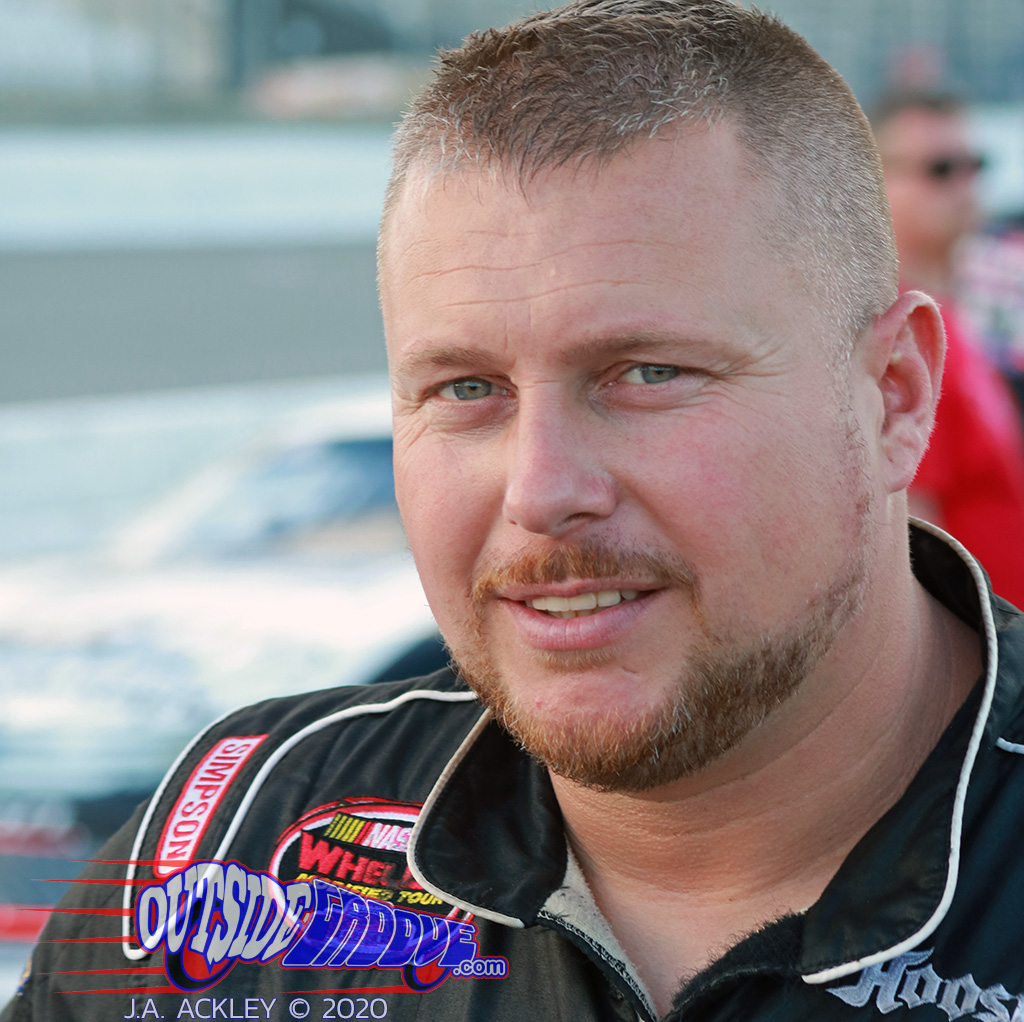 Steuer, 18, of Bohemia, New York, said dirt and pavement racers have different mentalities.
"More [dirt] racers will go anywhere, anytime, because that's what they do," said Steuer, who entered the Short Track Super Series' "Carolina Swing," but wasn't one of the lucky ones picked to go through their random drawing. "A lot of drivers race up to five nights a week during the summer. They're used to running more races."
Many NASCAR Whelen Modified Tour teams griped — some quite publicly, others privately — about the reduced purse at Myrtle Beach. Blewett said he understands that complaint.
"[The money to start,] $500, covers three tires," said Blewett. "Before you buy your first set of tires you've lost money. You need tires for practice, tires to race on, and tires to change [during the race.]"
The NASCAR Whelen Modified Tour requires its participants to purchase their series-spec Hoosier tires at the track. The Short Track Super Series allows American Racer tires of a minimum hardness of compound, with any track or series stamp. This allows a team to bring tires they have. Plus, the tires generally last longer, with shorter races and practice limited to a hot-lap session of a few laps.
"Guys like [dirt modified stars] Erick Rudolph and Mat Williamson — these guys can win every race," said the 32-year-old from Tonawanda, New York, Andy Jankowiak, who races those drivers in the modified class at New York's Ransomville Speedway. "They show up an hour before practice, five or six o'clock, and we're out of [the races] by 10 o'clock. There are times I don't get there until 7 p.m. I'll do something during the day and then I'll drive over, get a quick round of practice, and we go out and race."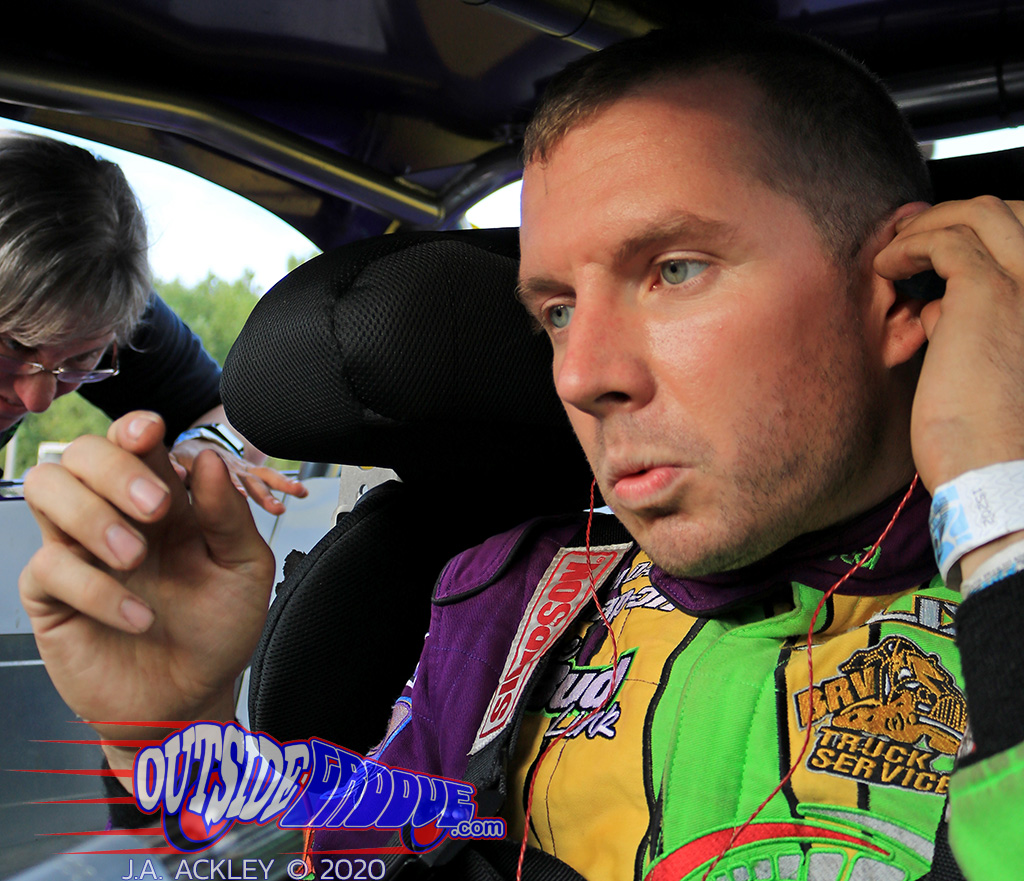 Many pavement races, such as those on the NASCAR Whelen Modified Tour, consist of practice sessions and extensive tech. This lengthens the amount of time and other resources a racer needs to compete.
"The big thing is getting tires — it's not an easy chore," Jankowiak said. "Then, you got to get your car through tech. If the car's up a quarter or down a quarter of an inch in tech, that's not acceptable. You need more guys [for a crew than on dirt]. With dirt, it's much less of a commitment. The [pavement] modified stuff, I love doing it, but it's a lot of work. It kicks you in the butt."
All three racers we interviewed said the ever-changing nature of a dirt track puts it more into the drivers' hands than on pavement.
"With dirt, you can adjust your line according to how the car is handling," Steuer said. "On asphalt, if the car isn't great, you're stuck with it."
This results in pavement teams spending more time scrutinizing their cars' setups for small gains.
"To take a car to a NASCAR Whelen Modified Tour race and expect to run up front, there's so much more preparation in the shop than to go run a dirt race," said Jankowiak, who races pavement modifieds primarily in the Race of Champions Modified Series, but also has one NASCAR Whelen Modified Tour start. "If you're off a tiny little bit, you could be a good car starting 25th — that's going to ruin your day. There's more anxiety on asphalt. You try hard to look over every little thing."

Steuer disagreed. He said he experiences more anxiety on dirt.
"[On pavement] most of the time you're guaranteed to make the show," said Steuer. "If you're struggling during the day, you have time to make changes between all the practice sessions.
"When you go to a dirt track, there are more cars. You better be prepared, because if you're not, you going to go home. You can't get comfortable. You've got to be on top of the track and on top of the car, because everything changes fast."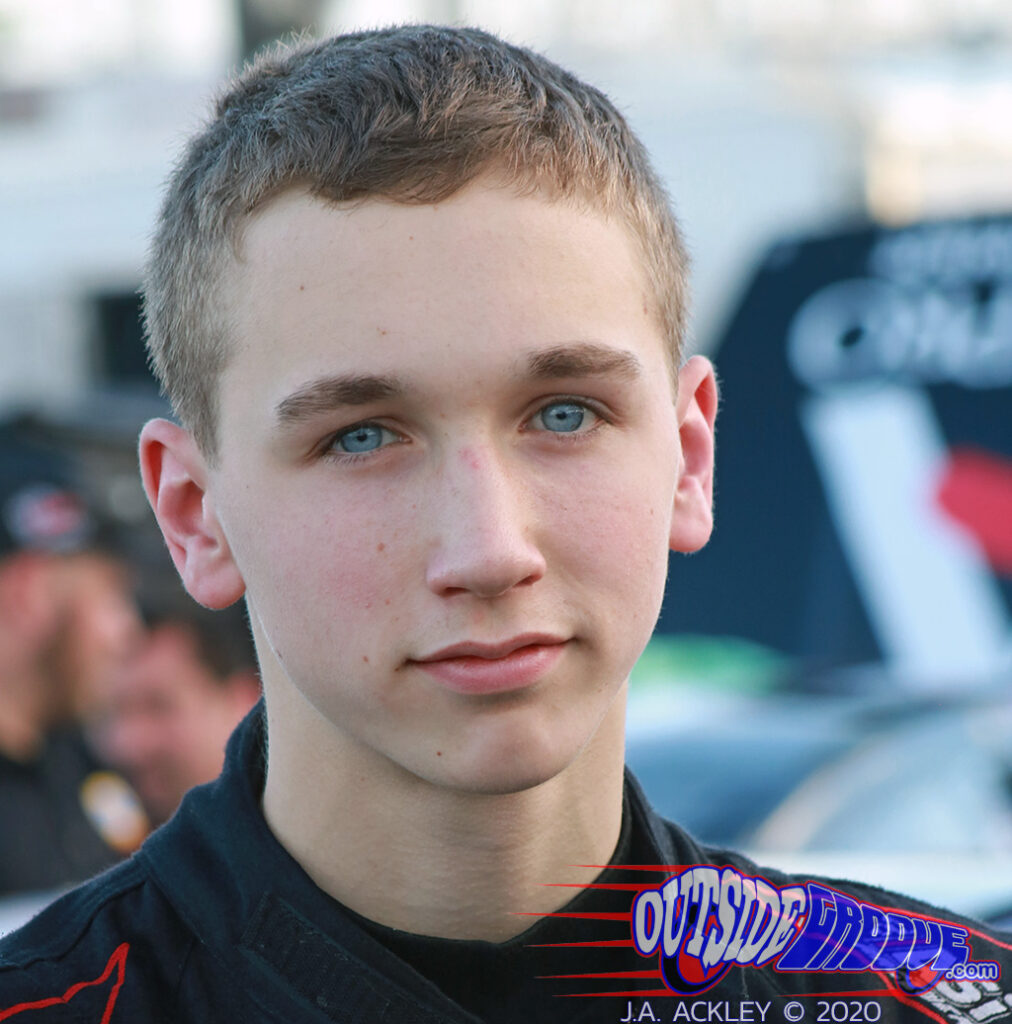 The two worlds of modified racing plan to once again bring racers back on track in the near future. The Short Track Super Series holds an event at Potomac Speedway, in Budd's Creek, Maryland, on Sunday, June 7. The NASCAR Whelen Modified Tour returns to Pennsylvania's Jennerstown Speedway on Sunday, June 21. Either way, teams are eager to get back to their favorite pastime.
"[Racers are] looking for a place to race," said Blewett, who plans to race for the first time at Mahoning Valley Speedway in Lehighton, Pennsylvania, on Saturday, June 13, with his pavement modified. "It was nice to see racing get started. It was nice to see life get back to normal, somewhat."