Many remember Ken Squier from his voice on NASCAR TV and radio broadcasts, but he was more than that. Much more. Announcer. Radio station and racetrack owner. Businessman. A Vermonter through and through.
"From the booth, he often described those racing as 'common men doing uncommon things,'" said racer and Vermont Governor Phil Scott. "But in reality he was describing himself — because Ken was indeed a very common man who did extraordinary things."
Notably, Squier helped introduce NASCAR to a national audience during the first, flag-to-flag live TV broadcast of the Daytona 500 in 1979. That led to NASCAR's rise through the 1980s to today.
"I'm convinced [the 1979 Daytona 500] would have not had its lasting impact had Ken not been our lead narrator," said Dale Earnhardt Jr. on X. "We still ride the wave of that momentum created on that day. Ken's words and energy were perfection on a day when Nascar needed it."
Squier's radio station, WDEV, fittingly announced his death on November 15 at 6:45 a.m. He was 88 and his life had left an indelible impact on many.
The Broadcaster
A fascination with AM radio prompted Squier's father, Lloyd, to purchase four-year-old WDEV in 1935. Squier made his radio debut at the station at 12 years old. When he was 14, he was announcing races at a Vermont dirt track. WDEV is now simulcasted on four FM frequencies across the state of Vermont.
Come 1970, Squier co-founded the Motor Racing Network (MRN) with NASCAR's Bill France Jr. In 1979, he played an integral part of the first live broadcast of the Daytona 500 — bringing the excitement of stock car racing to a national audience.
Squier's style captivated a six-year-old Dave Moody, another Vermont native whose voice would eventually be heard on MRN and Sirius XM.
"I grew up at Thunder Road [a Barre, Vermont, track owned by Squier], listening to Ken Squier and later knowing him as a mentor," Moody said. "He taught me everything I know about motorsports broadcasting and everything I needed to be."
Squier possibly saw the teenage announcer he once was in the young Dave Moody. One night, Squier got busy in the announcer's booth and handed Moody the mic.
"He gave me homework every week," said Moody. "Thunder Road is a Thursday track, so we had a session on Friday morning. Ken would dissect everything I did right, and let me know there was plenty I did wrong."
Moody remembers one lesson he learned from Squier.
"Don't say the same thing twice — people don't like that — is what he drilled into my head," Moody said. "My homework would to be to come back next week with 20 different ways to say something I saw on the racetrack —side by side, nose to tail, or on the inside or outside. I know now that he built an internal monitor in my brain to change things up when I am broadcasting a race or any sporting event."
Moody eventually became sports director at WDEV, covering basketball and hockey in the winter. When John McMullin, who worked at Connecticut's Stafford Motor Speedway, became the director of MRN, he needed four broadcasters to go on the road. Squier pitched Moody's name.
"Every door that opened for me, Ken opened," said Moody. "He wasn't the kind of guy who saw my advancement as a loss for his station. He wanted me to succeed."
Squier drilled another lesson into Moody that Moody has tried to honor throughout his ascent to covering NASCAR.
"Ken would say, 'The guy driving that stock car may pick up your garbage tomorrow, but tonight he is someone's hero. It doesn't matter if he's Richard Petty or one of our Thunder Road drivers — treat every race car driver the same — they are all heroes,'" said Moody.
The Racetrack Owner
Ken Squier built his beloved Thunder Road in 1960 after seeing a need for a pavement track in an area full of dirt tracks. He sold his beloved track to Cris Michaud and Pat Malone in 2017.
"Our first office was in the WDEV building," Michaud said. "Ken would stop in several times per week to talk racing. He came to every race at Thunder Road until he wasn't well enough to attend."
Michaud knew Squier for 30 years. Squier taught him and Malone the ropes of the motorsports industry over the past 20. In addition to Thunder Road, Michaud and Malone also own the American Canadian Tour (ACT), Serie ACT, and White Mountain Motorsports Park in New Hampshire, and they lease Thompson Speedway Motorsports Park in Connecticut.
"[Ken] was one of those guys who are down in the pits after the races, hanging out with the racers," said Michaud. "He would be sitting on a tailgate having a beer. He was bigger than life on the national stage, but when he was in Vermont, he was one of us in the pits."
Michaud pointed to Squier's Vermont values.
"He was a true Vermonter," Michaud said. "Success didn't go to his head. He was down to earth, approachable, and humble. He truly believed we have the best little gem of short track in the country and preached that to the drivers at the drivers' meeting."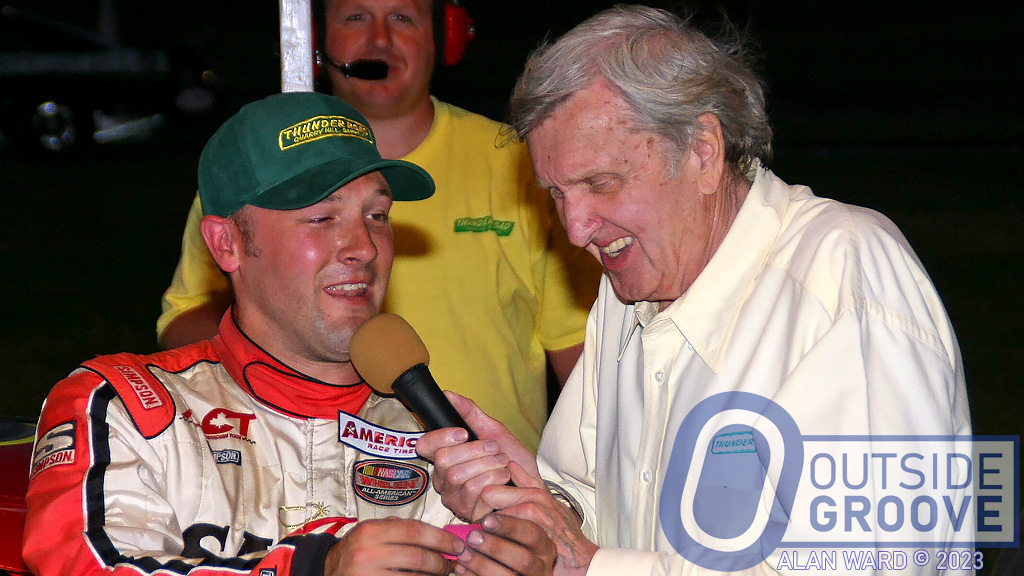 Ken Squier: The Vermonter
Journalist Betsy Liley knew Squier as a respected Vermont businessman, broadcast journalist, and as a member of a 14-generation farm family from Stowe.
 "Ken Squier could have been anywhere and with anyone — the titans of sports, media, corporate America and more — but he most loved being home in his beloved Vermont," Liley said. "He loved the people, the simplicity, and the fun of small-town life. He loved his life, his family, his animals, and his routine."
Liley added that Squier still kept a flock of sheep at the family farm. His interests were diverse.
"Kenley — as he is known to many here in the Green Mountains — wore a lot of hats," said Liley. "He was a devoted, proud husband, father, and grandparent. He was a savvy, small-business owner. Radio station WDEV has iconic shows with Kenley's imprint like 'Music to Go to the Dump By' and long talk shows with views from every perspective. The Thunder Road International Speedbowl was the apple of his eye and has provided entertainment for decades at a price that anyone could afford. He also was the chair and a board member of the Vermont Symphony, another passion."
Liley recently interviewed Squier on the porch of his Stowe home.
"Kenley valued his small-town upbringing and credited it for his career," Liley said. "As he told me in a long talk in his backyard: 'In racing, I started in the '50s. The first show I did was six miles down the road in Morrisville. I worked off the back of a logging truck with two speakers. That lasted for five weeks; then they had a riot and they had to close the track. That was my first job. I loved it. I got hired at CBS to be the Charles Kuralt of the sports business. [I told them,] 'You're missing the great American story, and the last American heroes.' Stock car racing was built on that. Didn't matter if you were from Horse Shoe, North Carolina, or some little town up in Iowa, if you were a racer, you were somebody special. And I did some of those kinds of stories, and they were fun to do because they were home cooking. They were about the regular people and the things they did. The hollering contest at Spivey's Corner in North Carolina, [a] great event. And so forth and so on. When the cars came on a Saturday or a Sunday, that was it. That was magic, and I couldn't imagine living without that. It was just the most wonderful thing in the world. It's never changed. They all had to go home sometime and I was fortunate to be able to come back to the Green Mountains. And, I built a racetrack up here. I loved that and all the people that raced there. There wasn't anything better than the Green Mountains.'"
Outside Groove Note of Transparency: Adjusted the attribution to one paragraph and added a paragraph under "Ken Squier: The Vermonter" (2023-11-19).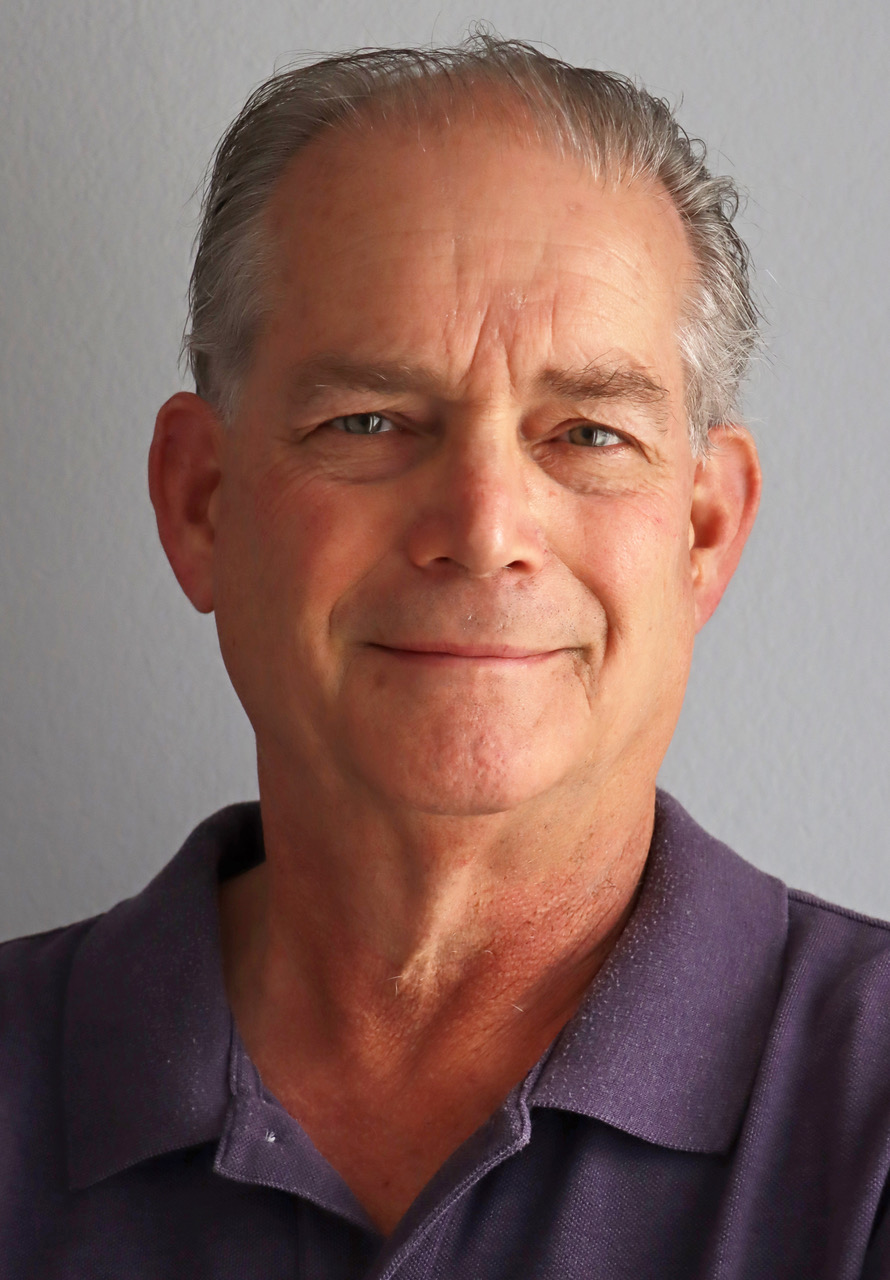 This year marks the Outside Groove Director of Photography's 51st year of covering auto racing. Adaskaveg got his start working for track photographer Lloyd Burnham at Connecticut's Stafford Motor Speedway in 1970. Since then, he's been a columnist, writer, and photographer, in racing and in mainstream media, for several outlets, including the Journal Inquirer, Boston Herald, Stock Car Racing, and Speedway Illustrated. Among Adaskaveg's many awards are the 1992 Eastern Motorsport Press Association (EMPA) Ace Lane Photographer of the Year and the 2019 National Motorsports Press Association (NMPA) George Cunningham Writer of the Year.