This 12-car pileup eliminated nearly half the 602 crate sportsman field at BAPS Motor Speedway in York Haven, Pennsylvania, last Sunday. The incident started when outside polesitter Talan Carter lost a driveshaft coming off turn four to take the green. That then triggered a chain of events.
What Happened?
"I saw Cody Manmiller's car get sideways," said Reading, Pennsylvania's Joey Vaccaro, who had started 14th, referencing Manmiller who had started 12th. "I slowed down to avoid it. Everyone behind me didn't get on their brakes. They plowed right through me. I thought it was never going to end."
Chase Rehbein in the No. 54 began the race in 22nd, but his feature ended before it even started.
"I could not see a thing until I was in the pile — all of the dust from the cars in front of me was blinding," Rehbein, of Lewisberry, Pennsylvania, said. "I was following the car in front of me. The next thing I remember was I was sideways. I lost sight and the next thing I knew my car was sitting on top of another, sideways."
Could It Have Been Prevented?
Social media pundits were quick to blame the 16-year-old Carter for the carnage.
"I can see where those people are coming from," said Carter, of Fleetwood, Pennsylvania. "Some people thought I knew the car was going to break — not so. I didn't know, and I would never put myself or anyone else on the track in harm's way."
He admitted that he fought a vibration throughout the night.
"We thought the vibration was internal," Carter said. "We checked to see everything was tight, checked all our fluids."
In the feature, it didn't take long for Carter to find out the cause of his vibration.
"I stepped on the gas and lost power," said Carter. "The driveshaft flew off. I got hit from behind. I was pushed out of the way and everyone wrecked behind me."
What was the Aftermath?
Carter, Rehbein, and Vaccaro were among the 11 cars that did not finish the feature at BAPS Motor Speedway.
While the melee started with Carter's car, the only damage his car incurred was confined to the driveshaft.
Vaccaro deemed his 2015 Bicknell totaled. He was not injured. Vaccaro sat in a full-containment seat from The Joie of Seating. He wore a Simpson carbon-fiber helmet paired with a NecksGen head-and-neck restraint.
The crash bent Rehbein's Bicknell chassis and the front axle, and ripped out the rear suspension. He added that the car's shocks and body were destroyed as well. Rehbein complained of neck, back, and knee pain.
He sat in a full-containment seat from Ultra Shield Race Products, with Speedway Motors belts. Rehbein wore a Zamp helmet, but did not wear a head-and-neck restraint.
"I had a head-and-neck restraint, but it didn't fit right," Rehbein said. "I got one coming now that will fit me correctly."
Randy Stoudt in the No. 97 was another driver involved. A veteran late model racer, he took out a friend's car as a favor. Of the 12 involved in the pileup, only his car continued on to finish the race. He offered his perspective on some of the complaints related to younger drivers racing.
"Sure, there are inexperienced kids in the division, but that is what the division is for," said Stoudt, of Pottstown, Pennsylvania. "Some racers got mad about the kids in the division, but I can't get mad about it. They are learning, and this was a big lesson."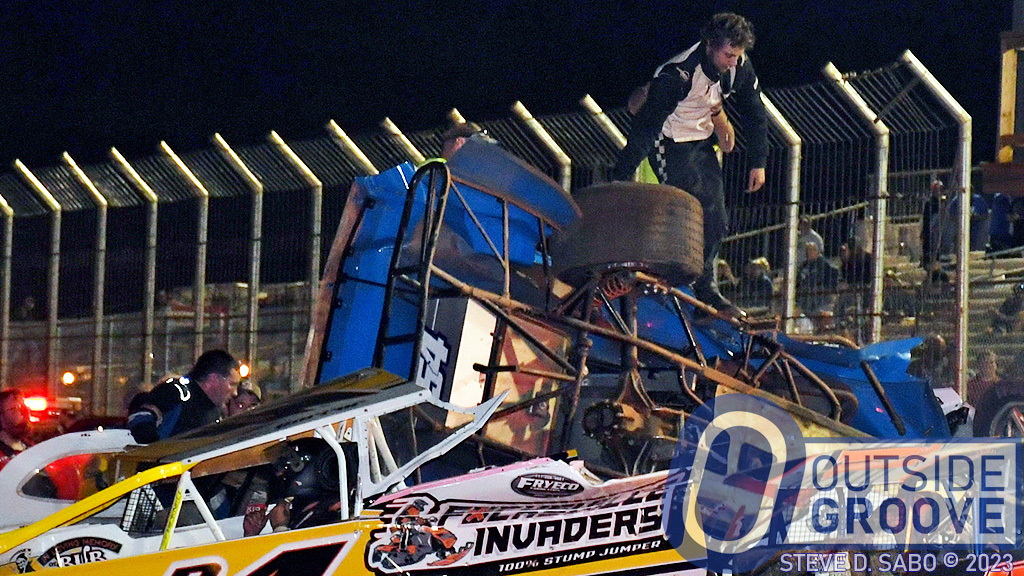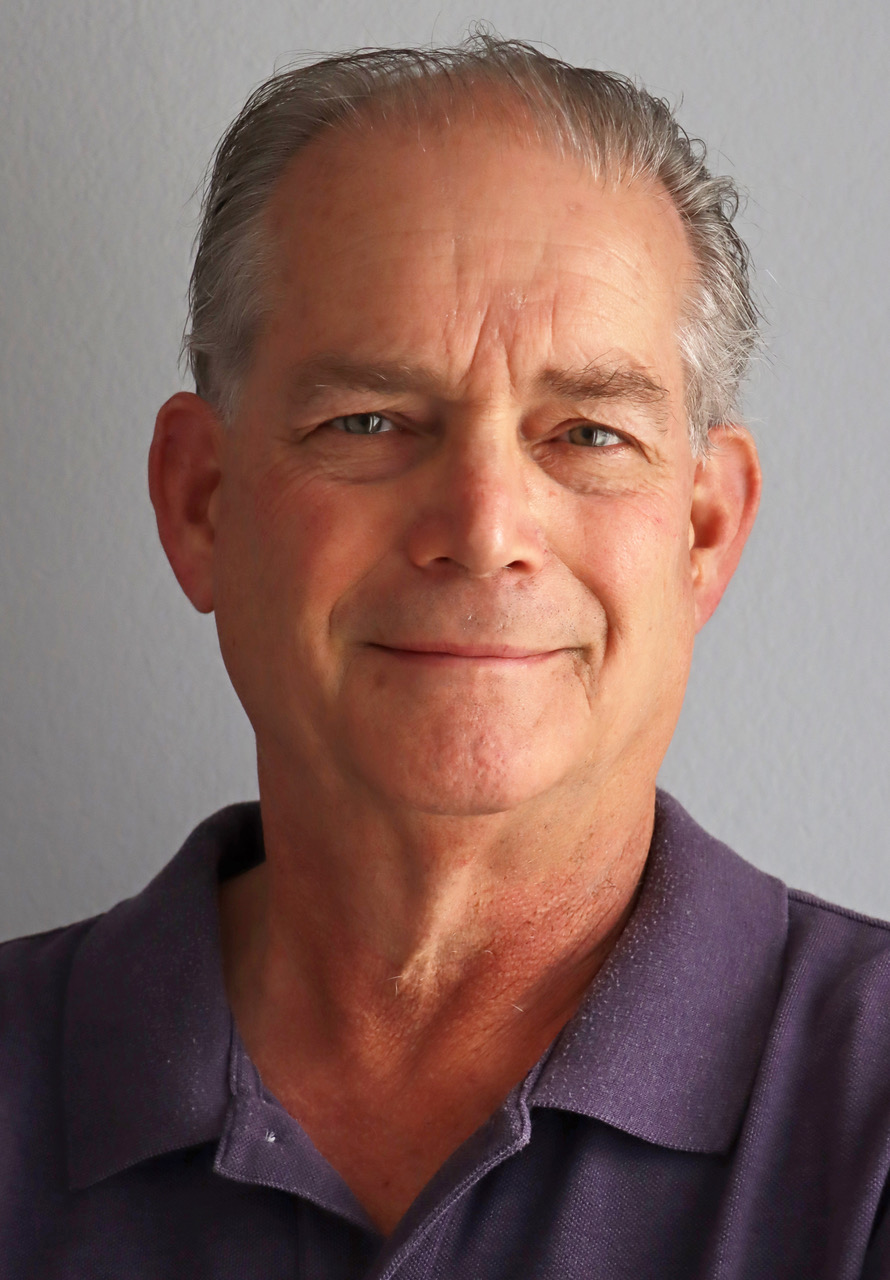 This year marks the Outside Groove Director of Photography's 51st year of covering auto racing. Adaskaveg got his start working for track photographer Lloyd Burnham at Connecticut's Stafford Motor Speedway in 1970. Since then, he's been a columnist, writer, and photographer, in racing and in mainstream media, for several outlets, including the Journal Inquirer, Boston Herald, Stock Car Racing, and Speedway Illustrated. Among Adaskaveg's many awards are the 1992 Eastern Motorsport Press Association (EMPA) Ace Lane Photographer of the Year and the 2019 National Motorsports Press Association (NMPA) George Cunningham Writer of the Year.