For Joe Mooney, it was a long road to become a crew chief. Last weekend, he earned a win with 410 sprint car driver Anthony Macri at BAPS Motor Speedway in York Haven, Pennsylvania. Six years ago, Mooney was just a weekly racer struggling to get by.
From Weekly Racer to Lead Wrench
Joe Mooney cut his teeth racing at the pavement Mahoning Valley Speedway in Lehighton, Pennsylvania. Later on, he moved over to dirt.
"I loved driving, but I was sick of being broke," Mooney, 37, of Lehighton, Pennsylvania, said. "I was working 60 hours a week at my job as a hydrogen fuel cell technician. The rest of my waking hours I spent in the shop. It was my dad and I, and a couple of buddies. I just got burnt out."
In the second half of the 2017 season, Mooney decided to hang up the helmet — and quit his day job — to go work on sprint cars full-time for Shark Racing and driver Logan Schuchart.
"I never really worked on a sprint car — I worked on every other race car under the sun," said Mooney. "It was me and Logan on an underbudget team — before he got Drydene for a sponsor. Logan took care of the engine. I took care of the rest of the car."
The next season, a sponsor came on board and Mooney returned.
"We got a couple of wins, we were competitive, but not consistent," Mooney said.
Mooney got his next opportunity when he crossed paths with Brad Sweet, who drove for Kasey Kahne Racing.
"I met Brad when he needed a ride from Indianapolis to Eldora [Speedway in Ohio]," said Mooney. "He jumped in to Schuchart's motorhome."
Three weeks later, Sweet needed a car chief, and Mooney moved over to KKR. With Sweet as driver and Mooney as car chief, they would go on to win four consecutive World of Outlaws championships.
An Unbelievable Opportunity to Learn for Joe Mooney
As car chief, Mooney made the changes that the crew chiefs directed him to do.
"When you are working for Bobby Allen and Eric Prutzman, if you aren't paying attention, it would be foolish," Mooney said. "I made mental notes of everything we did over the four years [and] I asked questions to learn while not being a pain in the ass. I began to understand why we did something [and] why it was at a designated time on race night."
But, the biggest lessons Mooney learned were more than setup how-to.
"Organizational skills are most important," said Mooney. "I learned the right way to do things on the race car. Preparation — how you have your trailer stocked: engine rotation, parts cycles, and knowing how much of what item to have — is key to winning. Our goals have to be prioritized and time had to be spent wisely."
Organization offers more benefits than merely having the right parts at the track.
"Organization makes everyone's life easier," Mooney said. "If you are not looking for things at the track, you can spend the time making your car go faster. [With] everyone so close in sprint car racing, it is literally down to 1/1000th of a second that can make or break your night. From qualifying to making the trophy dash, you have to be on top of your game all night long."
From Lead Wrench to Decision Maker
As Mooney learned the ropes of sprint car racing, his desire to become a crew chief became stronger. He left his position at Kasey Kahne Racing to crew chief for Anthony Macri this season. Macri, 23, of Dillsburg, Pennsylvania, was sprint car racing's winningest driver last season.
"I wanted to see if I could do it or not," said Mooney of being a crew chief. "I wouldn't have left my car chief spot for just any team. Anthony Macri is a great, young, up-and-coming driver."
The two hit it off. They got their first feature win together last weekend at BAPS Motor Speedway. For 2023, Macri will pick and choose his races rather than follow a series. Macri and Joe Mooney will look for their second win on Friday, at Williams Grove Speedway in Mechanicsburg, Pennsylvania.
"To get that first win has made me even hungrier for the second win," Mooney said. "I continue to challenge myself."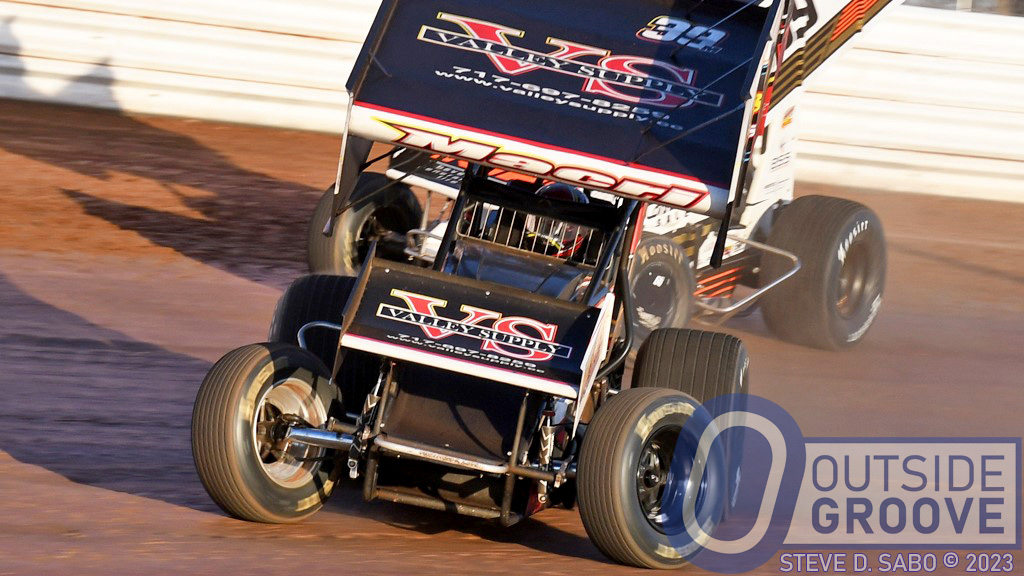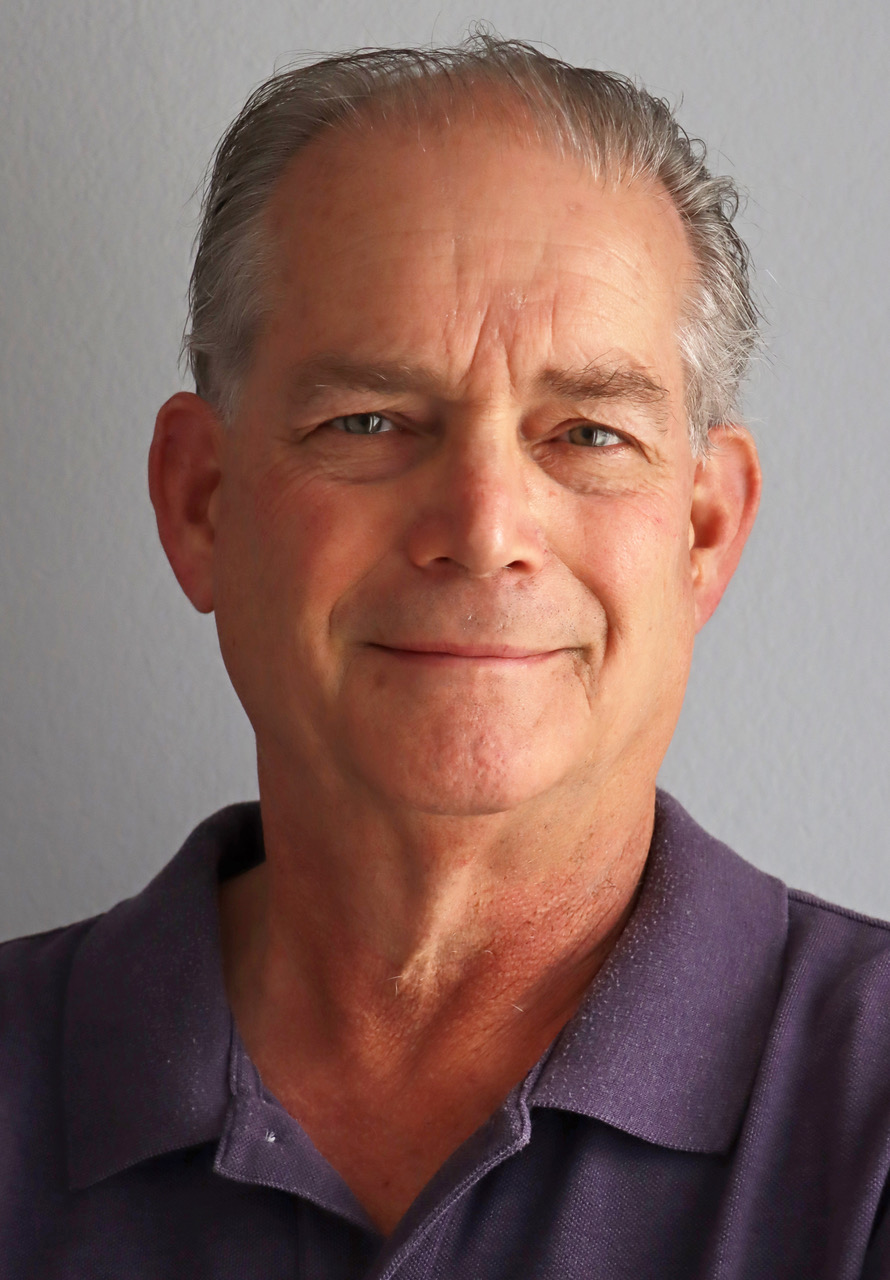 This year marks the Outside Groove Director of Photography's 51st year of covering auto racing. Adaskaveg got his start working for track photographer Lloyd Burnham at Connecticut's Stafford Motor Speedway in 1970. Since then, he's been a columnist, writer, and photographer, in racing and in mainstream media, for several outlets, including the Journal Inquirer, Boston Herald, Stock Car Racing, and Speedway Illustrated. Among Adaskaveg's many awards are the 1992 Eastern Motorsport Press Association (EMPA) Ace Lane Photographer of the Year and the 2019 National Motorsports Press Association (NMPA) George Cunningham Writer of the Year.