Somehow, Larrett Daniels walked away from this car without serious injury. The damage occurred during a crash in the B-feature for the pure stocks at Salina Highbanks Speedway in Pryor Creek, Oklahoma.
"We were racing for one and two," said Daniels 21, of Hulbert, Oklahoma. "The guy beside me, we were just racing, and got a little loose and got into each other. It sent me toward the wall. When I got to the wall, I went up it instead of hitting it."
As Daniels went toward the sky, he took some evasive maneuvers inside the cockpit.
"I was thinking I better get my head down and brace for impact," Daniels said. "You never know what's going to happen when you're in the air."
After flipping, Daniels landed on his roof.
"I was thinking I needed to get out of this thing," said Daniels. "At that point, I wasn't sure how bad the car was. I had a pretty good idea — I couldn't sit back up. I remember sitting there, and I got a cutout in my floorboard where my shifter comes through. The stadium lights were coming through [the hole for the shifter]. I was thinking, 'I'm for sure on my top.' My head was pinned between the steering wheel and the bar [of the roll cage's halo]."
The track crew helped move the steering wheel over so Daniels could exit the car. They took him to the hospital to be checked out, where all tests came back negative. Daniels chief complaint was soreness and two black eyes that developed after the crash.
Daniels wore a RaceQuip helmet paired with a neck collar. He sat in a seat from Ultra Shield Race Products, with a Simpson five-point harness. Daniels got the car from an uncle. It was originally built in the early 2000s.
"The car was as high as the fence before it hit the ground," Daniels said. "If you drop any car from 20 feet in the air straight on its roll cage, something's going to give. In hindsight, [the roll cage] needed some more support around the driver."
Larrett Daniels says the car's finished, but, most importantly, Daniels lives another day to race another race. His brother will loan him a car to finish out the year as Daniels competes for Rookie of the Year.
"Stuff is going to happen," said Daniels. "I'm going to do my best to make my next car as safe as I can. It's my first year … but [racing is] something I want to do for a long time."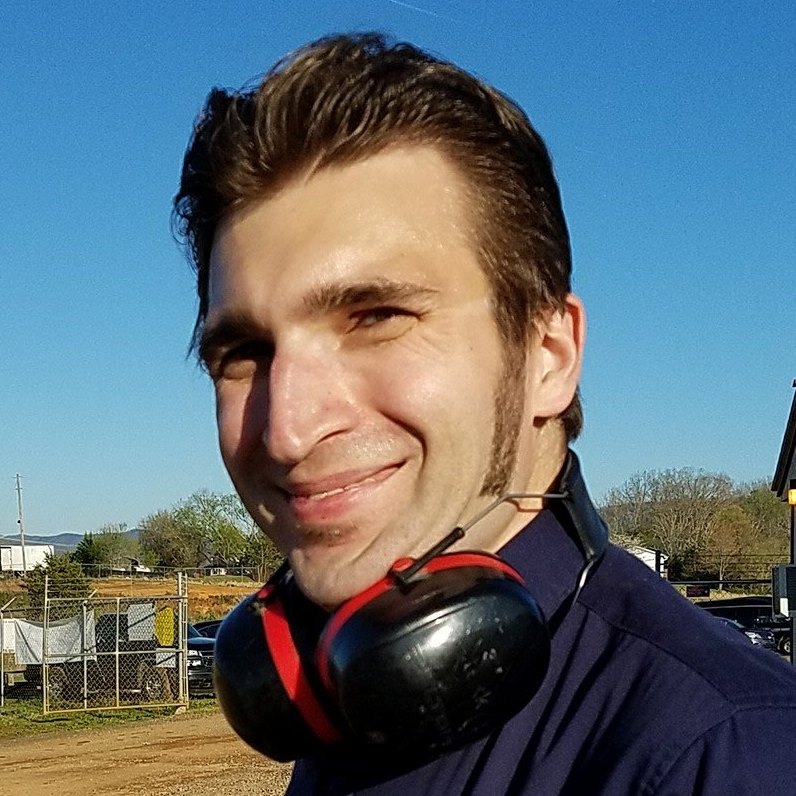 The Outside Groove Executive Editor has covered motorsports since 2000. His many awards include the 2019 Eastern Motorsport Press Association (EMPA) Jim Hunter Writer of the Year and the 2013 Russ Catlin Award for Excellence in Motorsports Journalism.