Success breeds success as Cale Pettyjohn found out. In his fifth race in a vintage sportsman car, he celebrated his second win at Delaware's Georgetown Speedway with his father, David, and mother, Emily. The week before, his first victory in a full-sized car came in the same division at Delaware International Speedway in Delmar. During the same span of time, though, he's tasted victory lane twice with another type of race car — a 1/5-scale RC dirt late model.
"The past two weeks in a row, I've won in both the RC car and the [vintage sportsman]," said Pettyjohn, 15, of Millsboro, Delaware. "Two weeks ago, it was my first super late model [win] in the RC cars and in the vintage sportsman."
Pettyjohn comes from a family of racers, which includes his grandfather, Eddie; uncles Mark and Kenny; and his father, David. In fact, Cale Pettyjohn competes in the vintage sportsman with a former dirt late model piloted by Mark — a 2010 chassis from Swartz Race Cars.
"It's definitely more secure for me," Pettyjohn said, referring to the familiarity of growing up with his uncle's ride. "I know where the car has been, what he has done to the car."
The vintage sportsman class runs as part of the Southern Delaware Vintage Race Club. The club runs two divisions together during the features — the modifieds and the sportsman. The major difference between the two is the engine. They restrict the sportsman class to 360 cubic inches max, with steel blocks and steel heads. Modifieds are a bit more wide-open. Furthermore, to repurpose Uncle Mark's car, they had to narrow its width to 72 inches.
Pettyjohn won his first race from a starting position near the front. However, his second victory didn't come as easy. Rules put the last winner to the back of the grid for the start. Pettyjohn took the green in 16th, and had to pass 12 of those in his class within the span of 15 laps. That second victory may have been the one that turned Pettyjohn from a fast driver to a proficient racer.
"When I first started, the number one thing I told everybody, 'I don't have the confidence to make a pass. How do I pass?'" said Pettyjohn, who has also competed in go-karts since age seven. "But, now I get confident with each race. It feels great to be able to pass people."
With that newfound confidence, Pettyjohn anxiously awaits his next vintage sportsman event on August 12. In the meantime, he'll quench his thirst for competition in the RC car as nhe vies for his third win.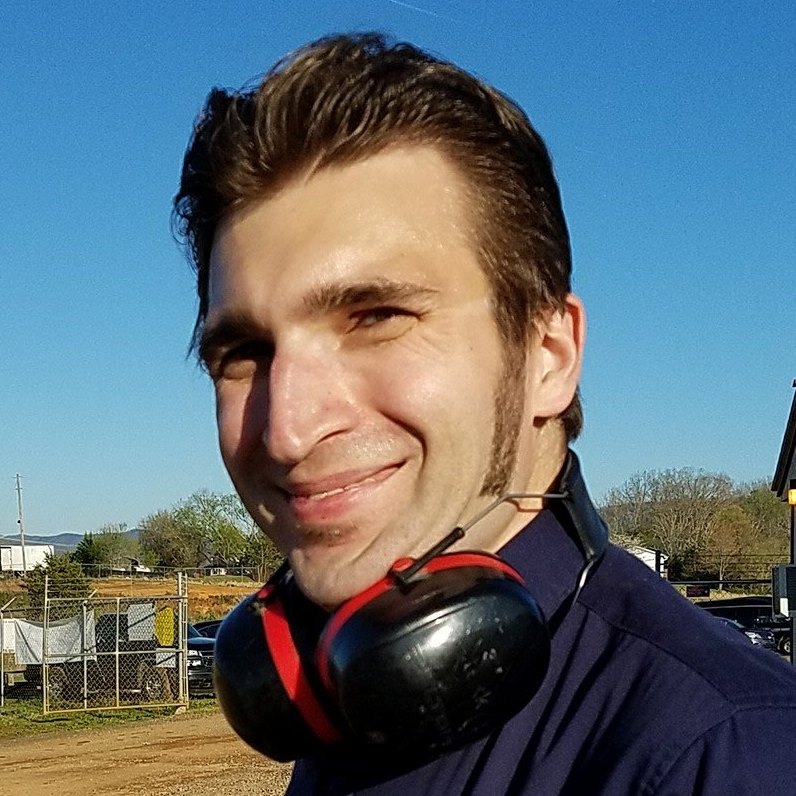 The Outside Groove Executive Editor has covered motorsports since 2000. His many awards include the 2019 Eastern Motorsport Press Association (EMPA) Jim Hunter Writer of the Year and the 2013 Russ Catlin Award for Excellence in Motorsports Journalism.