It wasn't an easy road to the Bristol Dirt Nationals for hornet driver Bill Weller. Nevertheless, his unyielding determination paved the way for him to compete at Bristol Motor Speedway in Tennessee.
"We hit large snowstorms on the way down, [with] whiteout conditions, and it took us about 12 hours," said Weller, 40, of Le Roy, New York. "We have a 2003 Chevy truck that's pretty rusty, an open trailer, a bunch of tires, a small toolbox, and a couple of odds and ends … in totes."
Then, during Tuesday's portion of the Bristol Dirt Nationals, Weller experienced a setback.
"We blew an engine," Weller said. "We found one on the Internet, pulled out the old one, and changed in a junkyard engine."
Weller built his 2009 Honda Civic Si hornet himself.
"Everything is handmade — roll cage, engine, brackets, bumpers," said Weller. "We can't afford to buy new. Many pieces that I've made are out of scrap pieces laying around the garage."
While Weller does the majority of the work on the car, he's fortunate to have friends who believe in his dream.
"I mentioned [to my friends] that I'd love to run Bristol," Weller said. "They said, 'Yeah, we'll help you.' They started chipping in — $100 here, $100 there. And, some of them made it down here with me. We're a big family — I wouldn't want anyone else by my side."
Weller's actual family also helps out. That includes his wife, Karie, and five children — Keara, 15; Shane, 12; Olivia, 10; Vanessa, 8; and Samantha, 4. Their efforts created the paint scheme carried on Weller's car.
"It's Rust-Oleum Safety Yellow — me and my wife painted it with spray cans," said Weller. "The splatter paint effects were all done by my kids. We gave them some brushes and paint, and said, 'Go ahead, have fun.' There was paint in hair, and on faces and clothes, and on windows and door handles at the house. We were cleaning door handles for a week. It was all in good fun. Everybody had a riot."
Bill Weller works by day as a maintenance technician on the machines that produce contact lenses at Bausch + Lomb. Despite providing for a family and his modest means to race, he makes it work. Weller finished his car at the end of July. He raced it at his home track, Genesee Speedway in Batavia, New York, where he took three feature wins. Now, he's enjoying competing at a track that some of stock car racing's best have turned laps on, Bristol Motor Speedway.
"Racing is time and money," Weller said. "You can definitely make up for financial deficits with time. That's why it took me a year and a half to build this car…. But, I'm living a dream."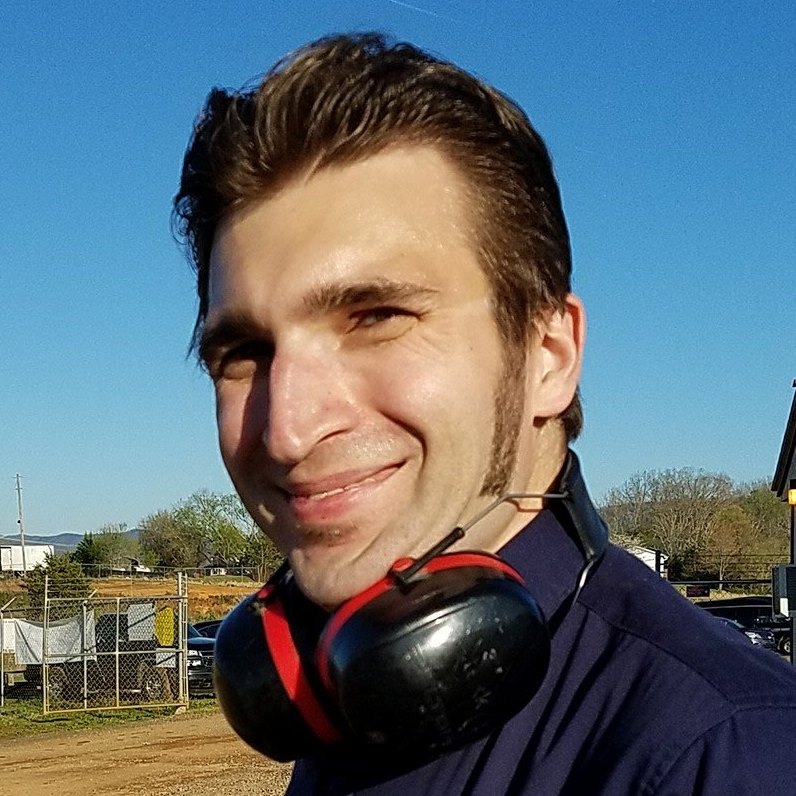 The Outside Groove Executive Editor has covered motorsports since 2000. His many awards include the 2019 Eastern Motorsport Press Association (EMPA) Jim Hunter Writer of the Year and the 2013 Russ Catlin Award for Excellence in Motorsports Journalism.