The short-track racing scene lost one of his wisest sages, Bill Callen, on January 2. Callen, 75, of Merrimack, New Hampshire, made an impression on many people who encountered him. That included those trying to make their way in the sport, such as promoters Bob Guptill and Josh Vanada, and fellow radio communications vendor, Ricky Adams.
North East Mini Stock Tour (NEMST) promoter Bob Guptill became acquainted with Callen when Guptill started his series at age 23 in 2009. Guptill took his tour to Lee USA Speedway in New Hampshire, where Callen at the time served as a pit steward and later race director. After his stint at Lee USA Speedway, Callen worked with NEMST in a variety of capacities. Guptill learned much of the art of dealing with racers from Callen.
"He knew how to talk to people and make things right," said Guptill, of Lewiston, Maine. "He could explain what he needed to do without raising his voice. Bill was clear and precise. Everybody respected him. He was one of those guys who you looked up to."
Josh Vanada operates JDV Productions. Through that, he promotes four NASCAR Whelen Modified Tour races — at Claremont Motorsport Park in New Hampshire (July 29), Lee USA Speedway (May 21), Jennerstown Speedway in Pennsylvania (May 28), and Monadnock Speedway in Winchester, New Hampshire (June 18). Vanada got to know Callen when Vanada worked as general manager at Thompson Speedway Motorsports Park in Connecticut. Vanada remembers two pieces of advice Callen instilled in him.
"One, it's a small sport — no man is an island in the game," Vanada, of Attleboro, Massachusetts said. "The second one, which we had a bond over, always be constantly improving. Find ways to make things better, no matter how small we thought they were."
Those improvements sometimes came directly because of Callen.
"[Bill] did a lot more than just officiating races," said Vanada. "He made upgrades to our scoring system and hospitality areas. People thought he was only there on race day, but he was there in between as well."
In his later years, Bill Callen operated Racing Communications. Through that business, he met Ricky Adams, who owned Trackside Communications of South Carolina. Adams will now take care of Callen's customers.
"I was in the same type of business he was, and I was in a crunch and needed radios in a hurry," Adams, of Taylors, South Carolina, said. "I saw him on Facebook Marketplace, we talked, and we became really good friends over the next four to five years. Bill made my business what it is today, because of his knowledge. He's one of those guys I could call at 10 o'clock at night and he would walk me through stuff. Bill's going to be missed because of who he was. He loved helping people."
The racing scene has lost a great man in Bill Callen. However, his legacy lives on. Not only through Adams, Guptill, and Vanada, but through the countless others his life touched. If you want to honor Callen, perhaps we all can take a page from his book. Do something good for the sport, without seeking attention from it. Your actions will speak louder than words.
"Anyone who talks about themselves a lot, Bill was leery of them," said Vanada, "because Bill was so focused on serving other people and doing good."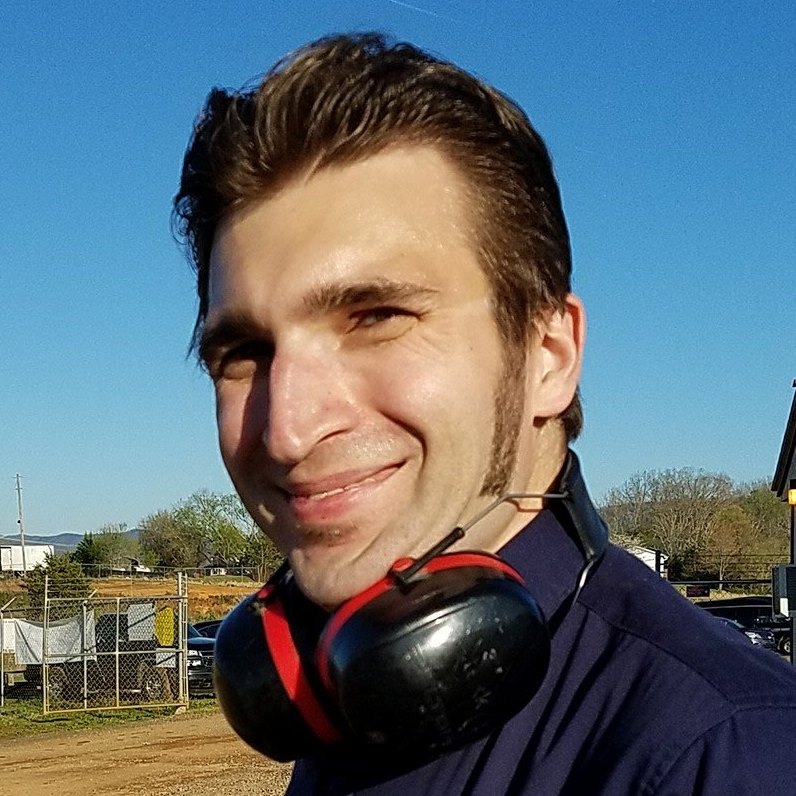 The Outside Groove Executive Editor has covered motorsports since 2000. His many awards include the 2019 Eastern Motorsport Press Association (EMPA) Jim Hunter Writer of the Year and the 2013 Russ Catlin Award for Excellence in Motorsports Journalism.