Ricky Sanders, the founder of Pitboxes.com, just needed a way to get his toolbox from point A to point B during a NASCAR Sportsman race at Charlotte Motor Speedway. His solution in 1990 sparked a venture that grew into a thriving business.
"They had us park on the road course, which is a pretty good hike to pit road," said Sanders. "I put my toolbox on pneumatic tires and somebody saw it. They wanted one, so I built them one. It then snowballed from there."
Sanders started by placing off-the-shelf toolboxes within a frame he fabricated, which had pneumatic tires on it. Sure, some toolboxes then had wheels, but they used casters, with hard wheels. Pneumatic tires more easily roll over imperfections on the ground, where a small pebble could stop a caster dead in its tracks. Sanders then shifted to building the entire cart straight from his Georgia base of operations.
"What we are building today is all CAD-drawn, where we use laser-cut aluminum sheets to form our boxes," Sanders said. "We weld it all together and form a unibody style of construction, instead of using other people's toolboxes."
Today, Pitboxes.com serves many markets, including those outside of auto racing.
"We send them all over the world," said Sanders. "Motorsports is our biggest market. We also do a lot of stuff outside of motorsports, including for disaster relief, military, industrial, maintenance, and sports. Many college teams have our boxes for football."
One of the finest examples of his company's handiwork is this pictured small double pitbox. It works well as a mobile toolbox for your pit — and especially comes in handy for races with hot pit areas.
"Hook it up to the back of a four-wheeler, throw a few tires on it, and you're ready for any kind of emergency during the race," Sanders said.
It measures 24″ wide by 72 " long by 46″ tall. Within those confines offers an incredible amount of space.
The small double pitbox from PitBoxes.com comes with a durable spray-on liner covering the top. A tough powdercoating covers the rest of the pitbox. It comes standard with a choice of the patriotic colors of red, white, or blue, as well as black. PitBoxes.com also offers custom colors.
The small double pitbox retails for $5,200. The model, as shown here, features an optional clamshell that provides even more space on top. That option sells for $1,100.
Ultimately, Ricky Sanders sums up the mission of Pitboxes.com as the following.
"We offer mobilized organization," said Sanders. "We get you from point A to B and you'll be organized when you get there."
Source
Pitboxes.com
Stockbridge, Georgia
888-274-8679
pitboxes.com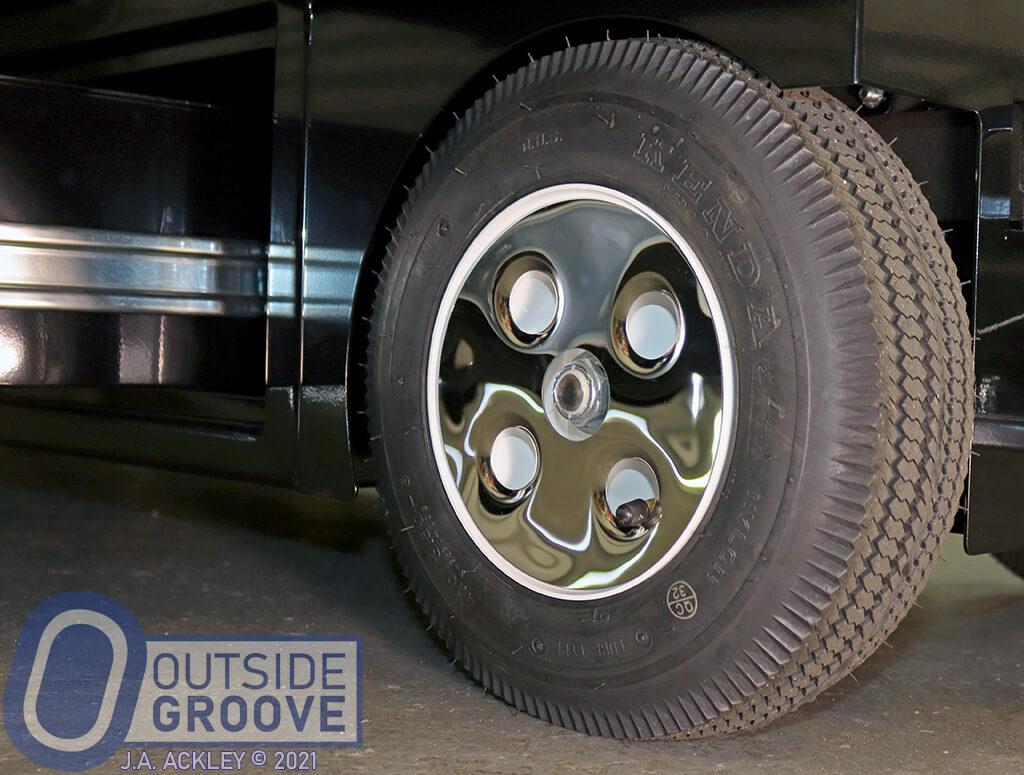 Outside Groove Note of Transparency: Pitboxes.com paid for the production of this article. The content was subject to approval of Pitboxes.com.