It seemed as if nothing could stop Ryan Heuser from winning the 2020 championship at Riverside Speedway and Adventure Park in Groveton, New Hampshire. Not 10 years of cobwebs from not racing a car. Not an eye injury. Not Covid-19.
Prior to 2020, Heuser last raced in 2010. Since then, he satisfied his racing itch through iRacing.
"The thought of racing again was sort of bouncing around in my head for several years," said Heuser, 31, of Morrisville, Vermont. "iRacing had helped me fend off the addiction for a few years, but it never quite felt the same as being in a real race car. In the fall of 2019, I just decided that I couldn't wait any longer. I knew I'd have regrets if I didn't take another shot at racing. My wife and I discussed it and I decided to proceed with building a car."
Little did Heuser know what 2020 would hold for him.
Full Circle from Sim Racing
Ryan Heuser started racing online via the NASCAR Racing series of computer games made by the Papyrus Design Group. He then moved into a real race car.
"June 14, 2003, was my 14th birthday and the day of my first race at Riverside," Heuser said. "My uncle Dennis bought an old street stock for me. I raced a few times in 2003, several times in 2004, and a full season of street stocks in 2005."
Heuser continued improving in the street stocks, but it didn't come easy.
"The biggest challenge we had was lack of experience with how to set the car up," said Heuser. "We made a lot of mistakes. We also never spent much money. It definitely made things harder, but it also taught me how to be resourceful. Our biggest success back then was finally learning what was necessary to be competitive. We slowly became a top-five car. We were fortunate to pull off a few victories in the street stocks in 2007."
Heuser continued to race, but not full-time.
"As I got older and had more obligations it became harder to dedicate the time and resources necessary to be competitive," Heuser said. "We ran a few street stock races in 2008 and 2009, but we weren't relevant at all. I didn't feel like racing unless we could compete for victories. In March 2011, my biggest supporter, Uncle Dennis, passed away. I sold my cars and most of my racing equipment."
Heuser wanted to return to the sport eventually.
"I was never okay with how racing ended for my family and I," said Heuser. "Reaching a modest level of success and then sort of fading out was a crappy feeling. Running an odd enduro now and then wasn't really scratching the competitive itch."
Let's Go Racing
In fall 2019, Ryan Heuser started preparing to return to the sport. Over the winter he built a car to race in the bone stock 4 division at Riverside. As more in the U.S. became aware of Covid-19 in early 2020, Heuser and his wife came down with what he believed was the illness.
"My wife and I got extremely sick right as Covid was becoming a hot issue," Heuser said. "My wife works in a school with many students that had been traveling all over the world. Covid tests weren't as readily available at that time. Our doctor advised us to stay home and have no contact with anyone for a minimum of two weeks. After about six days I mostly recovered. [My wife] was down for about 10 days. During the second half of quarantine, I actually made a lot of progress on my race car."
Having survived the illness that caused a once-in-a-lifetime pandemic, Heuser hoped things would return to normal. Days before Riverside's season opener, his return to racing was threatened.
"I was preparing the race car and a small chunk of metal somehow got lodged into my eye," said Heuser. "The ER doctor and nurse were unsuccessful in their attempts to remove it. My eye doctor was finally able to remove the piece, but it took several days before it was all healed."
Determined to Race Again
Despite a badly irritated eye, Ryan Heuser returned to racing for the season opener at Riverside. He did so in grand style, winning the feature.
"The first success was just making it to the track to compete that weekend," Heuser said. "Getting our first win in the first event was huge. After 10 years away from racing, there was some rust to knock off. I knew from the first lap that the car had the speed. It was the most pressure I've felt as a driver. I felt like I had to win. There's nothing like having 13 years since the last win for motivation."
The win provided a sign of things to come for 2020. In 10 events, he finished in the top five 10 times, with nine podiums and six wins en route to the championship.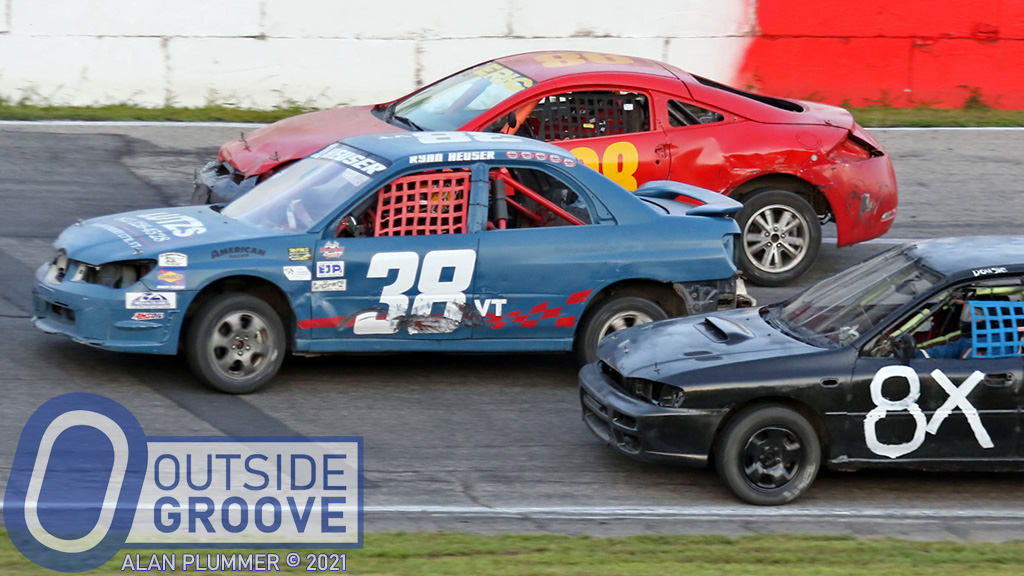 What the Future Holds
At Riverside's Fall Brawl in October, Ryan Heuser ran his bone stock 4 in the formula four class.
"I felt that we could be competitive with that car, even against a stronger field," said Heuser. "We won a heat race and ended up second in the feature."
Heuser, reenergized by his experience in 2020, looks to continue racing in the formula four division this year.
"The amount of sponsorship we secure will dictate the extent of our schedule," Heuser said. "I'd rather run less races and be as competitive as possible instead of running a full schedule and compromising our performance."
Regardless of the number of races he runs, if Heuser proved anything last season, he's going to find a way to become a factor for the win on any given night.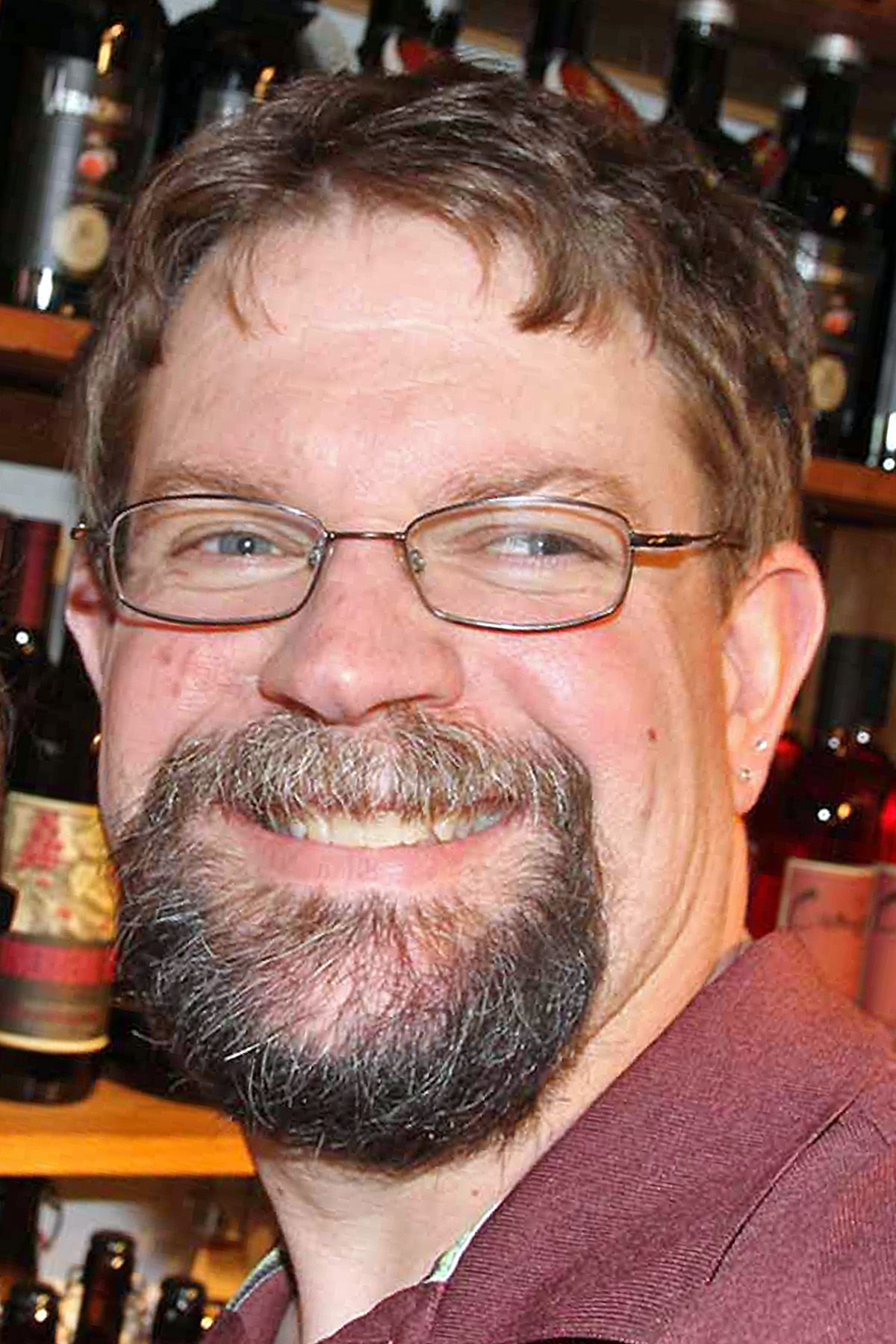 The Outside Groove contributor first started photographing auto racing in 1997, with some of his work appearing on the original Outside Groove. The award-winning writer and photographer from Vermont has covered the sport throughout New England, New York, and Canada.