Since 1977, Ken Schrader has hit the road for opportunities to race. While only 20 days into 2021, Schrader managed to cross the country once and is on his way back. He's already raced six races at two tracks — the Talladega Short Track in Eastaboga, Alabama, and Cocopah Speedway in Somerton, Arizona.
Advertisement

"We drove from Talladega to St. Louis to Arizona, and back to St. Louis," Schrader said from the road on Tuesday. "We're off to Charlotte, and then on to Georgia to race before we race in Florida. It's 26 hours from Cocopah to St. Louis, 12 hours to Charlotte, and eight more to Volusia, with Georgia being a stop on the way."
Schrader spent 29 years in the NASCAR Cup Series, from 1984 to 2013, amassing 763 starts. He travels differently than when he steered race cars at that level.
"I had a plane for 22 years, and now I'm riding in the truck with the boys," said Schrader, 65, of Fenton, Missouri. "Sure, time on the road wears on you, but it doesn't wear on you enough to want to quit."
He also points out that he still enjoys amenities while traveling.
Advertisement

"We're not sitting in the back seat of a pickup," Schrader said. "We have an extremely nice motor home pulling a trailer. I'm on the phone, on the computer, making food, and taking a shower while we're heading down the highway. We are by no means roughing it."
Dirt modifieds attract the majority of Schrader's attention nowadays.
"I can load my trailer with two cars, throw in a bunch of tires, and run just about anywhere in the country," said Schrader. "What is great about modified racing is that you pay for your pit pass at 4 p.m., go out for three laps of practice, qualifying, and then you're racing."
Schrader described the different mindset of pavement racing.
"You start practicing at 10 a.m. and race at night," Schrader said. "That's a lot of time and expense that you don't see in dirt racing.
"There are a lot more dirt tracks than asphalt tracks — it's a lot easier to find places to race. I can load up, get on the road and race for two weeks. You couldn't do that on pavement — the rules are different everywhere.
"It's not that I don't like asphalt racing, but it's just different than dirt racing. I'll still drive in some asphalt races this year and thoroughly enjoy it."
Schrader hopes to log 75 or more races in 2021.
"We will easily make that number," said Schrader of his goal. "We raced in 49 events last year, even though I started late because of shoulder surgery and Covid-19 messed up everyone's schedules."
Ultimately, Ken Schrader loves racing. He even jumped into a IMCA sport compact at Cocopah. Schrader said he won't turn down a good ride.
"Racing is shear enjoyment — it doesn't make any difference what car you are driving or what the track surface it is," said Schrader. "I'm having fun racing. I don't have to do it, but I can't imagine not doing it. I just don't want to stop."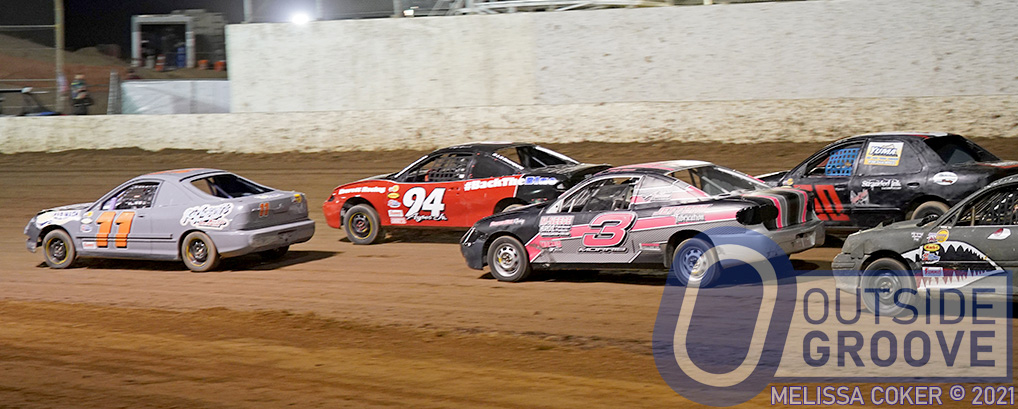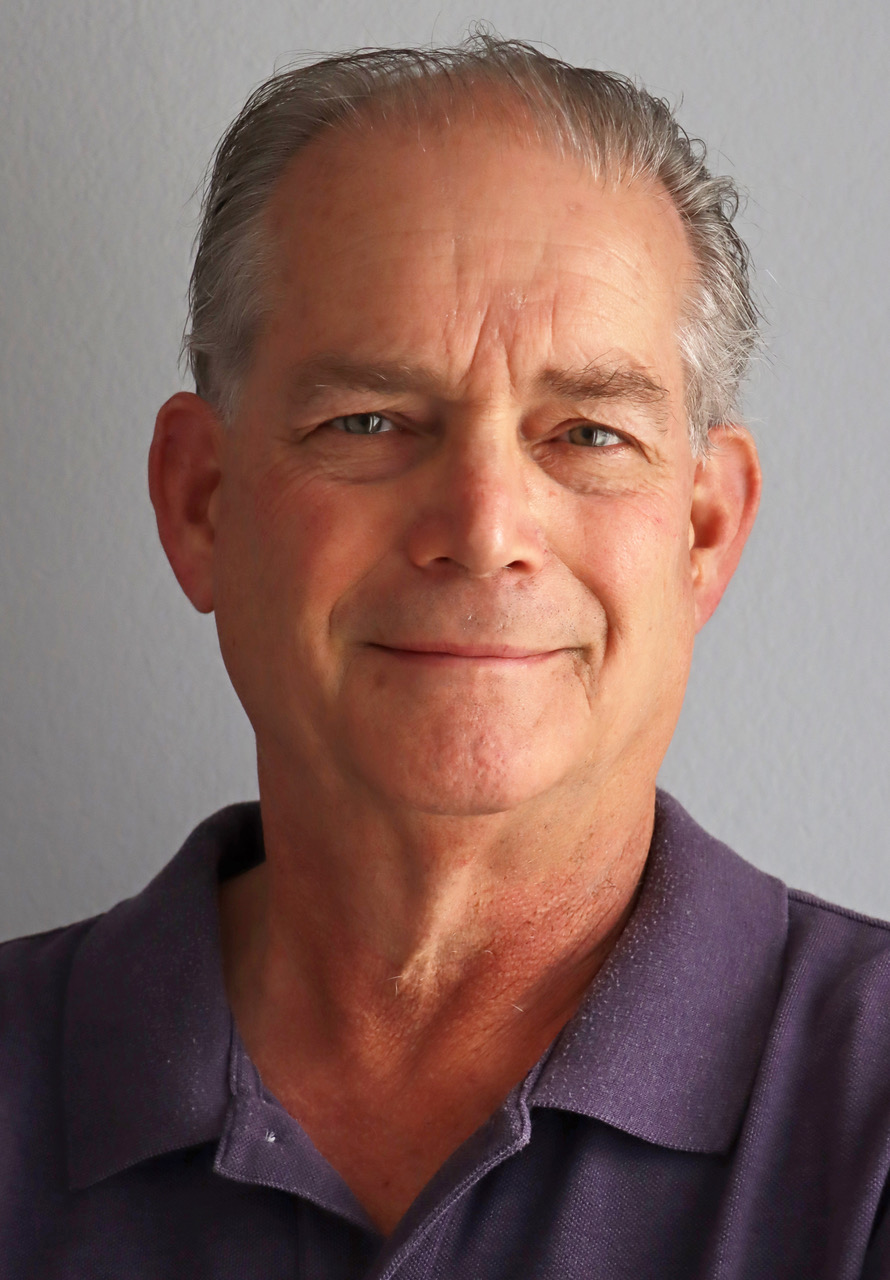 This year marks the Outside Groove Director of Photography's 50th year of covering auto racing. Adaskaveg got his start working for track photographer Lloyd Burnham at Connecticut's Stafford Motor Speedway in 1970. Since then, he's been a columnist, writer, and photographer, in racing and in mainstream media, for several outlets, including the Journal Inquirer, Boston Herald, Stock Car Racing, and Speedway Illustrated. Among Adaskaveg's many awards are the 1992 Eastern Motorsport Press Association (EMPA) Ace Lane Photographer of the Year and the 2019 National Motorsports Press Association (NMPA) George Cunningham Writer of the Year.