When it comes to finding quality family time, the Woodards center theirs around racing. At Thunder Road in Barre, Vermont, you can find father Jason (center) and his two children, Kelsea (left) and Tanner (right), steering race cars. Family friend Bryan Wall Jr. also races a ride from their fleet. A legion of friends come to help while mother Kobie and extended family support them from the stands.
Father — Jason Woodard
The Woodards' racing lineage dates back to the 1970s, when Jason's grandfather, Bernard "Bing" Woodard raced at the now-defunct Dog River Speedway in Northfield, Vermont. Jason, of Waterbury Center, Vermont, first moved into the driver's seat in a 2009 enduro at Thunder Road.
"I ran the car so hard the front brakes were red hot," Jason said of his first race. "I blew the front seals out causing the wheels to catch on fire. That happened in turn two. I raced it around the track and pulled in front of the safety trucks in turn one so they could put the fire out."
Undeterred by his fire-filled debut, Jason is now a fixture in the flying tiger class at Thunder Road. He has won four championships in the class (2014, 2017, 2019, 2020). He has won flying tiger races at several other tracks as well.
Daughter — Kelsea Woodard
Kelsea, started racing at 14 years old in 2014. Like her father, she struggled during her first time in a race car. Kelsea raced a Ford Ranger in a kids truck class at White Mountain Motorsports Park in North Woodstock, New Hampshire.
"I went out for my first practice and it didn't go so well," said Kelsea. "I was just learning how to drive a standard [transmission]. On one of the practice laps I needed to shift into the next gear and accidentally missed and the truck started doing funky things because I was in the wrong gear. At the time I had no idea why the truck was doing these things. I pulled down into the infield and just stopped. I had a total meltdown and said, 'I'm done.'"
Kelsea came back next year during an opening practice and had a much better time.
"Over the winter I matured as an individual," Kelsea said. "Before going to the track, we did some more practice with shifting. It was a much better experience. It went so well that I haven't looked back since then."
Kelsea moved up to street stocks, where she earned Rookie of the Year at Thunder Road in 2016 and Most Improved Driver in 2017. After that, she progressed to flying tigers in 2018. Kelsea finishes regularly up front, but still seeks her first trip to victory lane. Nevertheless, Kelsea enjoys making memories with her family.
"In one of the races, Dad and I finished in the top three to make it the first time ever in track history that a father and daughter finished in the top three," said Kelsea. "It was an amazing experience."
Son — Tanner Woodard
While Tanner loved hockey, at age 13, he wanted to give his family's pastime of racing a try in 2018.
"I played hockey since I could skate at age three … [traveling] all over New England and Quebec," Tanner said. "I knew Mom and Dad spent lots of money supporting my love of hockey, but I really wanted to race. Dad asked if I would be committed to racing like I was hockey. I told him I [would be]. So, he agreed to let me race go-karts. I was fortunate to win championships in both classes I raced in."
Later that summer, Tanner's father picked up a Ford Mustang street stock for him to try and then Tanner proceeded to race that division full-time in 2019.
"I went to my first race pretty nervous knowing how good the drivers are, but I set goals," Tanner said. "I didn't want to get lapped and I wanted to earn respect from others. It went great. In 2020, I ended up second in points with two wins."
Like Family — Bryan Wall Jr.
In addition to the three flying tigers the Woodards field for themselves and the street stock for Tanner, they also have another flying tiger for Bryan Wall Jr. Wall, of East Kingston, New Hampshire, is an honorary member of the Woodard family.
"Back in 2018 we sold Kelsea's Mustang to John Wall Sr. [grandfather to Bryan Wall Jr.]," said Jason. "The Walls are such a nice family that we made Bryan Jr. part of our family, too. We treat him the same as Kelsea and Tanner, and expect commitment and results from him."
Wall won two Flying Tiger races this year.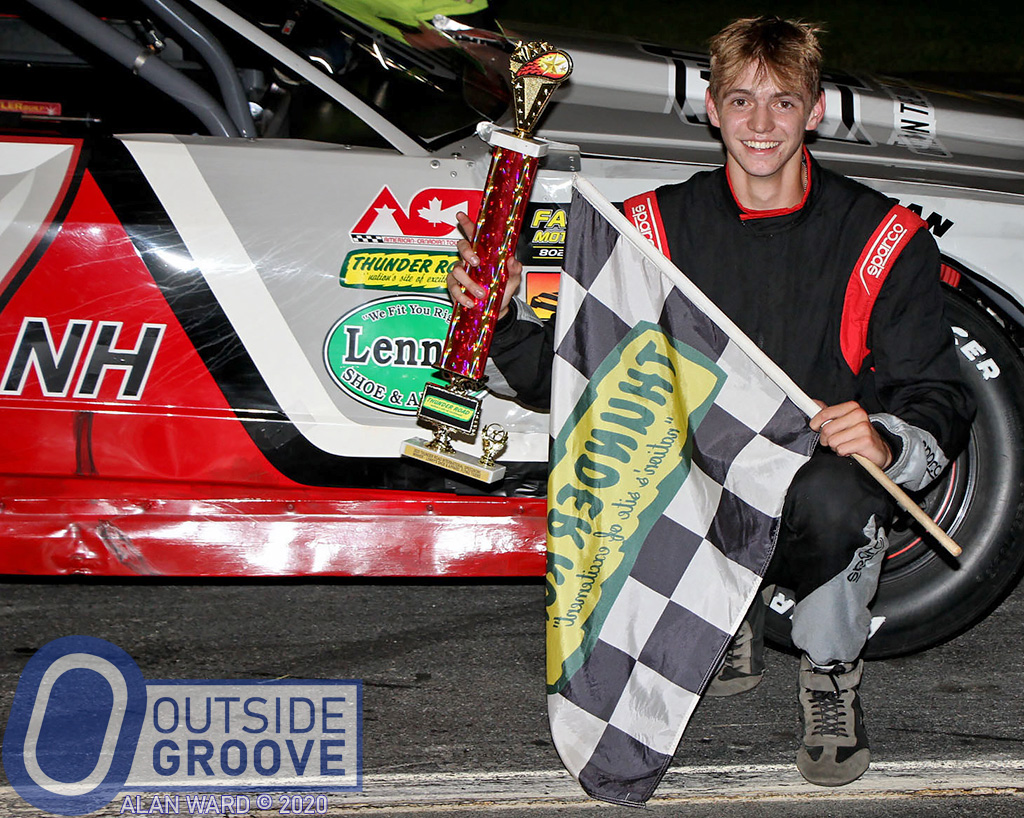 Logistics of a Multiple-Car Team
Five cars last season required careful coordination for the Woodards, beginning at the shop.
"During the summer, we have a strict schedule that needs to be followed to ensure all the cars can get the necessary attention to be competitive each week," Jason said. "We have two garages with oversized bays on our property. One is known as "The Shop," where most of the work happens on the cars. All setups are done in what we call "Mom's Garage," which is where we also do vinyl work or body touch-up. We also use a neighbor's garage, if we need to."
The Woodards have an army of friends that help both in the shop and at the track, including Eric "Eddie" Austin, Steve "Gup" Guptil, Shane Paul "Baby Doll" Cannon, Stanley Lamson, [late model racer] Brooks Clark, Shawn Nelson, Zac Catterall, Scott Guyette, Connor Guyette, Hallie Nelson, and Madison Vasseur.
Then, they have to get the cars to the races. Five different trucks and trailers hauled the five cars. They park them strategically at the track.
"My trailer and Kelsea's have all the parts, along with nitrogen, so we put [Tanner's and Bryan's cars] in the middle," said Jason. "We share the entire crew for all the cars, with people doing certain jobs."
Jason, Kelsea, Tanner, and Bryan constantly interact.
"I spend lots of time understanding what the track feels like so I can not only adjust my own car but also have discussions with each of [the other drivers] to see what they think," Jason said. "I make them do their own adjustments during practice and then we discuss after."

What Next Season Looks Like
Although Jason and Kelsea have raced each other regularly in the flying tiger class, Tanner joined the fray in October at Oxford Plains Speedway in Maine. All four of the Woodard "family" finished in the top 10 — Jason earned a second, Kelsea a fourth, Bryan an eighth, and Tanner ninth.
In 2021, Tanner joins the rest of the Woodards full-time in flying tigers, reducing the fleet of Woodard race cars to four. Ultimately, Jason feels grateful of his family involvement in the sport.
"I have had one hell of a career," said Jason. "I've spent countless quality hours with the kids in the shop and at the track. That is something I will always cherish. At some point it will be time to pass the torch to these young guns. I'm not done yet, so they better be ready for a battle! I look forward to many great runs for all of us and adding to our memories together."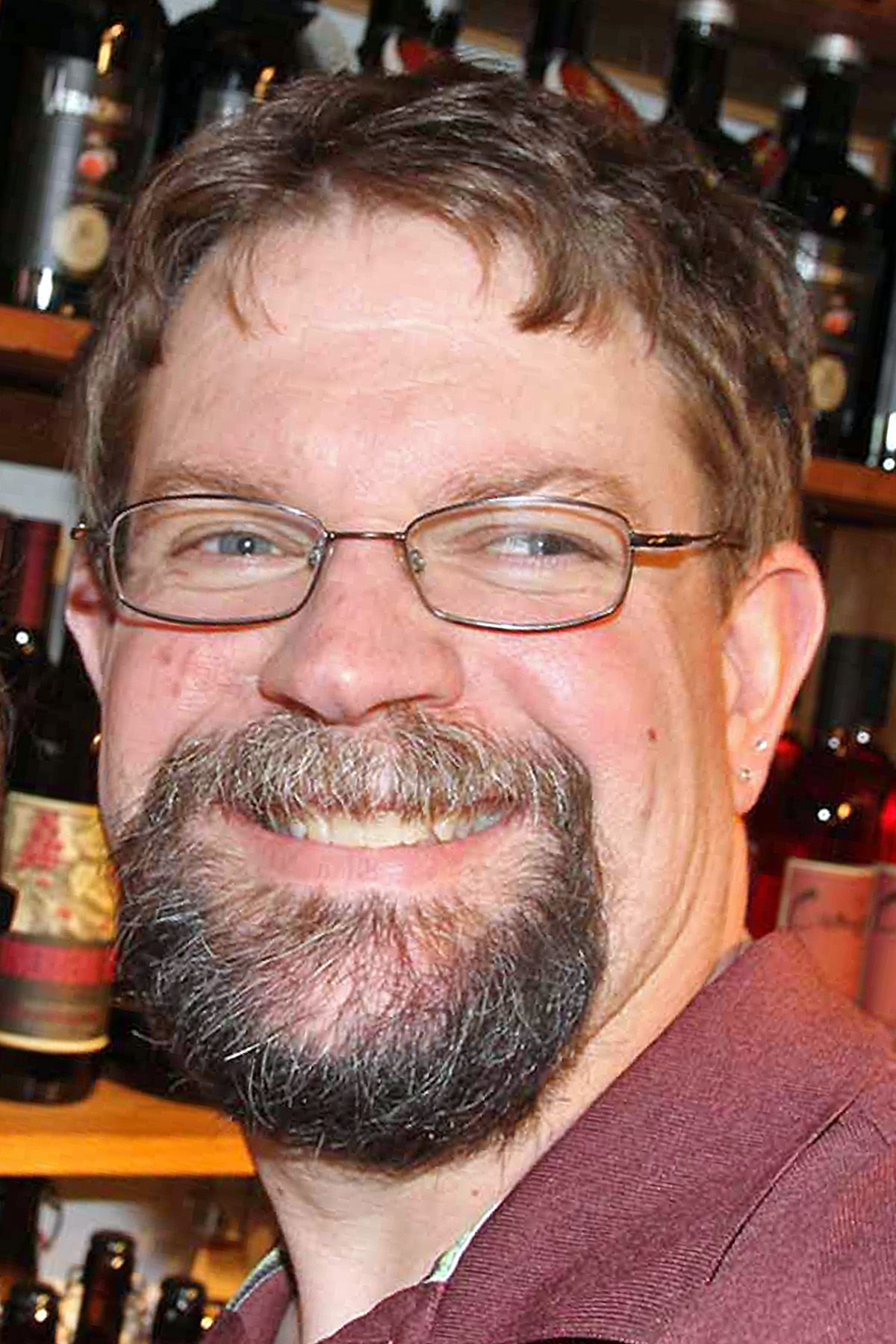 The Outside Groove contributor first started photographing auto racing in 1997, with some of his work appearing on the original Outside Groove. The award-winning writer and photographer from Vermont has covered the sport throughout New England, New York, and Canada.