Port Royal Speedway draws hundreds of cars and thousands of fans to its oval in Pennsylvania. Yet, a decade ago, today's showpiece of a short track faced near extinction as the facility deteriorated.
Hard Times
"The surface was in bad shape and the track was dirty and dusty — [the track] was all but closed," said Port Royal Speedway promoter Steve O'Neal, a Port Royal resident and former president of the Juniata County Agricultural Society that manages the property. "It's a fair-owned track, with a non-profit organization [running it] … in a county with a population of 24,000 — one of the smallest in the whole state."
O'Neal, 64, was Port Royal Speedway's promoter when he served on the fair board during the 1990s. When he left, the track went downhill. In 2011, the fair hired him to run the track again as an independent contractor.
"I have a full-time job — promoting is my side job," said O'Neal, who works as a production manager for a leaf spring manufacturer. "Racing is my passion, my hobby, and my release valve."
Improving Port Royal One Step At a Time
O'Neal said his formula revolves around building an upside-down pyramid. It starts at the ground level, with the track's surface.
"The first year we focused on getting decent clay down on the track," O'Neal said. "With the fair board being a non-profit, the profit made was put back into the facility. As the track improved, more drivers came, and the racing got better and better."
Then they invested in new guardrails, both on the inside and outside of the track, and upgrading the surface once more. They sculpted the former horse track into a wider, more raceable surface. Volunteers did all the work.
"The track crew is mostly fair board members, with some local help," said O'Neal. "We have a bunch of retired guys who spend more time here than they did at their jobs when they were working. They love racing, love the track, and they made it what it is today."
Improvements continued. They built a pedestrian tunnel to connect the outside of the track with the infield. Pit stalls were paved. LED lighting installed. A new pit grandstand erected, with capacity for 1,800.
If You Build It Up, They Will Come
"As more fans came, we shared the profits with both the facility and with the purse structure, building them up over the years," O'Neal said. "We limited our shows to three divisions [in] a three-hour program. We are one of the few tracks in the country with two top classes — winged 410 sprint cars and super late models."
Sprint cars and super late models race most nights, with sprint cars vying for $4,000 to win and super late models for $3,000 to win. The rotates two divisions — PASS/IMCA RaceSaver 305 sprint cars or limited late models — to run as their third class for a night.
Various series also visit the Port Royal oval, with some of the richest purses for those circuits. Those tours include the Lucas Oil Late Model Dirt Series, Ollie's Bargain Outlet All Star Circuit of Champions, Short Track Super Series, ULMS Racing Series, USAC Amsoil National Sprint Car Championship, World of Outlaws Morton Buildings Late Model Series, and the World of Outlaws Nos Energy Drink Sprint Car Series.
"We became blessed with a lot of race cars, and then came a lot of fans, and now we have all the tours stopping here for the biggest events in the area," said O'Neal. "Our style of racing keeps them coming back. There are no intermissions — just racing, racing, racing."
For general admission to its regular shows, Port Royal Speedway charges $20 for adults and $10 for students 12 to 18 years old. Kids under 12 are always free — even for specials. For the big events, general admission goes as high as $40 for a reserved seat.
"Compared to NASCAR, it's a great deal," O'Neal said. "Our Tuscarora 50 [sprint car event] has been sold out in advance for two years now."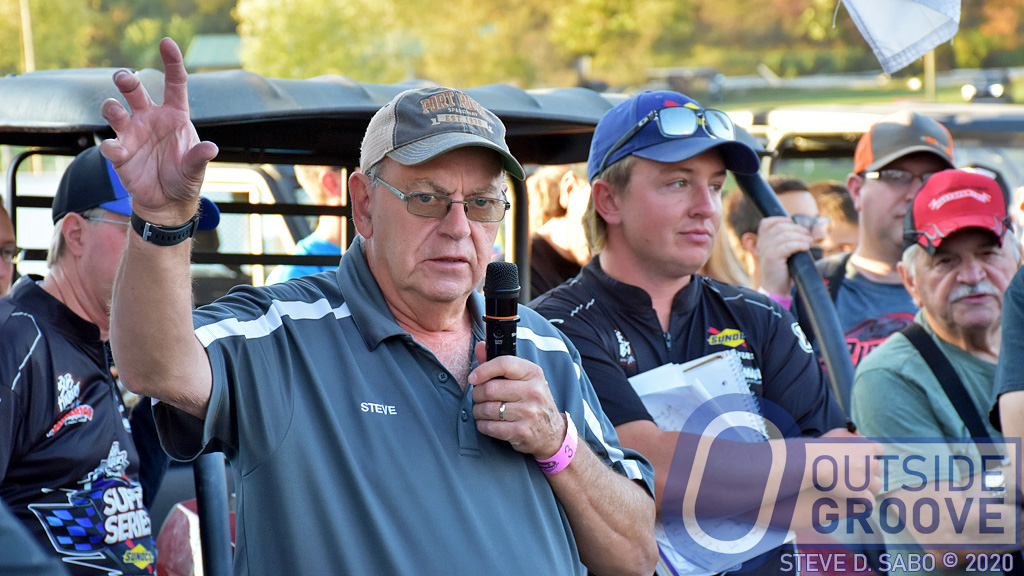 The Place to Race
When the Short Track Super Series could not hold its season-ending event at Fonda Speedway in New York, series promoter Brett Deyo moved it to Port Royal. It was so successful, Deyo scheduled the Speed Showcase 200, with $53,000 to win, at Port Royal in October 2021.
"Everything about Port Royal Speedway is first-class, all the way," said Deyo. "The place is super clean and modern. The fans have great amenities — the bathrooms, grandstands, and concession stands are all fan-friendly."
O'Neal stressed the importance of fan comfort.
"Our restrooms have attendants at both entrances at all three locations," O'Neal said. "We have a woman's restroom in the pit area. All are constantly cleaned."
Attendees to Port Royal enjoy their concessions, too.
"We have tremendous hot sausages and homemade, hand-cut French fries in addition to the normal racetrack food," said O'Neal.
Port Royal Today
Covid-19 threw a wrench into the speedway's plans, but they fought back with an aggressive campaign on social media and with local newspapers and radio stations.
"We opened the first week in March with the biggest opening day crowd in history," O'Neal said. "Then we did nothing for 12 weeks. When we started back up, we were pretty aggressive with our promotion. We got in 25 events, all packed with cars and people."
Port Royal Speedway was once the gritty track falling by the wayside. But, with grit, determination, and hard work, O'Neal and his crew of volunteers rescued a failing track and did more than brought it back from the brink of death. They created a showpiece that serves as a gleaming example of the best that dirt-track racing offers.