August 12, 2003 remains embedded in the memories of many sprint car racing people. Australian Keith Hutton, 53, lost his life in a racing accident at Southern Iowa Speedway in Oskaloosa on that day. He left behind a devoted wife, Jenny Hutton. Keith's unexpected passing shattered Jenny's heart. Soon after she found herself making difficult decisions while pondering her future and coping with her loss.
"I felt like a leaf in a whirlwind," said Jenny. "I had lost my anchor."
Jenny was as engrained in the racing community as her husband was. Many knew her as a skilled scorer at Iowa's Knoxville Raceway. After Keith's death, Jenny found it tough to revisit the storied track as well as the sport.
"All of Knoxville was Keith — it was my life with Keith," Jenny said. "While there were good memories, there were also traumatic ones surrounding his accident. My heart is still in dirt-track racing — I still follow it — but the accident had robbed me of the ability to enjoy sprint car racing."
A New Life in Racing
Jenny Hutton left the dirt-track world and ventured to a different form of motorsport. She moved to Indianapolis, where she began working for the IndyCar Series in 2006. Jenny returned to scoring, serving as head scorer for three Indianapolis 500s.
"We can't choose what happens to us, but I can control what I do about it," said Jenny. "I chose to continue living my life. I also chose to live out Keith's legacy in a positive way."
After Keith's death, Jenny had become passionate about the safety. At IndyCar, she transitioned from scoring to becoming a member of the safety inspection and accident investigation teams in 2009 until 2012.
Jenny felt that by taking an active role in the safety aspect of the sport, she could change the narrative of the tragedy that forever altered the course of her life. Jenny thought she could help prevent other race teams and families from suffering the loss that she had endured through losing her husband.
As part of the safety inspection team, Jenny ensured drivers remained as safe as possible by checking their personal safety gear and certifying them for race use.
As part of the accident investigation team, Jenny participated in research on race accidents and aided in developing changes in car design, safety equipment, and racetracks to prevent future injuries.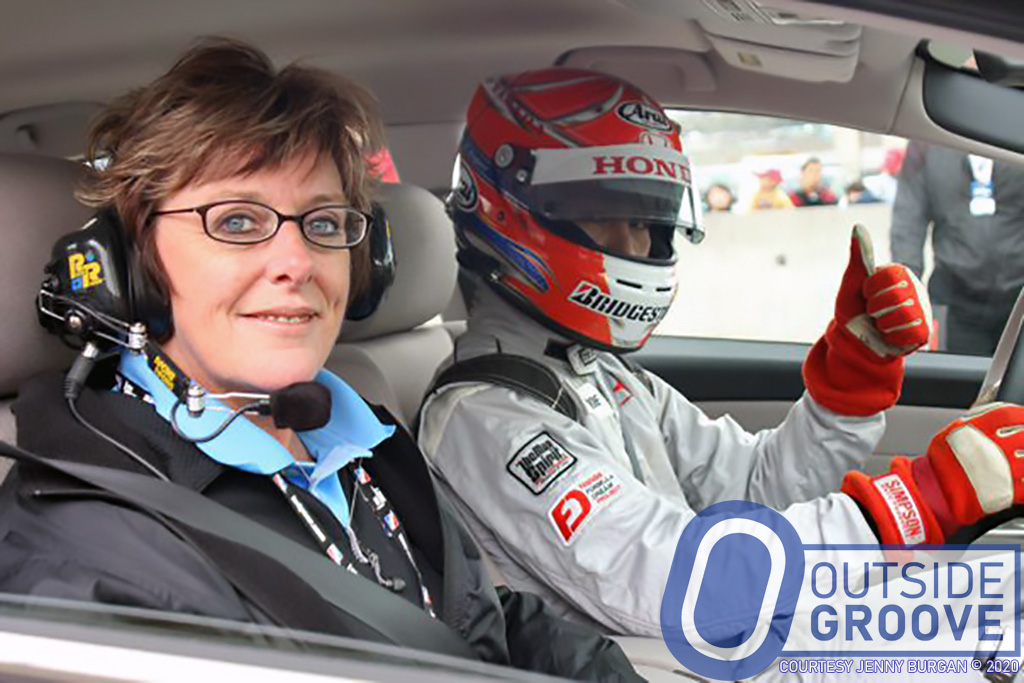 Her Contribution to the Sport
In her active participation involving safety, she found an area that required attention.
"I was walking through the garage on tech day and began noticing the amount of women as drivers," Jenny said. "I began to question what the girls were wearing as safety equipment underneath their fire suits. [I] was shocked when I found that many of them wore underwire bras — materials that in the event of an accident or fire that would be extremely harmful for them."
Jenny consulted with Dr. Terry Trammell, a longtime member of IndyCar's safety team. With his assistance along with Stand 21 Racewear, Jockey, and input from women racers, Jenny developed a FIA-certified Nomex sports bra. That led to her becoming a respected expert on safety, where she gave presentations on the topic at events such as the Performance Racing Industry (PRI) trade show.
"I wanted to change my narrative," said Jenny. "[I wanted to] surround the loss of Keith with positivity, something that allowed me to keep living my life."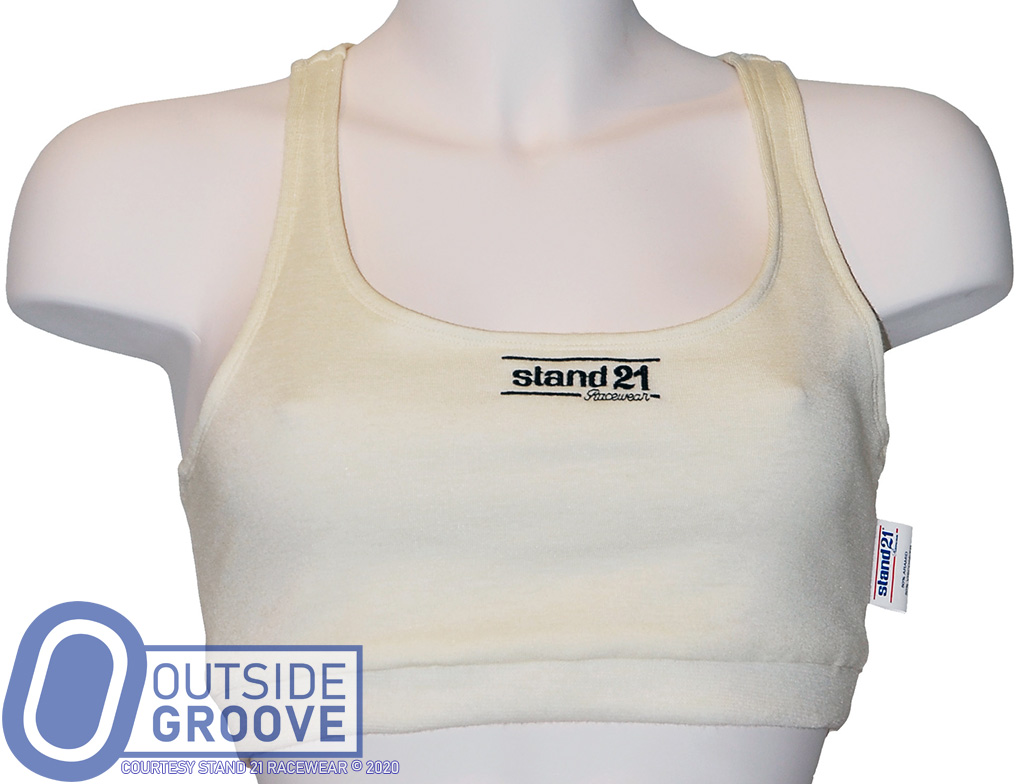 Today
Last August, Jenny Hutton returned to her native Australia with her husband, drag racing fabricator Keith Burgan (aka Roo Man). These days Jenny devotes more time to herself, enjoying other passions she holds, such as silk painting and jewelry making.
"Life is meant to be a journey," Jenny said. "We're all a thread in each of our journeys, and through that we get to go on this journey together. We should always rejoice on people getting to go forward."