The winningest car owner and crew chief in American-Canadian Tour (ACT) history, Rick Paya, has ended the greatest dynasty in the history of series.
"I have been in racing for over 30 years," Paya, of Georgia, Vermont, said. "Racing takes the majority of one's time — if you do it the right way — and it becomes hard to do anything else. My dedication to racing throughout the years often came at the expense of my family. It was great that my boys, Cory and Tyler, could join the team the last few years, but now my wife, Michelle, and I are planning to travel and see more of the country."
Paya made his mark on the ACT record books. Paya's team, RPM Motorsports, won six championships (2007, '09, '10, '11, '17, '18) and 35 features, among 15 different tracks, in 195 starts. RPM cars led 3,001 laps and took home $411,861.71 in purse and point fund money, according to ACT stats guru Michael Stridsberg. Before owning a team, Paya served as crew chief for driver Jean-Paul Cyr, winning four consecutive ACT championships, from 2003 to 2006.
We asked three drivers who drove for Paya — Cyr, Brian Hoar, and Scott Payea — to reflect on what it was like to race with ACT's most successful car owner and crew chief.
Beginnings
"Rick and I have been friends since high school," said Cyr, of Milton, Vermont. "We first raced together in the late '80s at Devil's Bowl [Speedway, a dirt oval in West Haven, Vermont,] in the pro stock division. I drove and Rick was my crew chief. When we started we knew nothing."
Paya agreed with his old friend.
"Neither one of us knew what the heck we were doing" Paya said. "We had heard about this part called the sway bar. We had no idea what it did, so we didn't put one on the car. During our first race at Albany-Saratoga [Speedway in Malta, New York,] Jean-Paul did more donuts in the infield than laps around the track. After that I figured out what the sway bar was used for."
The duo learned quick. They earned the pro stock title at Devil's Bowl in 1990. After that, Cyr and Paya went their separate ways, but both gravitating to pavement. Cyr went into ACT while Paya headed to the NASCAR Busch North Series (now called the ARCA Menards Series East).
Paya began as crew chief and car manager for Keith Lamell's Busch North team starting in 1994. On the side, Paya also started Tricky Racing Engines. As the racing business took off Paya resigned from Lamell's team in 1996. In 1998, Paya renamed Tricky to RPM Racing Engines and built a large shop to accommodate his growing operations. Paya's business continues to this day, building and rebuilding engines for all kinds of motorsports.
Reunion
Cyr won the ACT championships in 1994 and '96 with his own team. He and Rick Paya reunited at the end of 2001. After winning four ACT championships together (2003–2006), Paya bought Cyr's team and started RPM Motorsports. With Cyr as Paya's driver, they won a championship in their first year out, in 2007, which marked Cyr's seventh title.
"It was great driving for RPM," said Cyr. "The fun was always the trip to the racetracks — a lot of pranks in the hauler. Once at the track, though, it was all business. Rick is meticulous in his work, preparation, and his notes. Once a good mouse trap is found, Rick was really good at tweaking it. 'Baby steps,' he would always say [of his methodology of improving a setup]."
The duo went their separate ways for 2009, when Cyr left to concentrate on winning the late model championship at Thunder Road in Barre, Vermont, and racing the Baja 500 on a motorcycle — both of which he accomplished.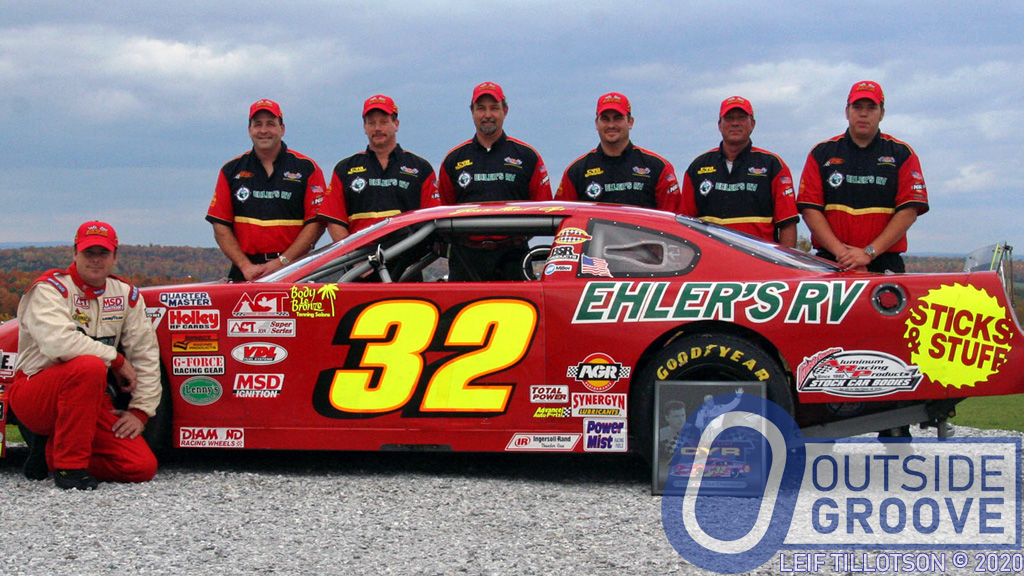 Second Wind and More Wins
Rick Paya tabbed five-time ACT champion Brian Hoar as his driver beginning in 2009. Together they added three more championships, from 2009 to 2011.
"Rick and I clicked very well together, and we had a lot of respect for each other," Hoar, of Williston, Vermont, said. "I had complete faith in him."
That faith resulted from more than Paya's record.
"Rick is an amazing individual," said Hoar. "He's got an incredible work ethic. His morals and standards are top-notch. He listens, learns, studies, and stays on top of technology. Rick never stopped studying and working."
Paya brought a high level of professionalism with his operation to the ACT Tour. Hoar said don't confuse that for spending recklessly.
"Rick was frugal," Hoar said. "He didn't waste money. He spent the money the right way."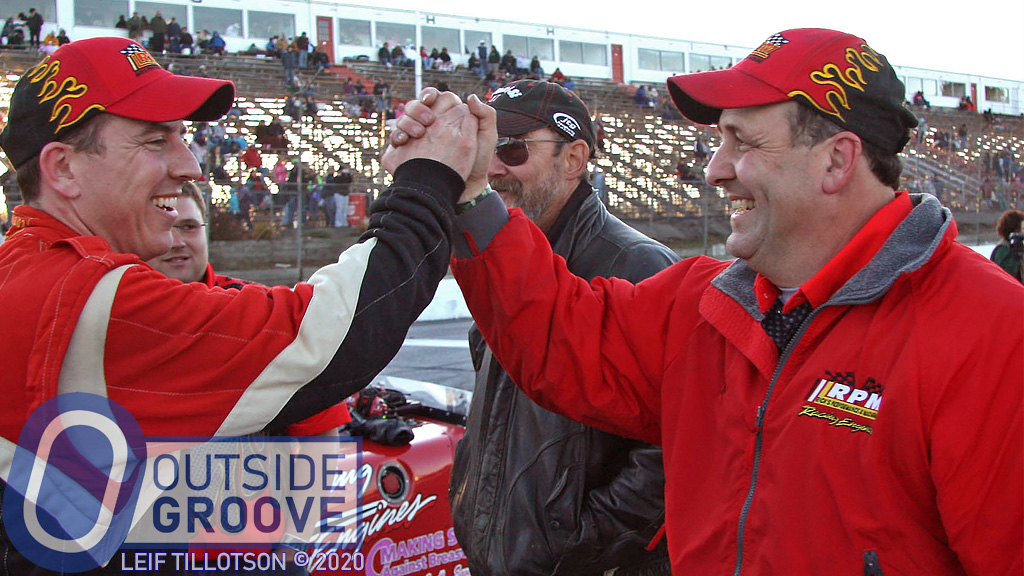 Third Time's the Charm
At the end of 2015, Hoar retired. In 2016, Rick Paya chose winning driver Scott Payea to drive RPM's cars. Payea won his first two championships racing RPM equipment, from 2017 to 2018.
"There was an instant connection, and success came right away," Payea, of Milton, Vermont, said. "There were times we didn't even need to verbally communicate. He looked at me, I nodded, he nodded, and then he went and made a small adjustment and put us in contention to win."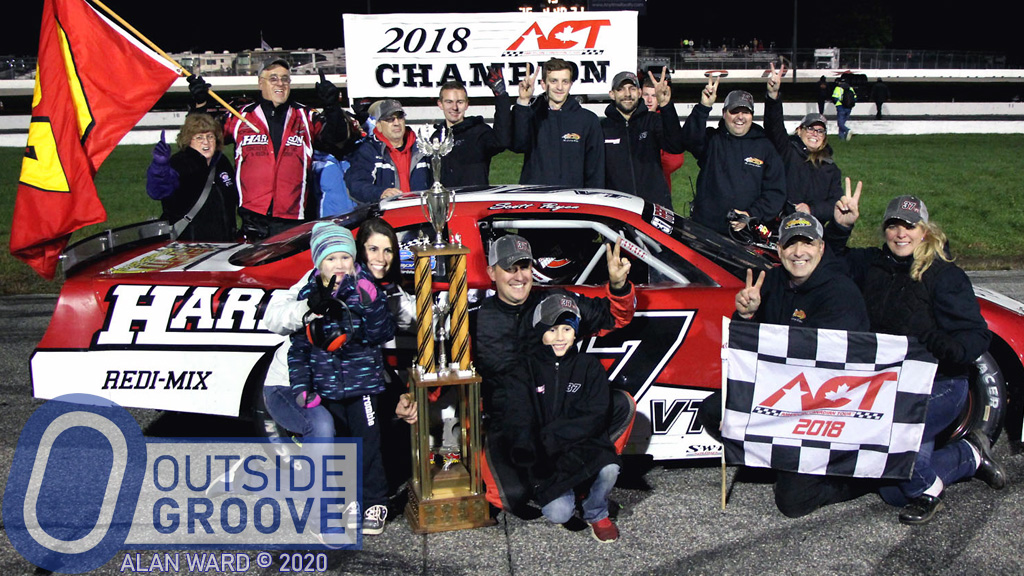 Looking Back
Although Rick Paya's career as a car owner and crew chief has come to a close, he intends to continue attending races to support his RPM Racing Engines customers. Paya's many championships and wins certainly made a mark on ACT, but his legacy lives on in other ways, too.
Andrew Hill worked at RPM Motorsports from 2006 to 2015. Now he turns wrenches as crew chief for Thunder Road late model driver Jason Corliss, of Danville, Vermont. With Corliss, Hill has 22 wins at Thunder Road since 2013. Hill cites his experience at RPM as a contributing factor to his outstanding performance with Corliss.
"What made RPM successful year after year was the structure of the race team," said Hill, of Georgia, Vermont. "Each person was given tasks that they were responsible for. If we were in the middle of practice and needed to swap to a new set of tires, every person knew what role they were responsible for. If Rick called for a change on the car, we all knew who was doing what without having to talk about it."
Austin Theriault ran 24 races in NASCAR's Cup, Xfinity, and Truck series from 2014 to 2019. Before that Theriault steered ACT cars for Rick Paya in 2011.
"Racing for RPM was a big step for me at that time," Theriault, of Fort Kent, Maine, said. "Brian [Hoar] and Rick were a powerful combination, and I realized quickly I had a lot to learn. I was thankful for the time with them because it helped me realize where my weaknesses were. I went on later to find success, and I credit my time at RPM for lighting a fire under me to continue to improve."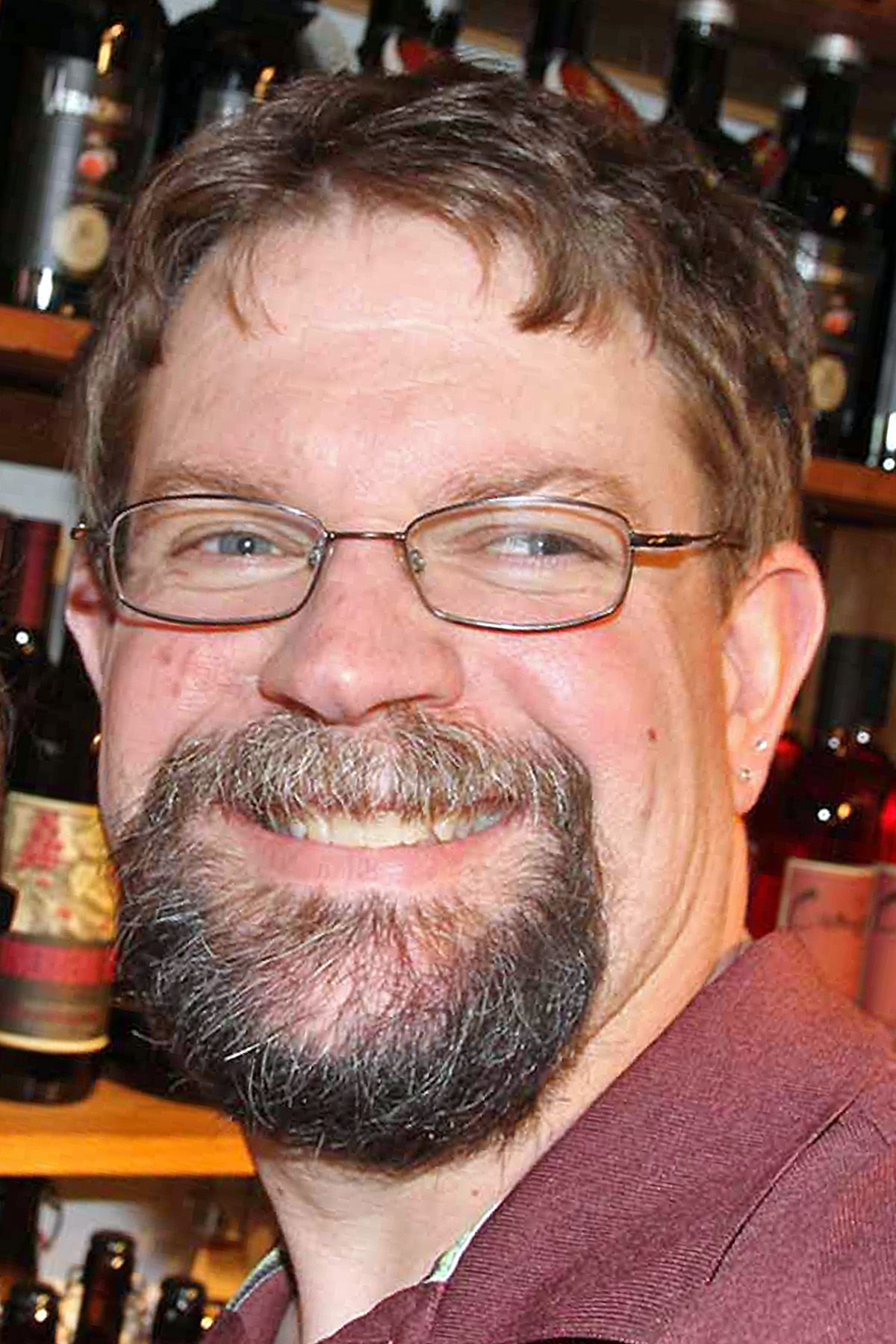 The Outside Groove contributor first started photographing auto racing in 1997, with some of his work appearing on the original Outside Groove. The award-winning writer and photographer from Vermont has covered the sport throughout New England, New York, and Canada.