When Bridget Burgess was seven years old, Burgess and her parents, Sarah and Adam, immigrated to the United States from Australia. The two drag racers' fascination with American racing brought them to the country. Today, Bridget continues their dream by racing in the ARCA Menards Series West. Despite racing with a meager budget, the 18-year-old has finished in the top-10 three times this year, turning heads with her valiant effort.
Advertisement

Tough Start
In January 2008, the Burgesses arrived in America with six suitcases. No jobs. No race cars. No home of their own.
They landed in the gritty Los Angeles suburb of Gardena, California — the city where the legendary Ascot Park was once stood — and located in the epicenter of the automotive aftermarket industry. The family lived at a friend's house for five years.
The Burgesses networked. Sarah held different jobs representing the racing industry, including stints at MSD and Axalta. Sarah's work experiences provided her with insight about which types of racing she felt she could compete in. Sarah settled on drifting before moving onto off-road racing in 2015. Bridget soon joined her mother, racing in the Lucas Oil Regional Off Road Series in 2017. The two started to race each other in the pro lite class in 2018.
From Off Road to Ovals
While working for Axalta as a brand ambassador, Sarah brought Bridget along for a trip to Sonoma Raceway in 2019. The event changed the Burgesses' trajectory in racing. They discovered stock car racing.
Advertisement

"We were introduced to [ARCA Menards Series West car owner] Bill McAnally, and asked him what we needed to get started in pavement racing," Sarah said. "He suggested that she drive a modified."
Two weeks later, Bridget negotiated a purchase price of $4,500 for a pavement modified. They upgraded its engine and began racing it at Magic Valley Speedway in Twin Falls, Idaho in July 2019. By the end of the year, they consistently finished in the top-five. McAnally took note and gifted Bridget the 2007 car she races today in the ARCA Menards Series West.
"I was impressed with the Burgess family when I first met them," said McAnally. "Bridget has a great personality. She cares about racing, and she puts the effort in. What she lacked was seat time. So, I helped her out with an outdated car that was raceable."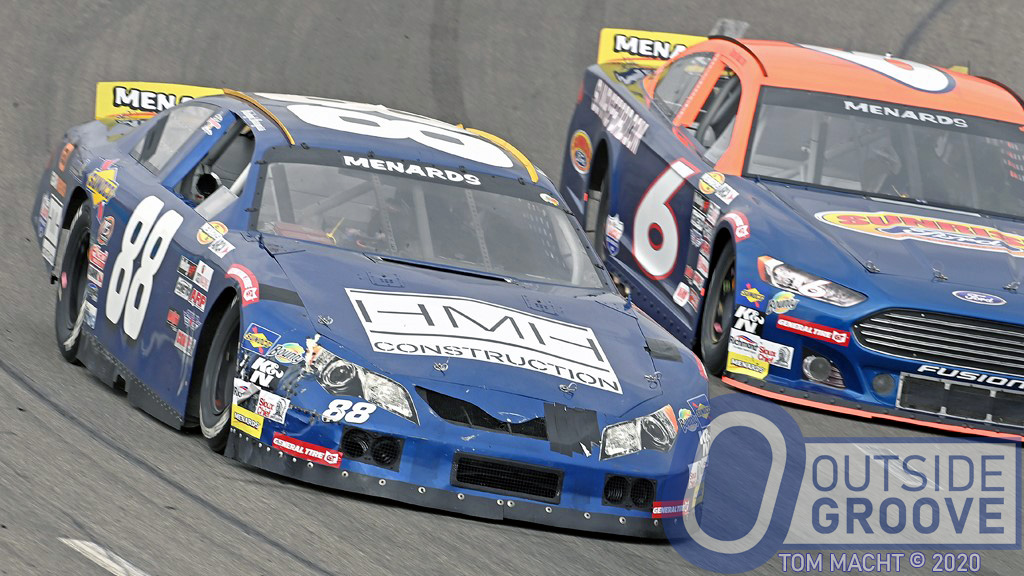 Today and the Future
Sarah now works at the Motorsports Development Manager at the Utah Motorsports Campus, in Tooele, Utah. Adam does metal fabrication. The Burgesses keep their ARCA car and modified at the track.
"It is very impressive that they do all the work on the car by themselves," McAnally said. "We are here to advise them by phone and at the racetrack."
The family toiled through the night after their sole car got roughed up during the October 23rd ARCA Menards Series West race at All American Speedway in Roseville, California. Then they hauled five hours to race at Kern County Raceway Park in Bakersfield, California, on October 25. Bridget said she carried a smile the whole time.
"Being positive is my reputation," said Bridget. "I can always walk around with a smile because I'm simply happy to be a racer."
Some people make snide remarks about her old car. Bridget deflects those comments.
"We are working with what we have," Bridget said. "We're deciding on one or two sets of tires where the others are deciding on three or four. I'm driving the best that I can with what my car can give me."
Despite running on a bare-bones budget, Bridget Burgess racked up a string of top-10s mid-season. She finished ninth at Douglas County Speedway in Oregon, followed by a 10th at Colorado National Speedway, and then a career-best seventh at The Bullring at Las Vegas Motor Speedway.
"The biggest challenge for me is securing sponsorship," Bridget said. "I'll definitely need to get a better car next season. It is all dependent upon sponsorship."
Sarah encourages her daughter, reminding her to work hard, stay focused, and success will follow.
"The future always looks bright," Bridget said. "Look how far we have come."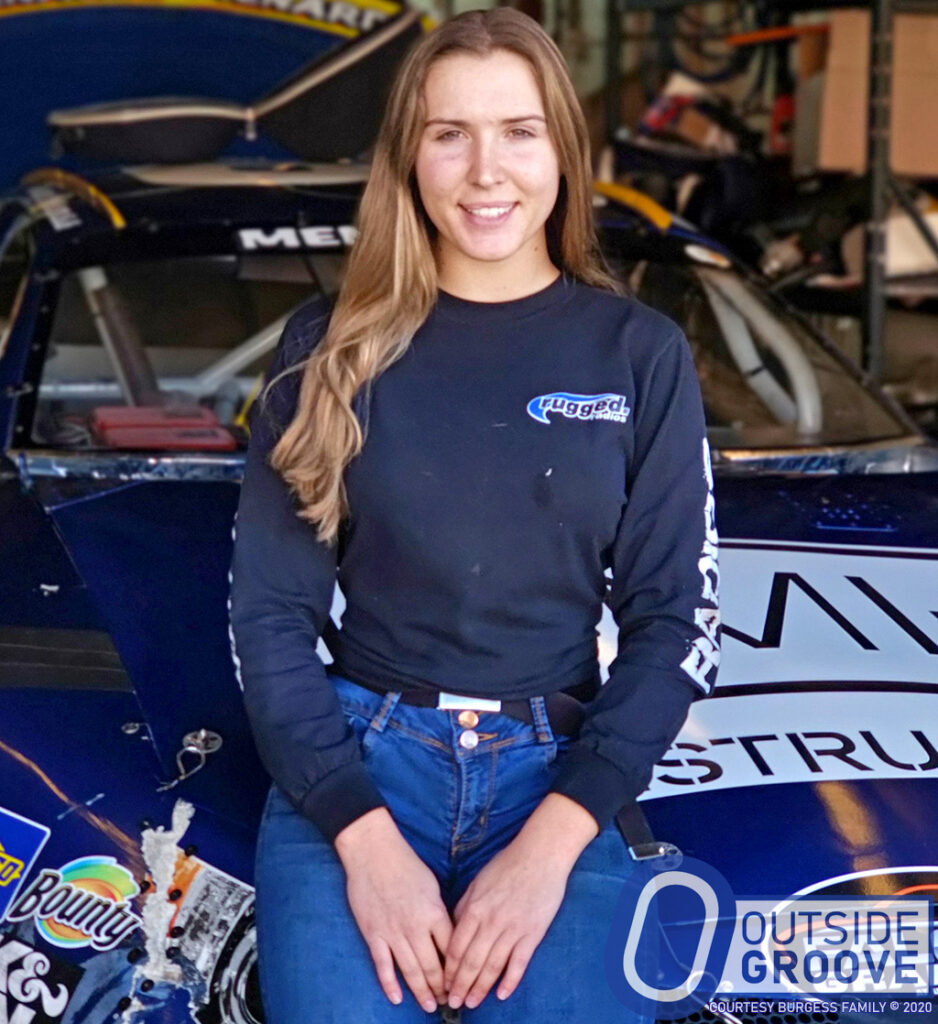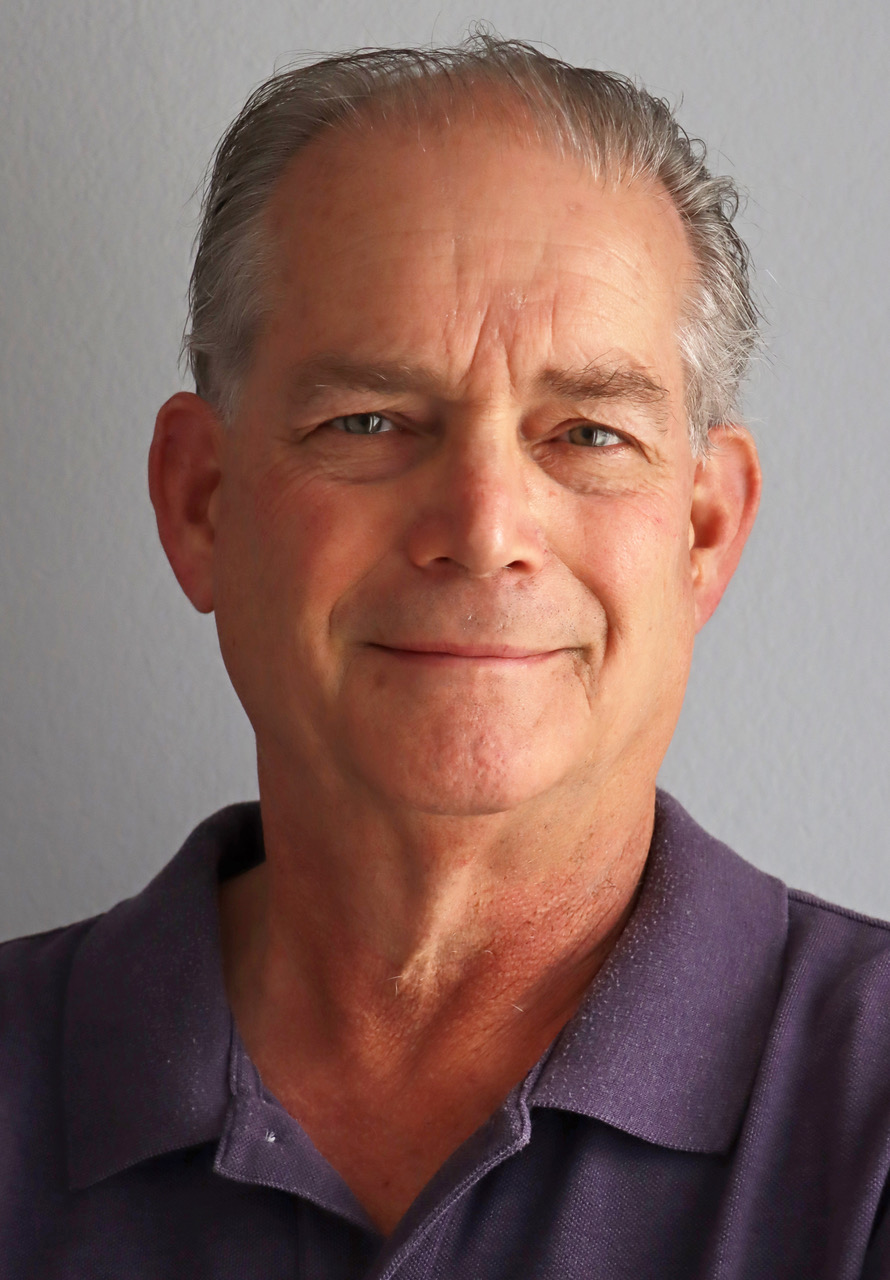 This year marks the Outside Groove Director of Photography's 50th year of covering auto racing. Adaskaveg got his start working for track photographer Lloyd Burnham at Connecticut's Stafford Motor Speedway in 1970. Since then, he's been a columnist, writer, and photographer, in racing and in mainstream media, for several outlets, including the Journal Inquirer, Boston Herald, Stock Car Racing, and Speedway Illustrated. Among Adaskaveg's many awards are the 1992 Eastern Motorsport Press Association (EMPA) Ace Lane Photographer of the Year and the 2019 National Motorsports Press Association (NMPA) George Cunningham Writer of the Year.