Jadon Frame never raced a Topless Outlaws Dirt Late Model Series event. Nor has he ever ventured to Mountain View Raceway in Spring City, Tennessee. As you can imagine, Frame came into the event with modest expectations. He came out of it with a win and $3,000 — a big sum for the family-owned operation.
Advertisement

"It was probably one of the most astonishing wins I ever had," Frame, of Winchester, Tennessee, told Outside Groove. "It came as a full surprise. We were planning to go to [the Topless Outlaws race at] Boyd's [Speedway, in Ringgold, Georgia], and didn't plan on going to Mountain View. When Boyd's rained out, so we decided to go [to Mountain View]. It was a last-minute decision."
The win marked win number three in four races on Frame's new steelhead engine. The first race for the engine came at Thunderhill Raceway Park in Summertown, Tennessee, where Frame battled new-engine gremlins. After that, he took two wins at Duck River Raceway Park in Lewisberg, Tennessee. Vic Hill Race Engines did the machine work and cylinder heads on the power plant and Alan Holmes, of Lincoln County Auto Parts, did the rest.
The victory at Mountain View didn't come easy. Jadon Frame had to take care with the seemingly never-ending stream of traffic at the tight, ¼-mile bullring.
"[My father told me,] 'Keep your nose clean, and try to finish in the top-five,'" said Frame. "We got out there, I'm running second, and I'm like we got a shot to win this race."
Advertisement

As Frame and leader Chase King encountered traffic, Frame made his move, taking the lead on lap 26 and never looking back to win the feature. Frame exited the car in victory lane shocked. He inadvertently forgot the mention the sponsor on the part of his car he was told to keep clean, the nose, which was Teddy's Lawnmower Sales and Service, of Winchester, Tennessee.
As with last Topless Outlaws race, which was held at Tri-County Race Track in Brasstown, North Carolina (see "Tri-County Race Track: Survival of the Fittest (Video)"), the event at Mountain View was one of attrition. Only nine of the 20 cars completed all 40 laps. The race was not particularly kind to the points leaders.
First-place Kyle Courtney, of Knoxville, Tennessee, got caught up in someone else's wreck on a bullring of a track where no one can hide. The incident busted his radiator, ending his night early, relegating him to a 14th-place finish.
King, of Seymour, Tennessee, looked poised to make up some ground on Courtney's points lead. King led 25 laps before his engine blew. He finished one spot better than Courtney, 13th, gaining only a few markers on his rival.
Courtney will carry a slim 11-point lead over King heading into their next race at Tennessee's Tazewell Speedway on October 10.
Watch this five-minute highlight reel from Richard Ford of Speedway Videos Production for more on what happened during the last Topless Outlaws race.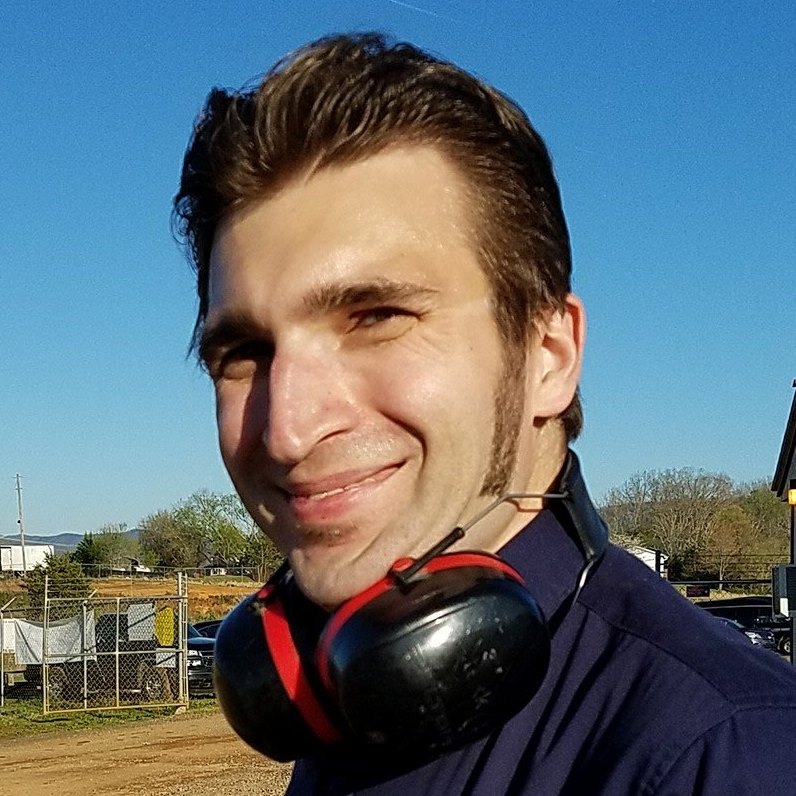 The Outside Groove Executive Editor has covered motorsports since 2000. His many awards include the 2019 Eastern Motorsport Press Association (EMPA) Jim Hunter Writer of the Year and the 2013 Russ Catlin Award for Excellence in Motorsports Journalism.