Charlie Ray Howell races a 602 crate late model with a memorable number design. Howell, who has minimal use of his legs, created the distinctive identifying mark to serve a purpose.
Advertisement

"I would be at the races [and] a fan would come up to me [while] I'm in a racing suit and they would just look at me," said Howell, 38, of Mount Pleasant, Tennessee. "[They would ask me,] 'What car are you running?' I'd say, 'I run that 75 in the late model division.' They'd be like, 'Oh, whatever.' They would think it was a joke."
Since running his new number design, Howell gets a markedly different reaction.
"People come up to me in the pits and say, 'I respect what you're doing,'" Howell said.
Howell suffered a spinal cord injury in a 2010 passenger-car accident. However, he has had to overcome obstacles since his birth.
Advertisement

Born with osteogenesis imperfecta type I (OI), aka brittle bone disease, Howell estimates he has experienced 130 fractures over his lifetime. The condition did not stop Howell from racing. Prior to his accident, he won championships at Thunderhill Raceway Park in Summertown, Tennessee, despite the effects of OI.
"One night at Duck River [Raceway Park in Lewisburg, Tennessee] … right before the feature I broke my pinky," said Howell. "I took a wrench, tied it up to my finger, and [taped it] to another finger. Then, I went out and raced a 30-lap race. I don't let it stop me."
As with OI, Howell did not let his spinal cord injury prevent him from racing again. He returned behind the wheel of a race car about a year after the accident.
"I got back in a stock car first," said Howell. "I drove it a few races. I was like, 'I got this.' So, I went back to a late model."
Howell struggled with perfecting hand controls. Late model team owner David Duplissey, driver Riley Hickman, and the rest of their team from Chattanooga, Tennessee, helped Howell create his new setup.
"I steer with my left hand; everything else is in my right hand," Howell said. "Nothing is on the steering wheel. To my right, [the brake, clutch, and throttle are] on a lever. I push it forward for the brakes, pull back for the clutch, and the throttle is on the top."
Howell does much of the work on the late model himself during the week and drives the hauler to the races. Two teenage boys from nearby where Howell lives assist him when he needs additional help in the shop.
Howell's life was featured in a 2017 documentary "How do you handle adversity?" The piece earned five Emmy nominations from the Mid-America chapter of the National Academy of Television Arts & Sciences. It won two, including for best short format documentary.
"I never did think that my life story would win an Emmy," said Howell. "When I got the phone call [about the nominations], I was like, 'What is an Emmy?' I'm a country boy."
These days, Charlie Ray Howell races with a greater purpose than to just win races. He founded the non-profit Racing For Those Who Can't. The cause aspires to help those in need, in racing or outside of it, handicapped or healthy. He said his ultimate dream is to take his inspiring message on the road with his late model and travel the country.
"I want people to know that you can do anything you want to, if you set your mind to it," Howell said. "If you got a hobby — hunting, fishing, whatever — I want you to know you can keep doing that even though you have a physical or mental disability."
The 2017 documentary on Charlie Ray Howell that won two Emmy awards.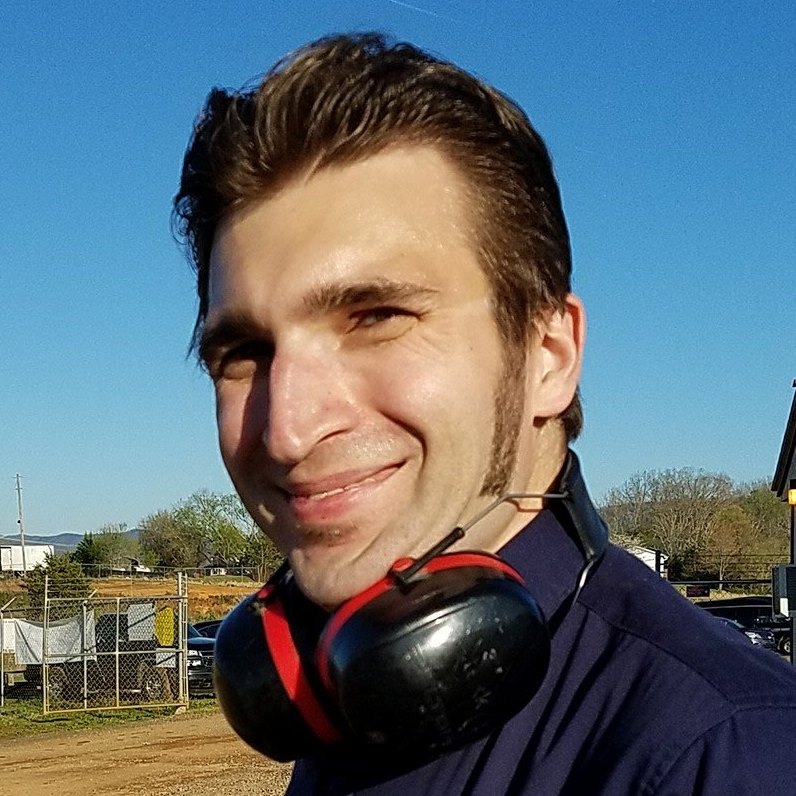 The Outside Groove Executive Editor has covered motorsports since 2000. His many awards include the 2019 Eastern Motorsport Press Association (EMPA) Jim Hunter Writer of the Year and the 2013 Russ Catlin Award for Excellence in Motorsports Journalism.