It may not look it, but underneath this KDRA super stock driven by Logan Preston is a late model. With this car, Preston has won many races and the 2018 track championship at Richmond Raceway in Kentucky. Before you line up to protest his car, however, keep in mind that this "late model" dates back to circa 1990.
Advertisement

"It's nothing like what these [late model] guys race today," said Preston, 32, of Berea, Kentucky. "It's still got a [stock] frame [from a 1978 Chevrolet Camaro] and 1990s technology."
That technology includes a leaf-spring rear suspension — one of two cars in his class, according to Preston. It took Preston awhile to figure out the leaf-spring setup. From 2014 to 2017, he didn't win a race. After that, the trips to victory lane kept coming.
"[Leaf-spring suspensions] have no adjustments — they are what they are — and that's what I like about them," Preston said. "You don't get to tinker with [leaf springs] and mess something up. They're very consistent. The car's the same as you had raced the week before."
Preston said to adjust his car's handling for track conditions, he may alter his fuel load or tire stagger. If he goes to a different track, he changes his gear ratio. Other than that, he sets it and forgets it when it comes to car setup. For the most part, if Preston needs to make a change to help his car work better, it starts with him in the driver's seat, adjusting how he approaches a turn.
Advertisement

"[Drivers who race coil-spring cars] make their cars suit them instead of you suiting your car," said Preston. "That's why a lot of guys give up [on leaf springs] trying to adapt to it."
Leaf springs offer another advantage.
"The rougher the racetrack is, the better leaf-spring cars perform than a coil-spring car does," Preston said. "On a rough racetrack, leaf-spring cars are more forgiving."
Logan Preston earns a living as a service manager for a tire retailer. To afford racing, he does most of his own work on his car, including assembling his own engines. Preston's former late model, which offers the simplicity of leaf springs, benefits his bank account as well.
"I'm a budget racer," said Preston. "I work 70 hours a week. I can't afford to do all that [setup work with coil springs]."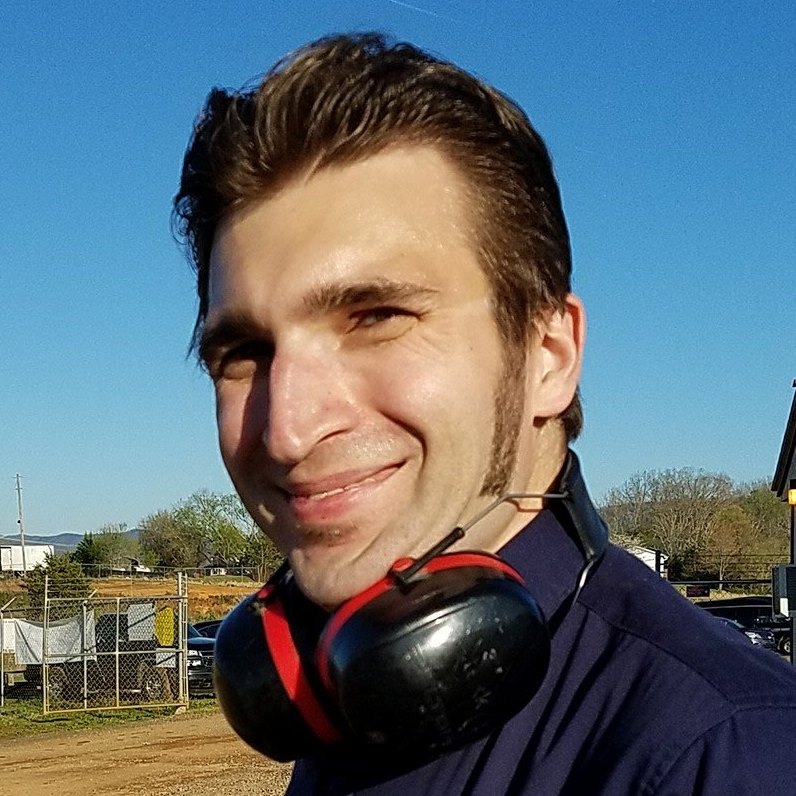 The Outside Groove Executive Editor has covered motorsports since 2000. His many awards include the 2019 Eastern Motorsport Press Association (EMPA) Jim Hunter Writer of the Year and the 2013 Russ Catlin Award for Excellence in Motorsports Journalism.